20 Killer iPhone Game Designs
It's no secret that beauty does not equal popularity in the App Store, but with competition tightening developers are no longer turning a blind eye to design. The heavies in game development have already dialed in the importance of a well-designed interface and their rankings in the App Store prove this point.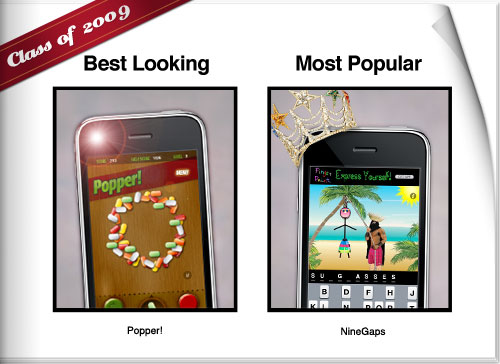 This list shines the spotlight on some indie developers who you might not find in the top 20, but are shining bright in a sea of Krapps. Here's a roundup of 20 of the best-designed action games from indie developers in the App Store.
Build a Robot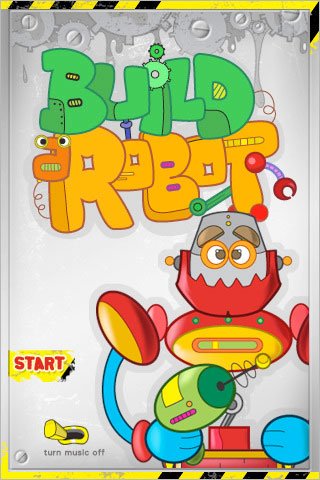 With Build a Robot you have a chance to play artist with some terrific robot illustrations.
Bacteria Bash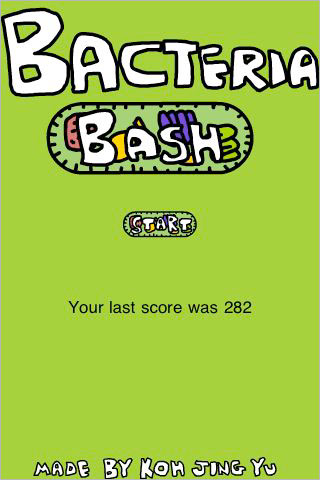 Bold and folky – this game takes a successful stab at hand-drawn graphics.
Bed Bugs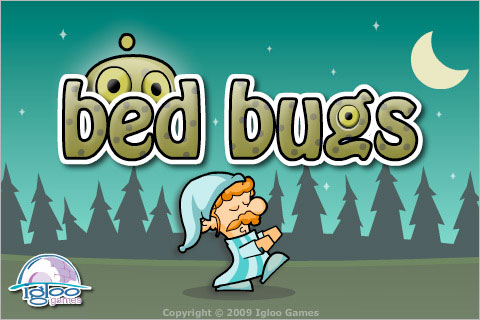 Fantastic animated graphics throughout and sound effects/soundtrack quality to match! The crisply illustrated graphics are major eye candy.
Turkey Hunter 3D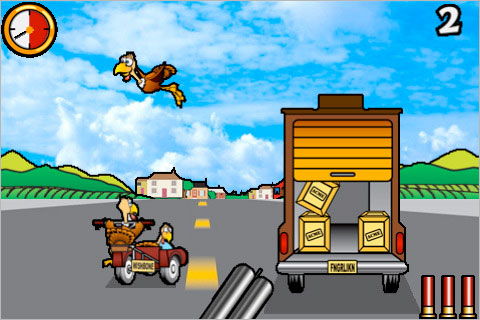 Turkey Hunter is a well-illustrated shoot-em-up that makes good use of the accelerometer for reloading your shotgun.
Parachute Panic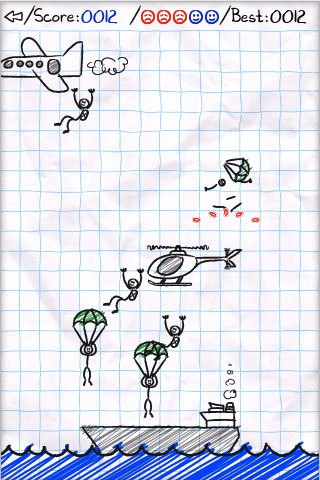 Incredibly well executed hand-drawn application. The entire application plays off the pen and notepad theme with pencil to paper sound effects to boot. Watching your men getting eaten by a shark is especially fun.
Sheep Abduction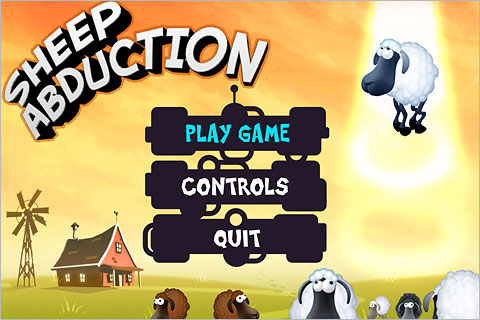 Enjoy smooth 3D graphics and try catching these pesky sheep!
Brave Man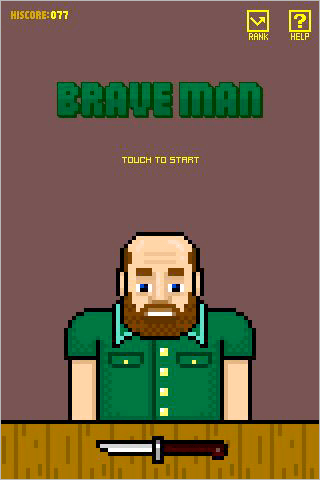 What's different about Brave Man from other pixel-graphic games is the designers over at Poppy used the pixel theme throughout, creating a consistent user experience. They also threw in some retro-arcade sounds to build on the old arcade look and feel. Conceptually the game is simple (you play until a finger is chopped off), and a lot of fun!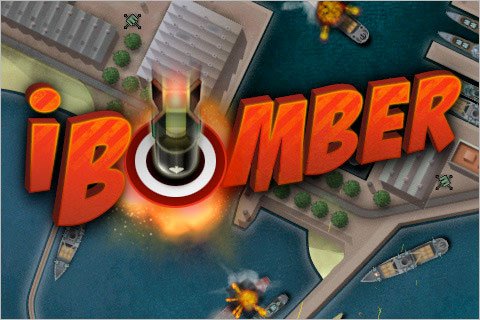 This game will have you through the instructions and blowing stuff up within seconds. You'll feel like a badass Colonel with the well-chosen music and mission objectives.
Edimon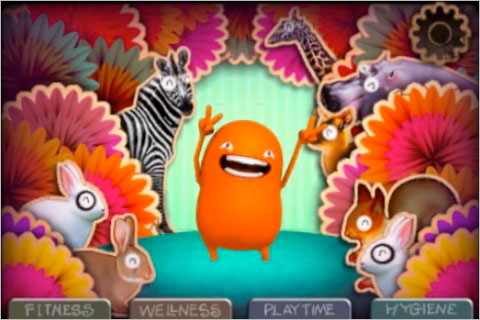 Beautiful layered imagery make for incredible animations and fun gameplay.
Chase the Dot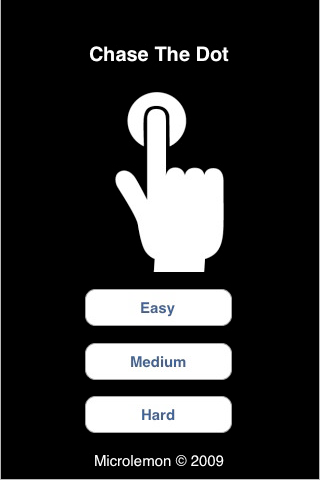 There had to be one app on this list to win the "too good not to mention" award. This game is designed well in its simplicity.
Hotdog Panic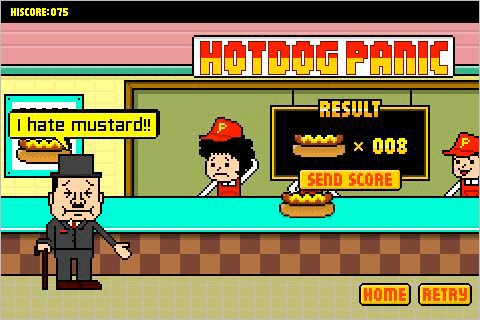 Hotdogs can cause a panic – don't give this dude mustard on his dog! Don't miss this silly pixel-art creation.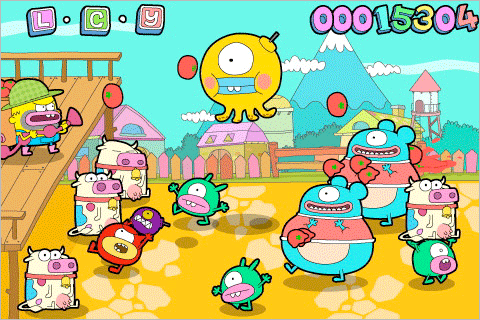 Funky, chunky lettering and characters made even the "loading" screen fun to watch. Every screen illustrated to a T.
Sticky Licky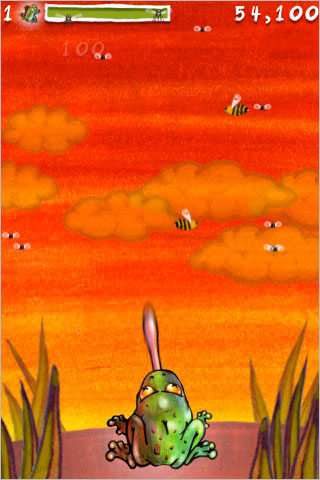 This hand-painted effect is unusual for the App Store and meshed well with the swamp locale and Creole music. Watch out the bees are not edible.
Greedy Bunny Bloodbath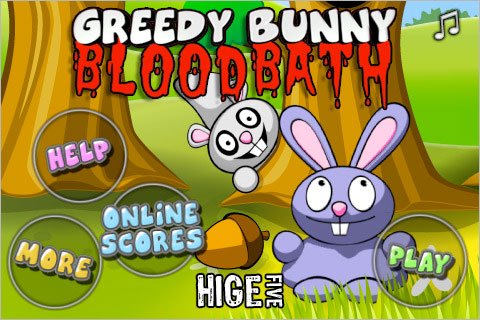 This app will have you laughing and happy with its crisp illustrations and animations. Let the acorns continue to hit the bunny on the head until his head pops off. Now that's worth 99¢!
Music Pop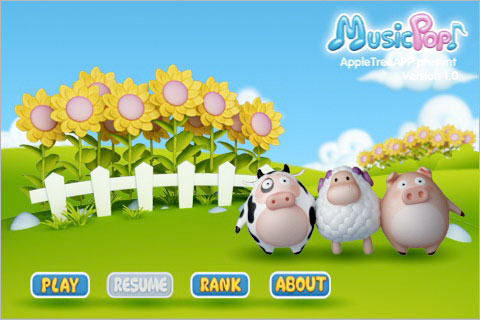 Pixar-esque graphics are fun to watch even when you're losing terribly!
Ms. Chuck the Ball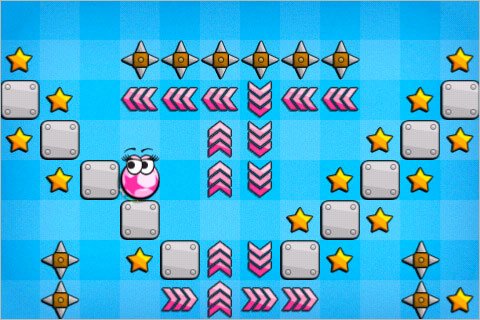 Fresh illustrations with a Pac-Man-type agenda.
Killer Whale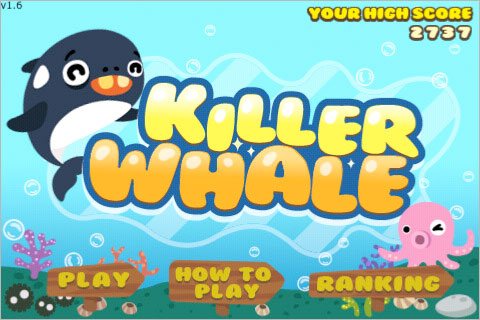 The object of Killer Whale is illustrated well in its graphics: to eat up smaller fish and become bigger. The characters and even the logo "Killer Whale" have a fat, blown up look. Killer Whale is a fun game that's easy on the eyes.
Monsternauts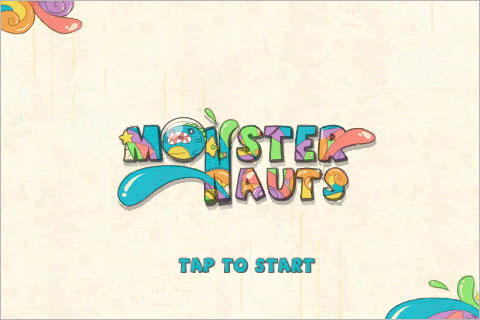 This hand-drawn look has a funky, retro color set and music to match. You'll enjoy the outer space tunage as you drag your dancing monster to planet safety.
Bunny Breeder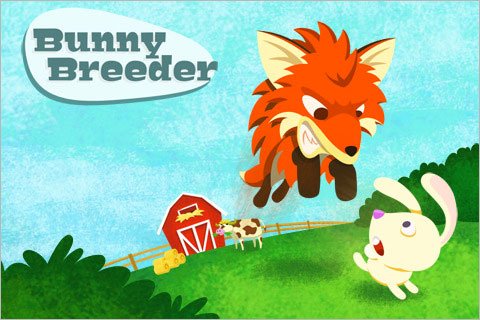 Beautifully illustrated, layout of screens and navigation is intuitive and simple to understand. I actually enjoyed looking through the "how to play" screens. Hilarious animations and sound effects when the bunnies are "breeding".
Digital Assassin 2: Sniper Reload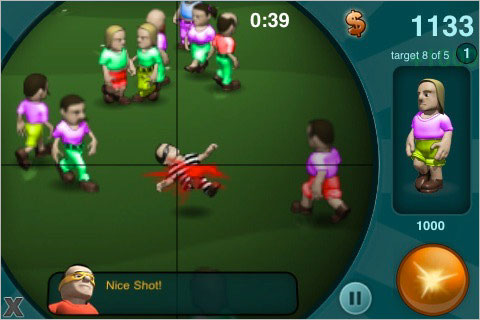 Nicely rendered 3D action.
How was this research conducted?
Hours of eye-crossing through pages and pages and pages of App Store games.
Criteria:
Eye-catching iPhone icon
Screenshots scanned for:

artfully crafted graphics
uniqueness (do they look like every other pixel-ly 3D war game?)
fun gameplay

Reviews are 3-star or higher
Last step is to actually download the game and play it!
Summing Up
All is not lost. Design is improving in the App Store.
Your Thoughts?
What killer app designs have you found in the Games category? Feel free to share more of your favorite apps in the comments and tell us why you think the design rocks!
Related Content