Using Photoshop brushes can be a quick and effective way to beautify and improve a design. Though there are many Photoshop brushes available on the web free for you to download, you can also make your own to guarantee that you'll have something truly unique. Creating Photoshop brushes is easier than you think; if you don't know where to start, check out these handy tutorials on Photoshop brush creation.
1. Create Photoshop Brushes for Coffee Stains and Splatters
Learn how to compose Photoshop brushes using a scanned-in photo of coffee stains and splatters, giving you insight on how to use your own photos to create reusable brushes.
2. Creating Grunge Brushes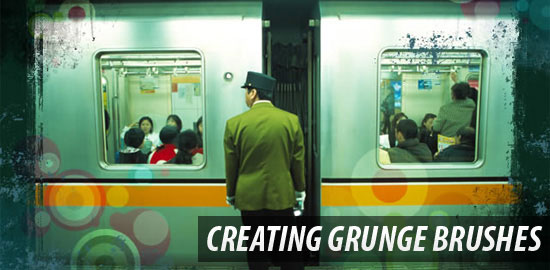 Belgian graphic/web designer Verle Pieters shows her readers how she makes grunge brushes that can be applied on design projects to create a worn look.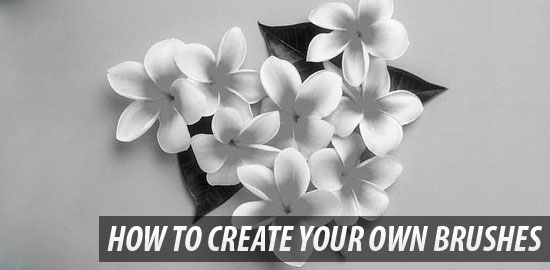 Discover a method for creating reusable floral brushes in this step-by-step Photoshop tutorial on PhotoshopStar.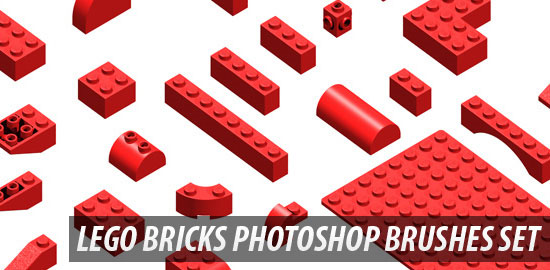 In this Photoshop brush creation tutorial, you'll take a stock image of Lego blocks and transform it into a brush set.
5. Photoshop Brush Tutorial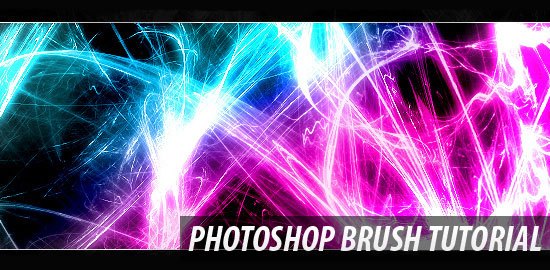 This 4-step Photoshop brush tutorial on deviantArt will introduce you to the art of creating brushes in Photoshop.
6. Photoshop Brush Tutorial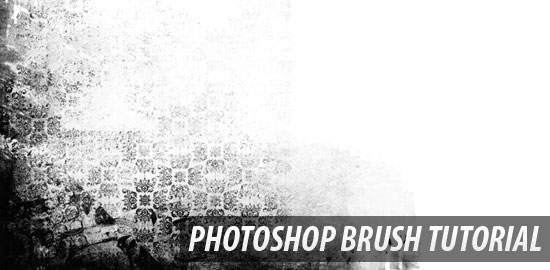 This tutorial illustrates a process for making a beautiful grunge corner brush using a stock photo and layer masking.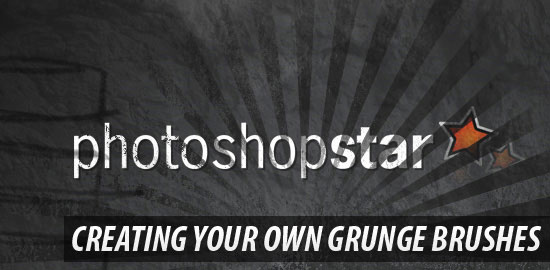 In this tutorial, you'll see a process for creating grunge brushes in Photoshop using a standard default brush that's modified with the Displace filter.
8. How to Create Your Own Photoshop Brushes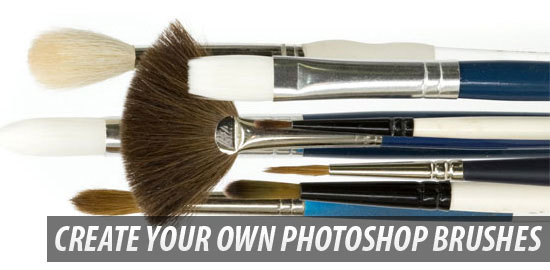 In this detailed Photoshop brush creation tutorial, you'll discover the basic techniques for using stock images to create truly unique brushes.
9. How to Create a Set of Photoshop Grunge Brushes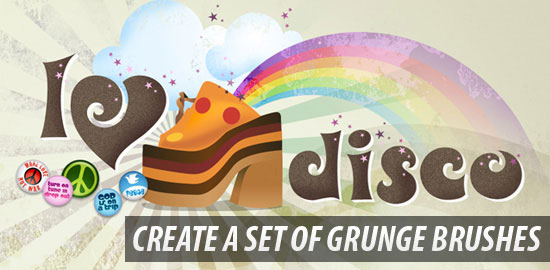 Sometimes you want to create Photoshop brush sets either to group your brushes for organization or to share them with others – this tutorial will show you how.
10. Creating Your Own Custom Adobe Photoshop Brushes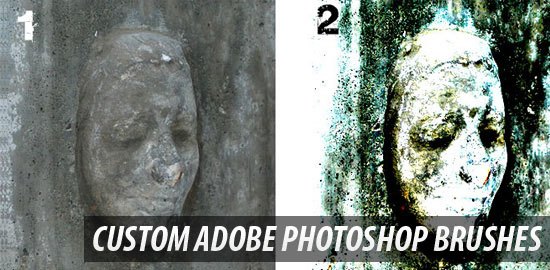 This tutorial gives you an introduction to creating your very own custom Photoshop brushes using stock imagery.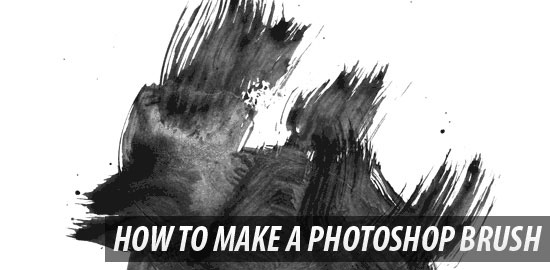 Designer and blogger Jay Hilgert of BittBox shares his techniques for making custom Photoshop brushes.
12. Creating Your Own Fractal Photoshop Brush: Tutorial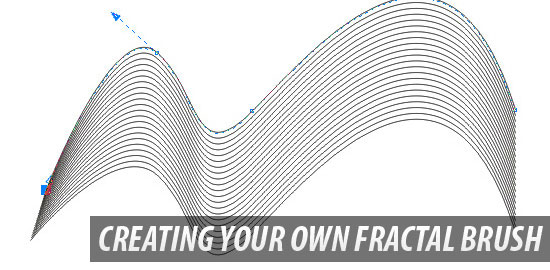 Fractals are popular in digital art compositions and if you'd like to learn how to make reusable fractals for use in your Photoshop projects, check this tutorial out.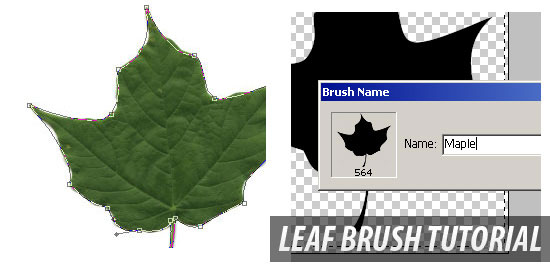 Create unique leaf brushes using stock photos by following along this excellent web tutorial on Spoono.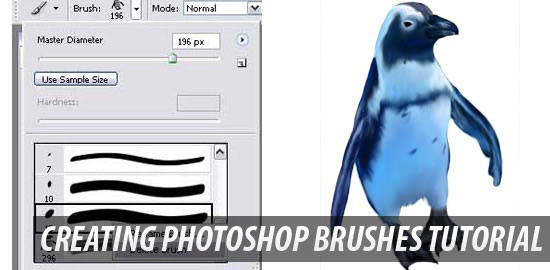 This tutorial, which is also available as a downloadable PDF that you can print out, walks you through the making of a Photoshop brush.
15. How to Make a Brush in Photoshop CS3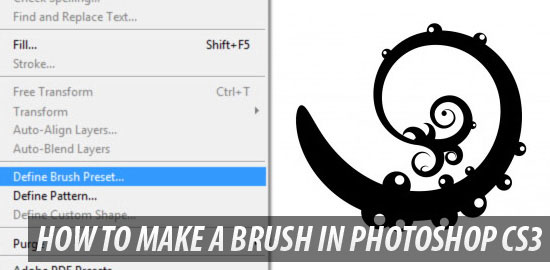 This tutorial takes a vector illustration made in Adobe Illustrator and converts it to a Photoshop brush.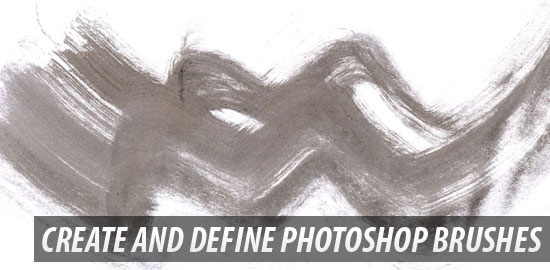 Learn the basics of making and defining Photoshop brushes so that you can easily use them throughout your digital art projects.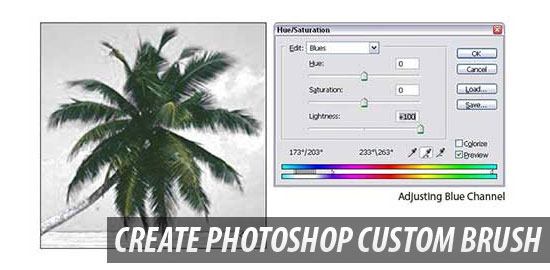 In this Photoshop brush creation tutorial, you'll discover a method for generating your own brushes using palm trees.
18. Make Photoshop Brushes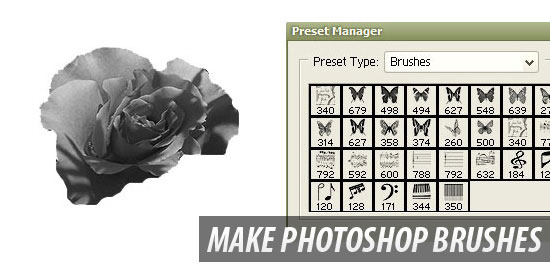 This Photoshop tutorial on producing brushes takes a high-resolution photo of a flower and with the help of the Pen (or Lasso) Tool isolates and converts the subject to a brush.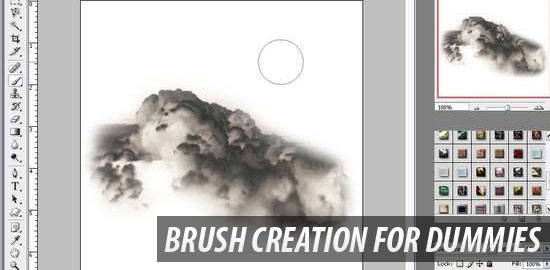 This beginner level brush creation tutorial on Instructables will take you on a step-by-step journey into producing your very own Photoshop brushes.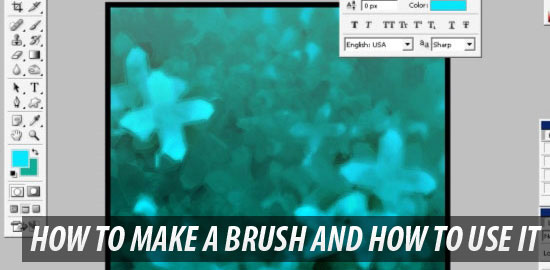 This Photoshop brush starts by creating a Photoshop pattern; the result is a brush that you can use as a tiled pattern in your designs.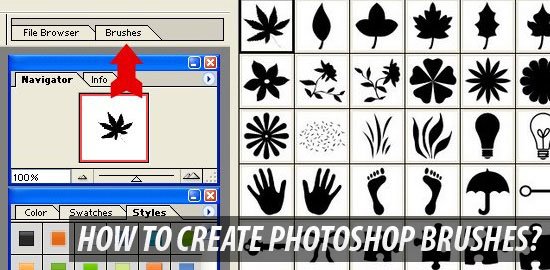 This Photoshop brush creation tutorial shows you how to create a brush using default shapes included in Photoshop.
22. Custom Brushes Tutorial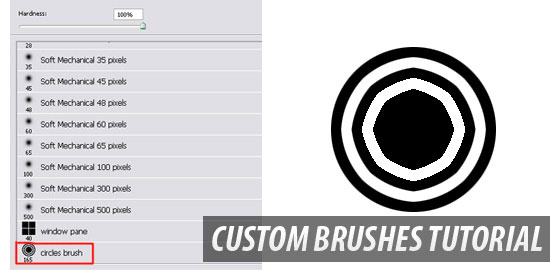 Richard Carpenter, a regular author here on Six Revisions, shows readers of his Photoshop design blog (hvdesigns) how he creates custom Photoshop brushes.
23. How to Make Photoshop Brushes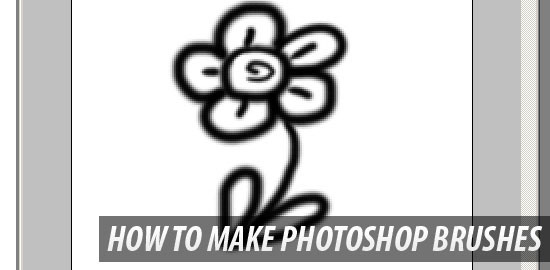 In this Photoshop brush creation tutorial, you will learn how to produce custom brushes using default brushes.
24. Creating Custom Brushes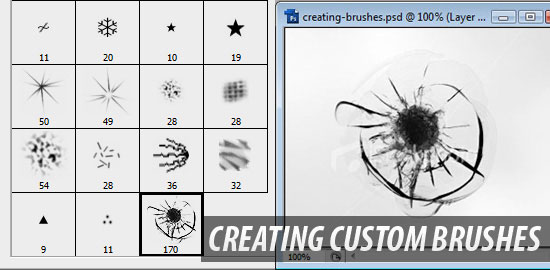 This Photoshop brush creation tutorial shows you how to make an interesting brush by using a royalty-free (and downloadable) image. Do you use Photoshop brushes? Where do you get your Photoshop brushes?
Do you usually create your own or to you prefer to download them? Join the discussion in the comments! *edited by Jacob Gube
Related Content
How is your website's SEO?
Use our free tool to get your score calculated in under 60 seconds.
Get posts by email
Join 200,000 marketing managers and subscribe to Revenue Weekly!
"*" indicates required fields
WebFX Careers
Join our mission to provide industry-leading digital marketing services to businesses around the globe - all while building your personal knowledge and growing as an individual.