31 Must-Have Tools for Championship Bloggers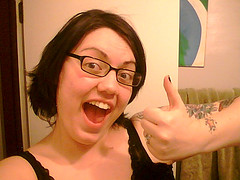 Photo thanks to cw3283.

Great blogging is hard.
You have to be pretty knowledgeable about your topic, write really well, and make your blog posts look great too. On top of that, you've got to read, comment, and converse daily with your online peers to get into your niche.
Rough life right?
To give you some relief, here's the stuff that's made my blogging addiction a little more manageable. Enjoy!
More Search Options (Not Just Google)
Free Images
Write Like a Champ
Free WordPress Themes
Formatting Essentials
And because you read this far down, you get the five coolest sites on the internet:
5 Amazing Internet Tools
Hope these help!
If you have any other suggestions, leave them in the comments.
Tags: blogging, internettools, tools