I've always been a fan of Apple's design. As a web designer, I'm sure that many of you are. When Apple released the iPhone and iPod Touch, thousands of apps hit the app store.
As a result, web designers started creating sites for Apple apps. These sites promote, give information about, and help sell these apps. In this showcase, you'll find 35 beautiful handpicked app websites.
1. Barista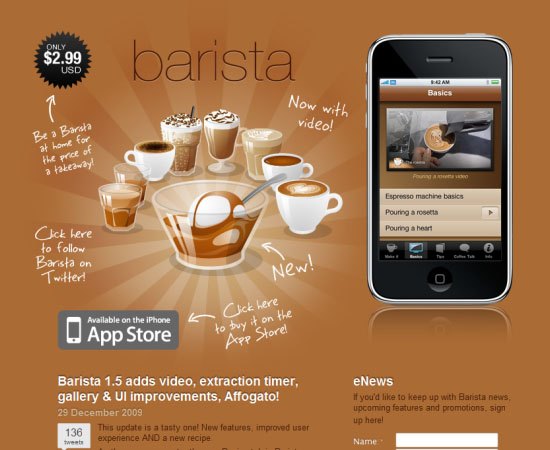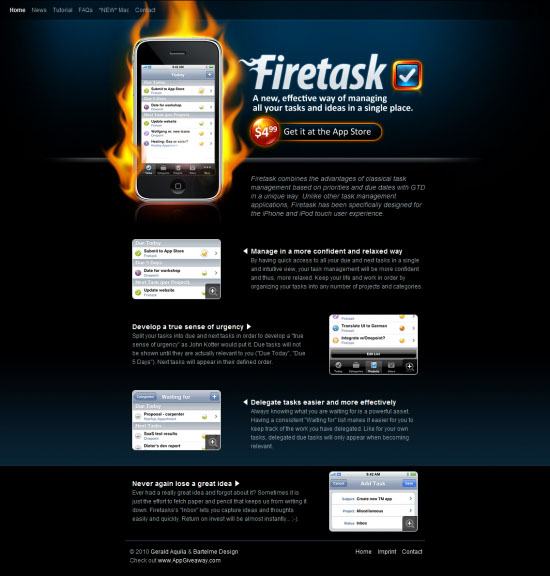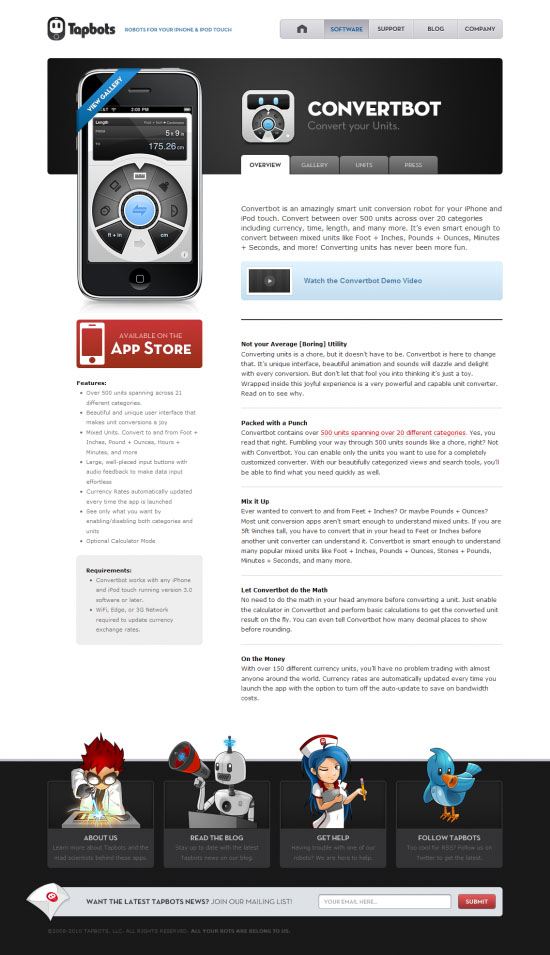 4. Pull Things Off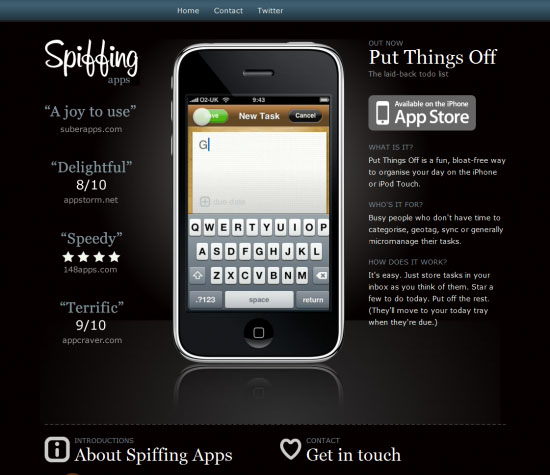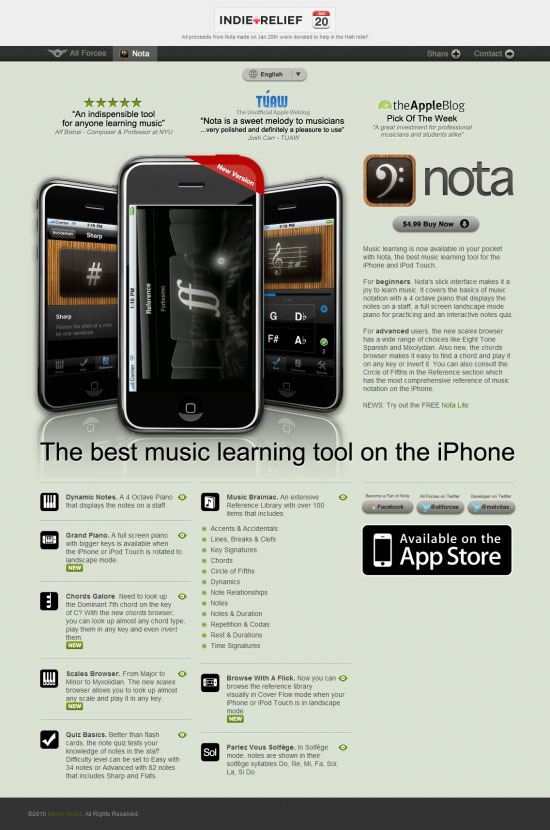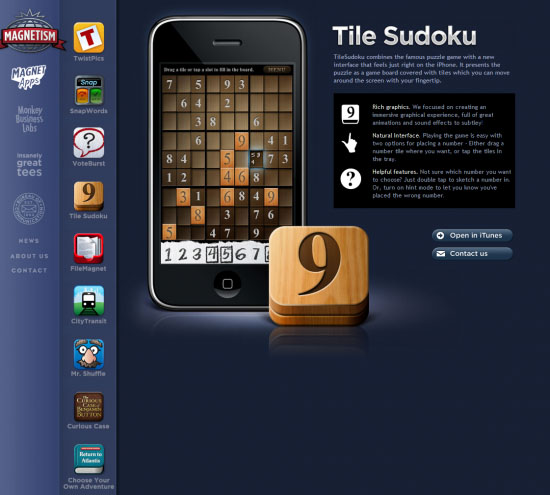 7. Finger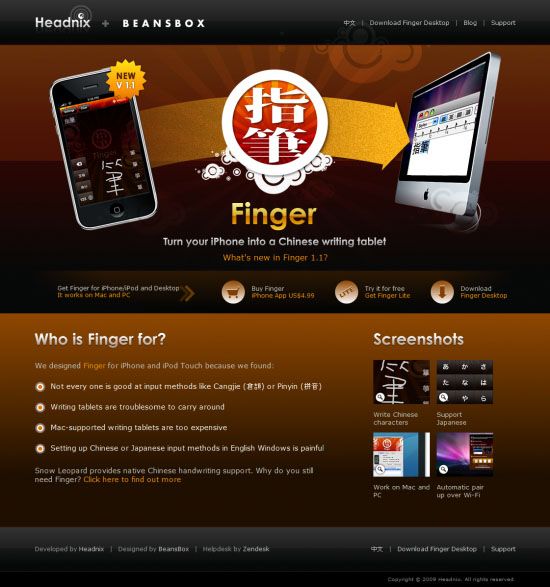 8. Ecoki iPhone Reader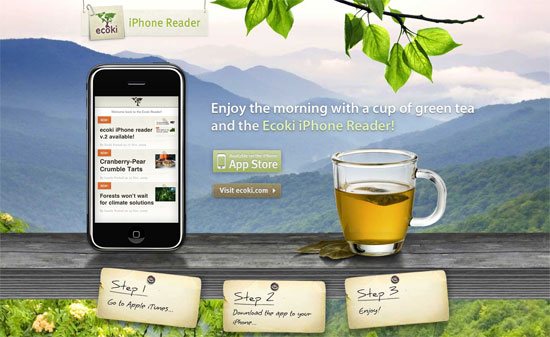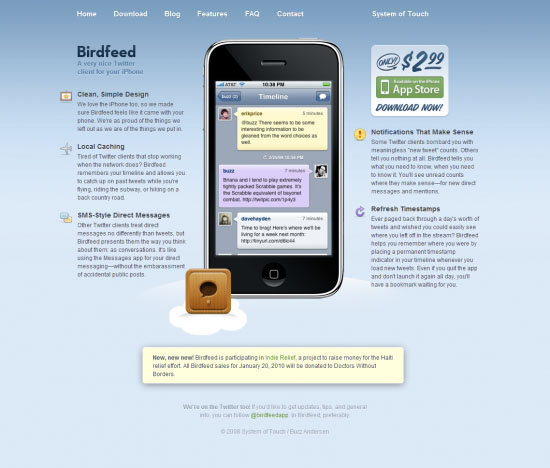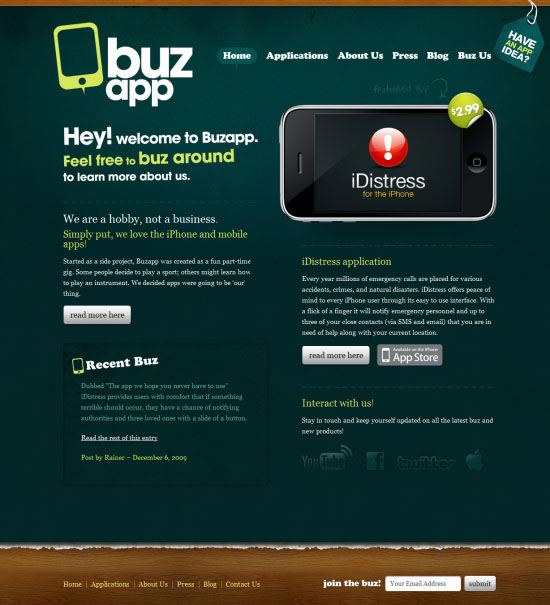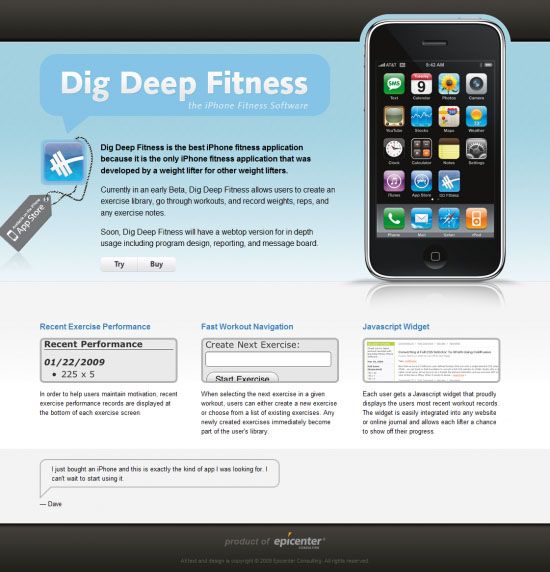 12. Paraply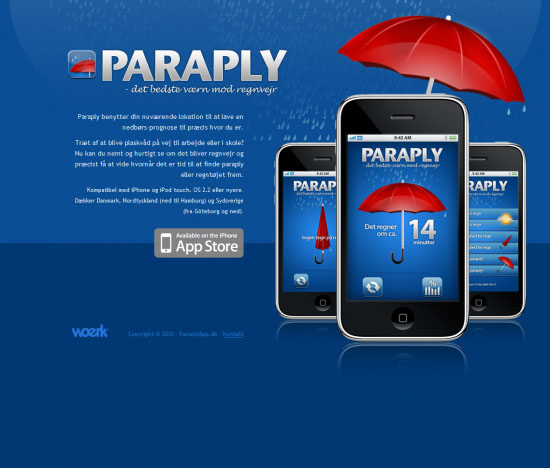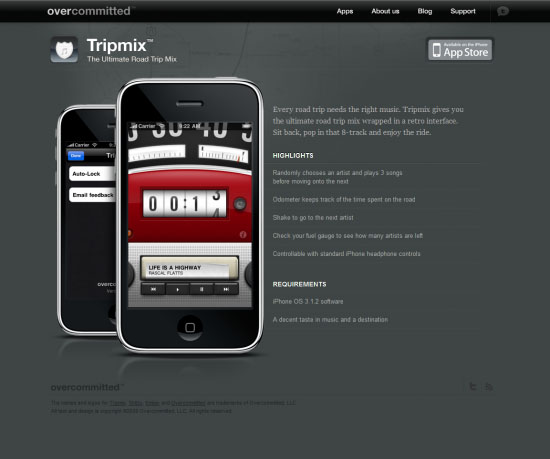 14. iPhonevine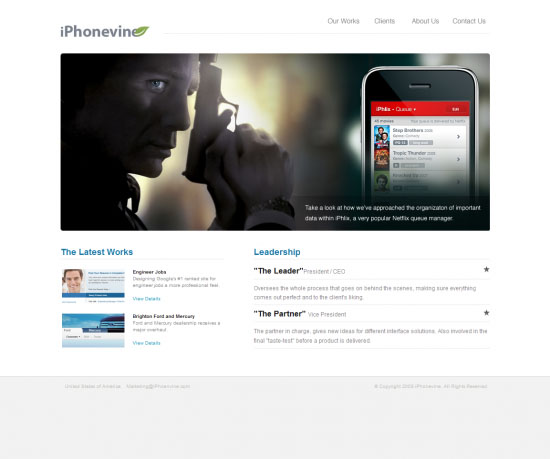 16. Bills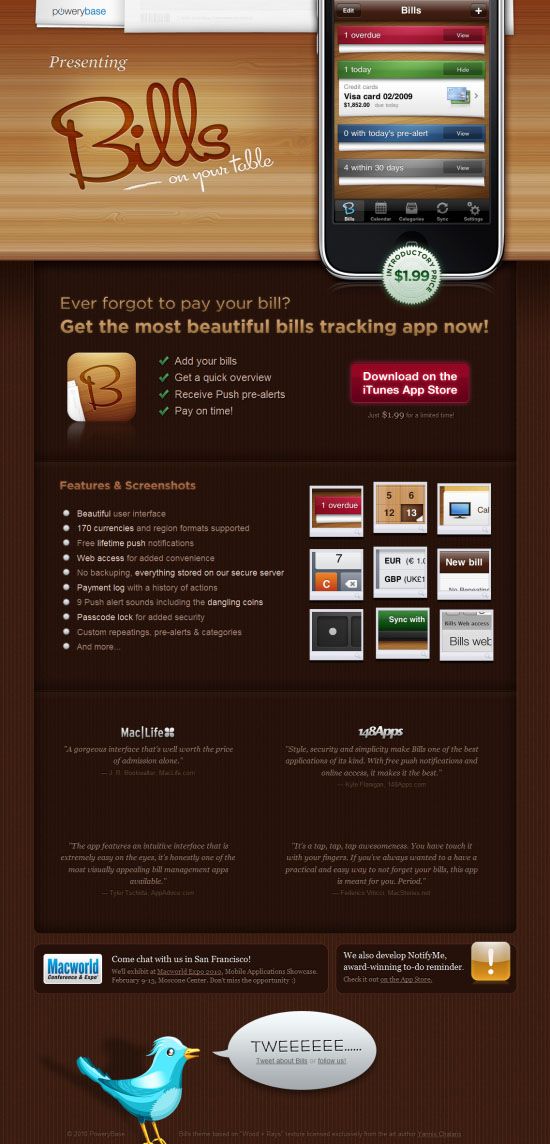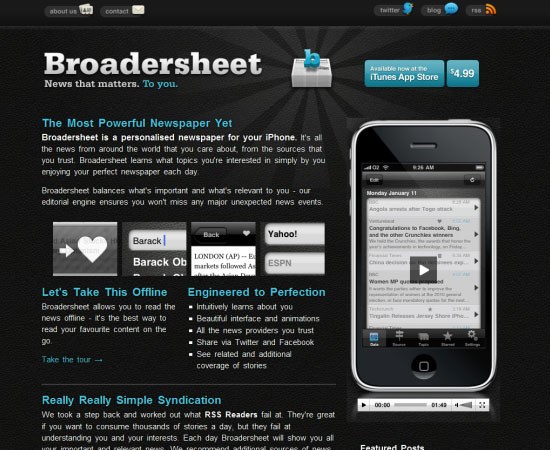 18. Outpost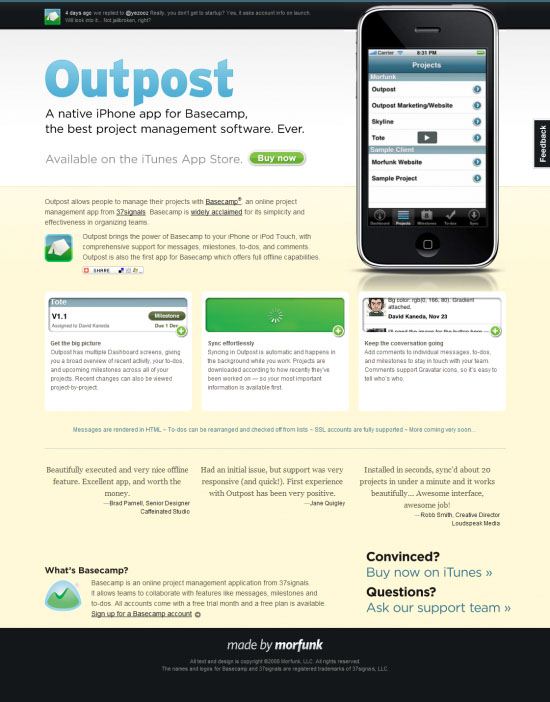 19. Whisper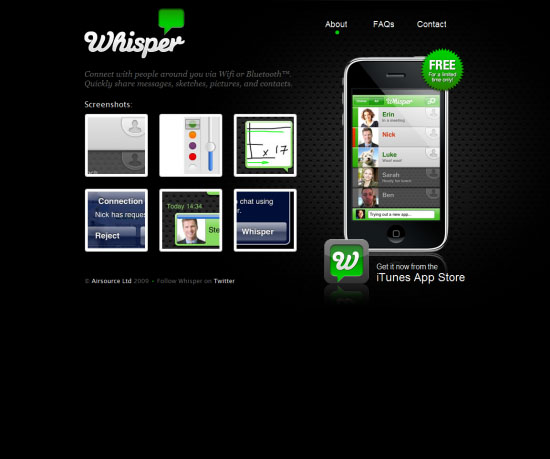 20. Cornhole All Stars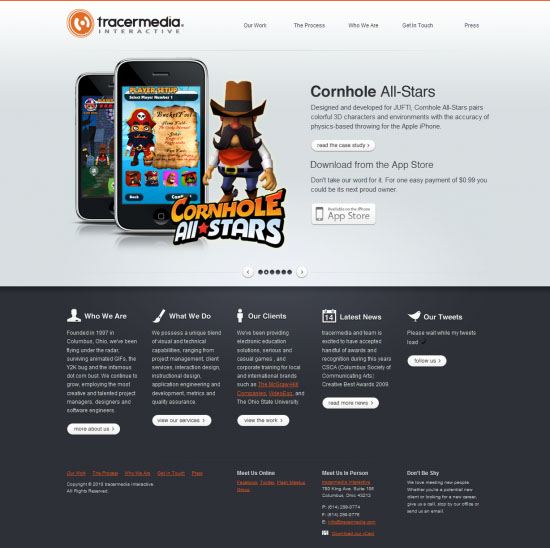 21. Easy Tracker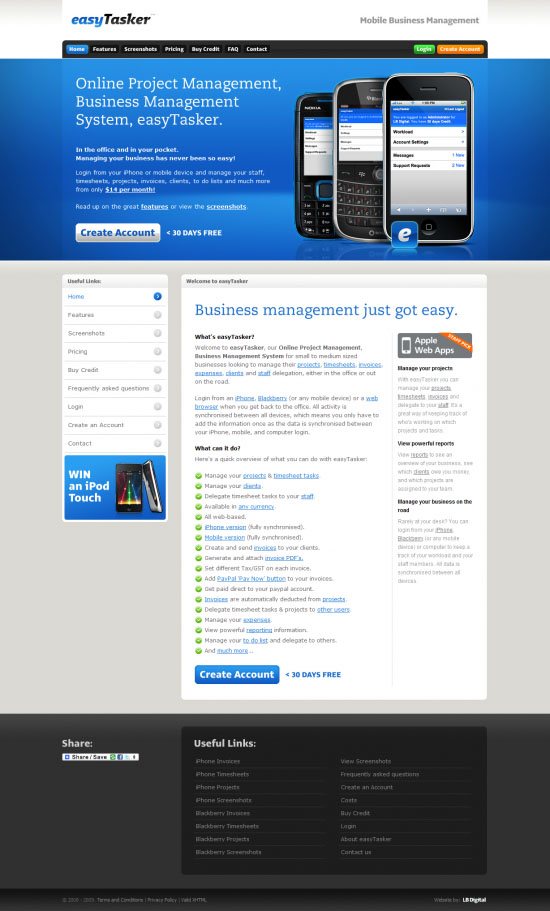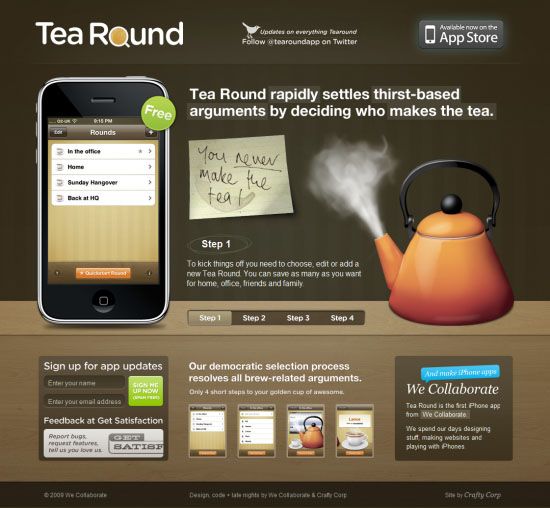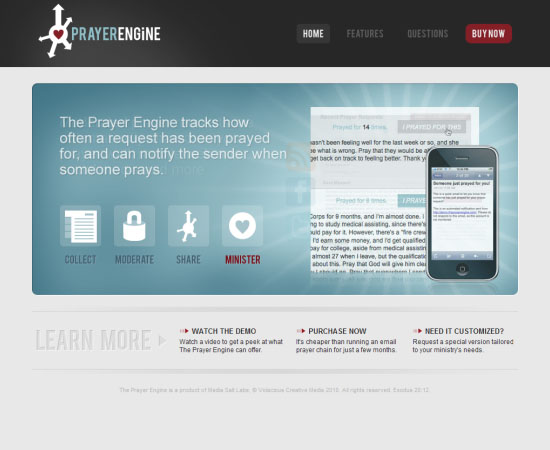 24. Tappolox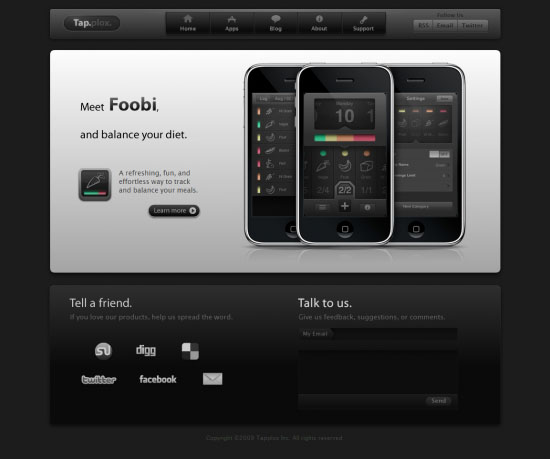 25. Happy Dangy Diggy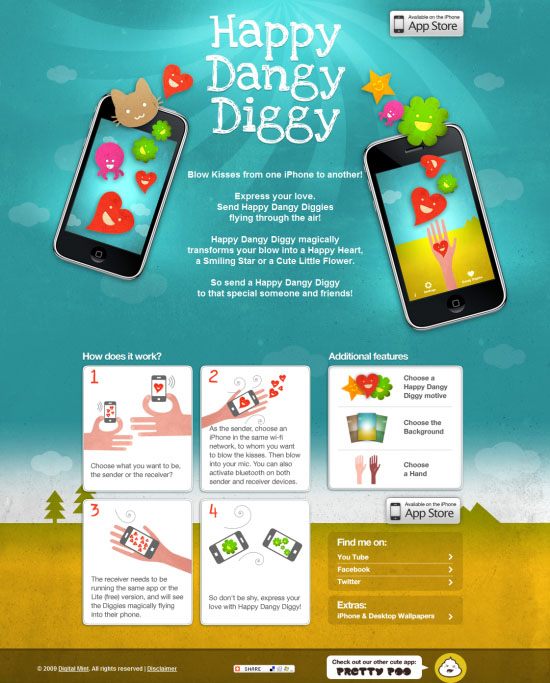 26. Confess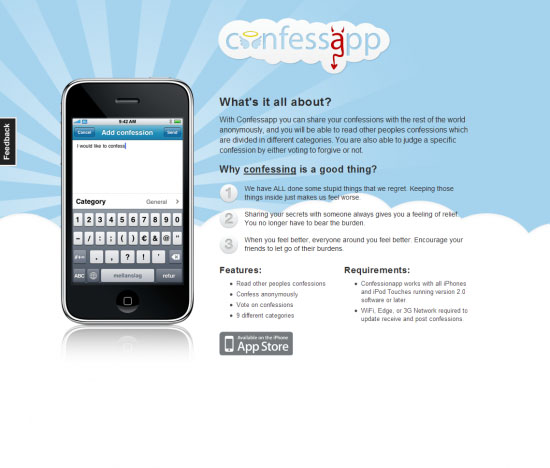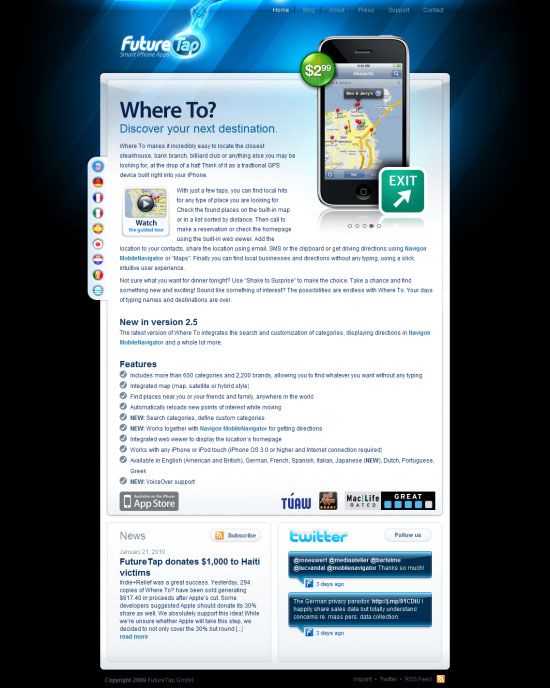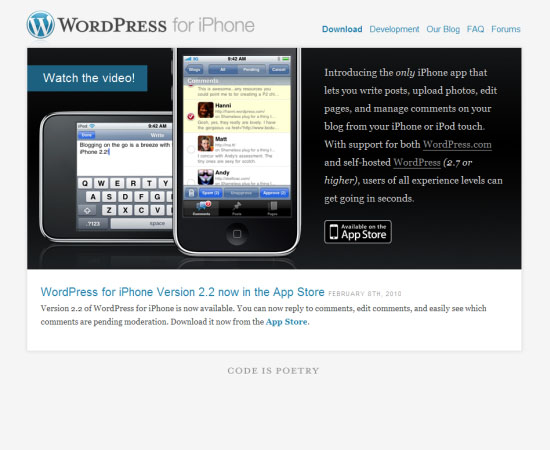 29. iSaid What?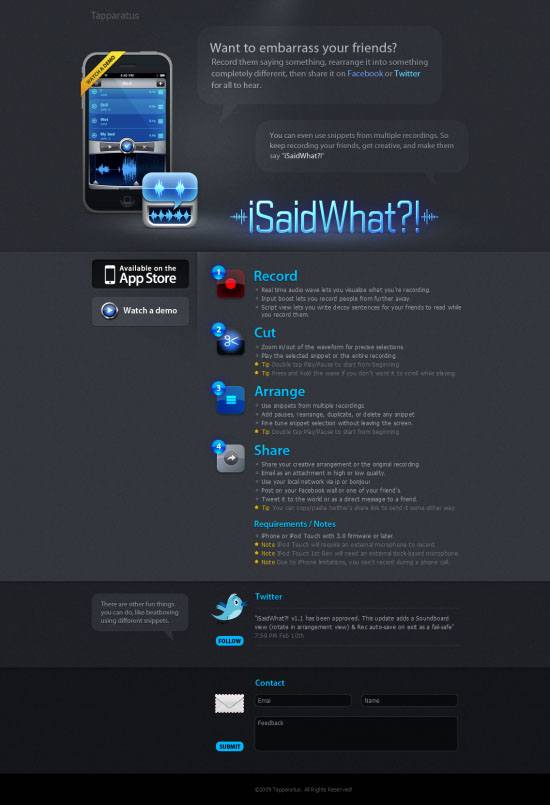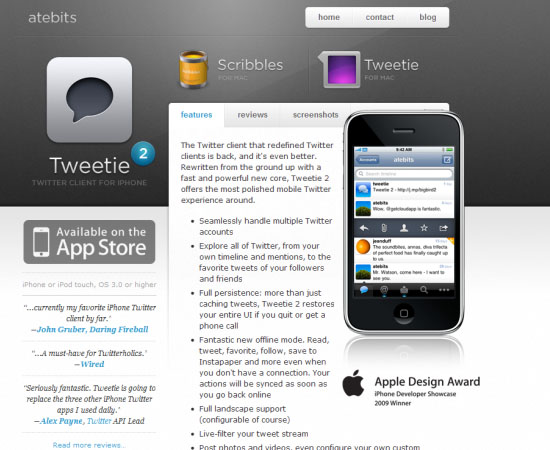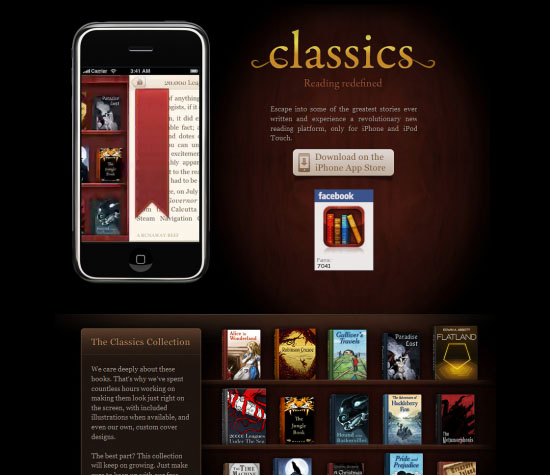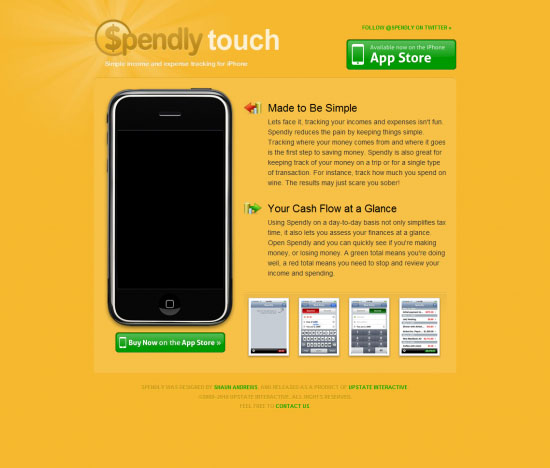 33. Snow Reports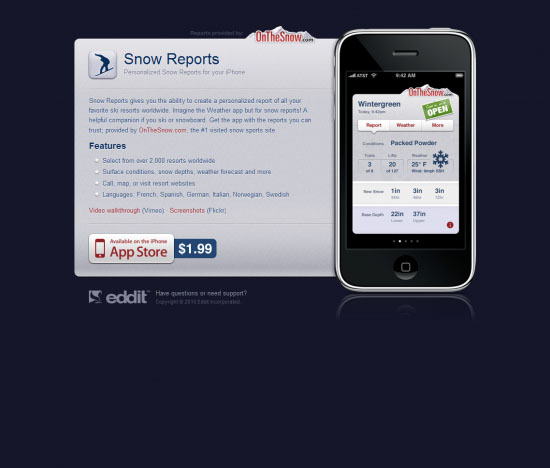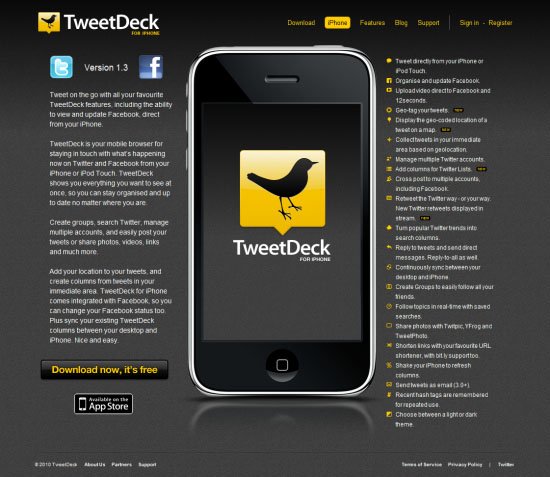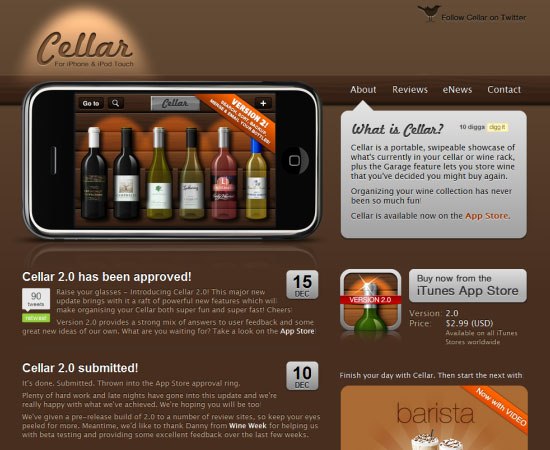 How about some feedback?
I'd love to know what you thought of the sites above. Which ones were your favorites?
Leave a comment below to let us know.
Related Content
20 Killer iPhone Game Designs
A Quick Look at Mobile Web Designs
Related categories: Web Design