5 Questions for 100 Designers is a site that asks some of the world's most recognized designers a set of short questions geared at getting their advice for new designers. There are currently 50 interviews on the site, with more on the way.
Some of the designers already interviewed are Jessica Hische and Joey Cofone.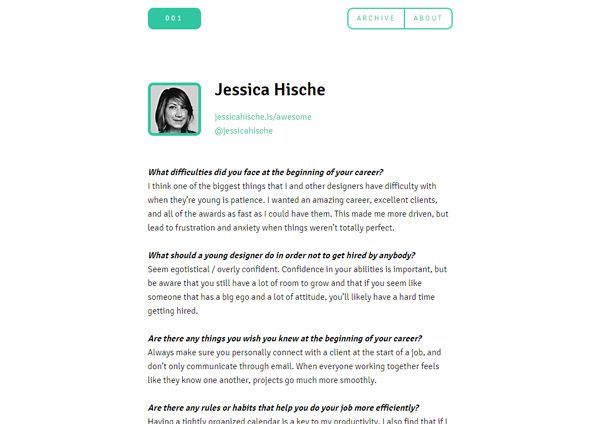 What are your tips for designers just starting out in the industry? Share it with us in the comments.