WordPress, the ubiquitous open source publishing platform that powers many of your favorite blogs and web publications, also powers Design Instruct and Six Revisions. By using WordPress plugins, site owners can extend and tailor their WordPress installation to meet their needs. However, using many plugins can affect a website's performance, and thus, you must be highly selective in choosing the plugins you install.
Design Instruct and Six Revisions only uses six WordPress plugins. We've kept our plugins to the bare essentials—any other features we add to our WordPress installation, we develop ourselves specifically for our sites.

In this article, we share with you the WordPress plugins that we use on our sites.
This week on Six Revisions covers topics that deal with running websites and design, written by the founders/editors of Design Instruct and Six Revisions. Be sure to check out the Design Instruct Week Twitter Giveaway, which gives out different prizes every day of Design Instruct Week.
1. WP Super Cache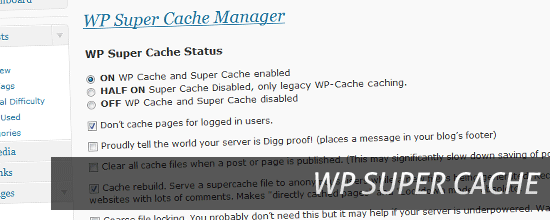 WP Super Cache speeds up WordPress posts and pages by creating static HTML versions of them, updating them at an interval of your choosing. This cuts back on the need for server-side processes to generate a post or page whenever a visitor requests them. After page performance testing on Design Instruct, we discovered that WP Super Cache single-handedly improved page response times of unprimed caches by 259.1%, lowering the average total page load time from 9.56s to 3.69s for the most content-heavy post we have, so it's a great tactic for WordPress speed optimization.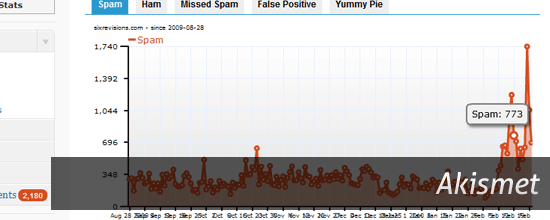 The biggest annoyance a WordPress site owner will encounter is moderating comments to weed out the ones posted by guileful spammers. Akismet abates this burden by filtering out known comment spammers that are registered on their blacklist database. In the two years that Six Revisions has been using Akismet, it has caught over 124,000 spam comments with 99.3% accuracy.
This plugin saves us a lot of time so that we can focus on what's truly important in running websites: creating and publishing content.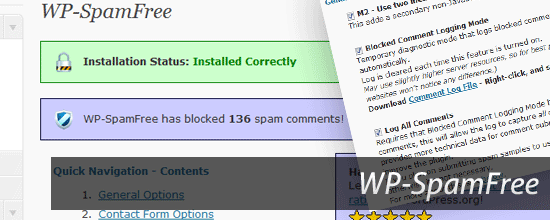 Although Akismet is great, it works only through a blacklist database of reported spammers. WP-SpamFree adds an additional layer of spam protection by using cookie-based and JavaScript-based techniques to ensure that the comment form submitter isn't using remote-site scripting or client-side scripts to automatically post comments on your site. WP-SpamFree is similar to a captcha in that it tests to see if a comment form submitter is human.
This plugin eliminates the need to use a traditional captcha system that can affect website accessibility. On Design Instruct, WP-SpamFree has captured over 130 automated comments in under a month, which would have been about 26% of all the comments on the site.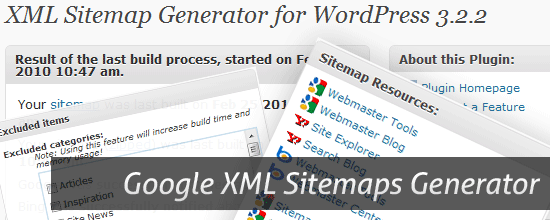 A Sitemaps XML file is crucial to have if you're interested in helping search engine spiders like Googlebot accurately index the content of your website. The Google XML Sitemaps plugin automatically generates and updates your Sitemaps XML file for you. It also pings search engines to let them know that there's new content on your site waiting to be indexed every time you publish and update posts and pages.
For regularly updated web publications such as Design Instruct and Six Revisions, this plugin bails us out from having to manually rebuild the file and notify search engines whenever new content is published.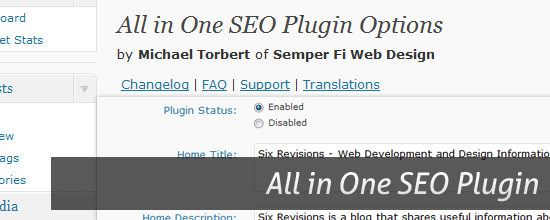 The All in One SEO Pack WordPress plugin is packed with features that improve search engine visibility of your content. On Six Revisions, with over 450,000 visitors from Google searches alone in the month of February, this plugin is critical in helping visitors find your content through search engines.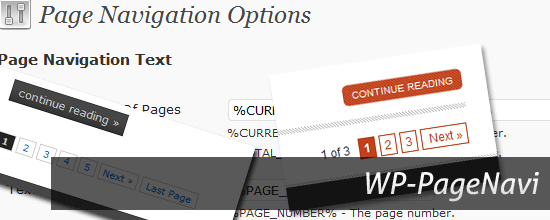 WP-PageNavi is a convenient WordPress plugin that adds a pagination feature on your site so that readers can navigate to older posts easier. It's highly configurable and customizable to the way you want it to look and function. You can see WP-PageNavi in action at the bottom-left of the home page and category pages on Six Revisions, and bottom-right on Design Instruct.
What WordPress plugins do you consider critical to your website or blog? Share it with the rest of us in the comments.
Related Content
WebFX Careers
Join our mission to provide industry-leading digital marketing services to businesses around the globe - all while building your personal knowledge and growing as an individual.