Winners of WordPress Hosting Accounts on A2 Hosting
The Winners
Here are the three winners of our giveaway:
On behalf of the Design Instruct community and A2 Hosting, let me be the first to congratulate our winners! Each winner should have already gotten an email from me with information about their prize.
About A2 Hosting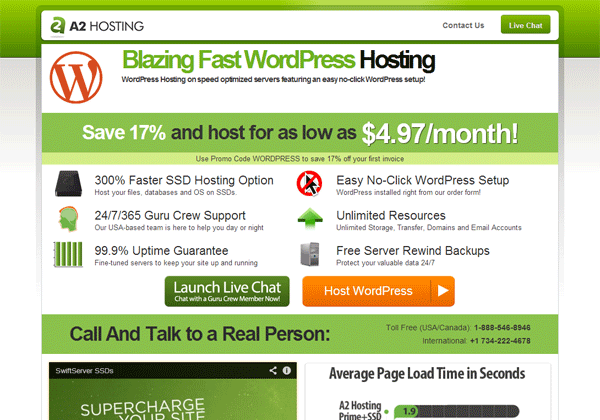 A2 Hosting is a high speed hosting provider. They have been around since 2003.
Customers who host their sites with A2 Hosting will have the advantage over their competitors because of A2 Hosting's high performance SwiftServer platform.
Additionally, unlike many hosting providers, they offer all-inclusive hosting. This means things other hosts typically charge extra/upsell for — file backups, security scanning, CDN — are included in A2 Hosting's packages. Isn't that awesome?
To learn more about A2 Hosting's specialized WordPress hosting service, go to this page: A2 Hosting WordPress Hosting.
Learn what makes A2 Hosting different by watching this YouTube video.