Beautiful Stereoscopic Illustrations Will Astound You
People have always been fascinated by 3D images. First, there were stereoscopes that used 2 different images in front of each eye to simulate depth perception. Then there were 3D anaglyphs that used colored lenses to differentiate between what our left and right eyes see. And now, Hollywood films use polarized lenses to simulate depth perception in movies.
For Daniel Huenergardt's illustrations, all we need are our eyes and a little bit of practice to achieve a 3D effect that's unlike anything we've ever seen. He calls these illustrations "free-view" images.
Daniel describes how to free-view on his DeviantArt page:
Stare at the painting and then cross your eyes so you see three images. Focus on the middle one. Relax your eyes a bit – be patient – you will lock it in like a tractor beam. Once you get it the first time, it becomes much easier. Move your head side to side and the piece will actually turn toward you.

THIS CAN BE UNCOMFORTABLE FOR SOME – ATTEMPT AT OWN RISK.
Once you get past the challenge of having to cross your eyes, the 3d effect achieved by his illustrations are pretty amazing. Daniel's art style and his use of shadows and highlights really make for some interesting images in 3D.
Check out Daniel's DeviantArt page for more of stereoscopic images.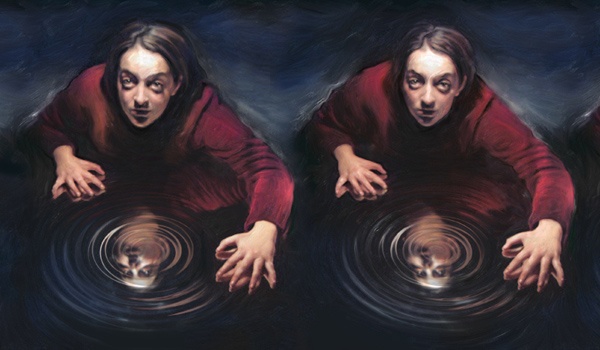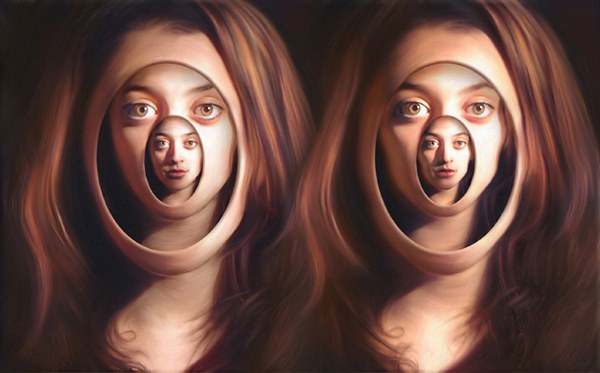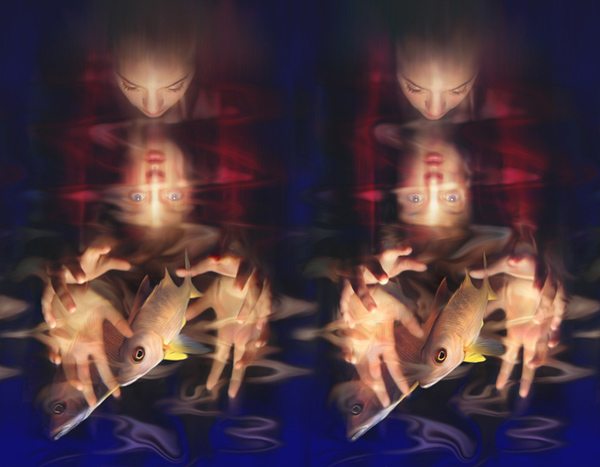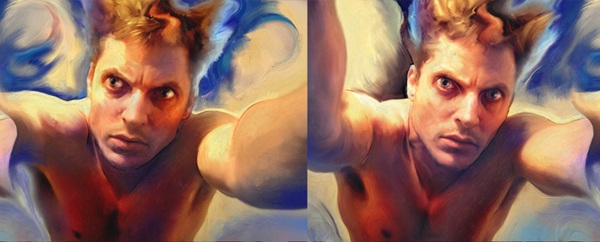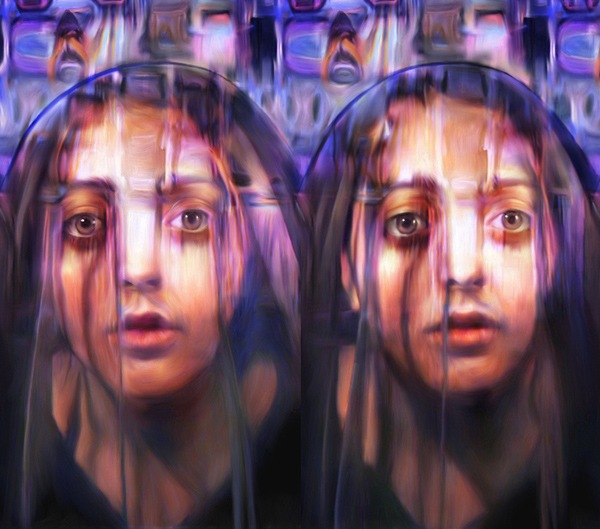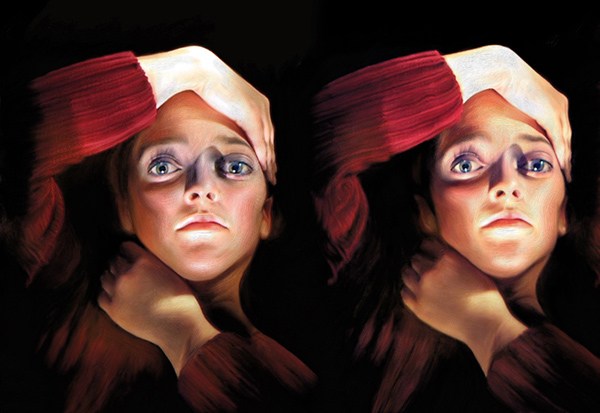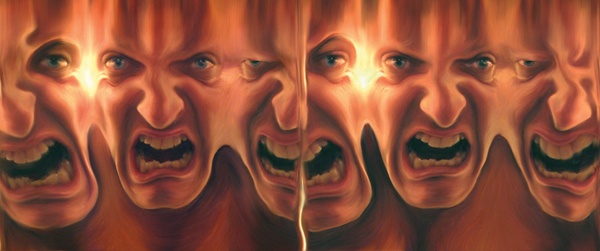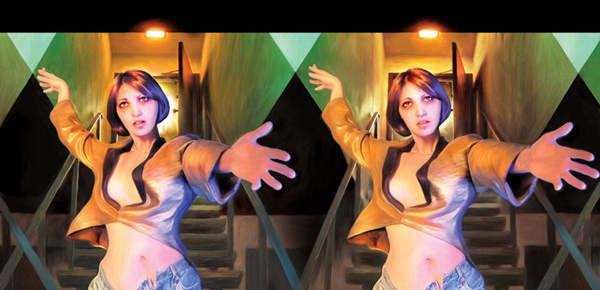 Tell us what you think in the comments section below!