Buying a camera nowadays is like walking through a minefield of uncertainty. Camera manufacturers and their respective marketing departments have become increasingly imaginative with regards to the features they want you to consider when you're buying a camera — ISO sensitivity, sensor size, AF speed, handling and a whole lot more — making the process of buying one confusing, intimidating, or even paralyzing. Gone are the days when all anyone ever cared about is if the camera can take decent photos. This is especially true in the enthusiast compact camera market where new camera features are introduced and incremental improvements are seen as essential to every photographer's needs.
The truth is virtually every enthusiast compact camera that has been produced in the last 3 or 4 years will take decent photos (in most cases — depending on how you use them — even extraordinary photos). The only real question you have to ask yourself is which compact camera will best fit your personal needs. The cameras we have in this article are all enthusiast-level cameras (meaning, they have manual controls and have RAW image capture capabilities) and have been extensively researched and briefly tested during our search for our own personal compact cameras at Design Instruct.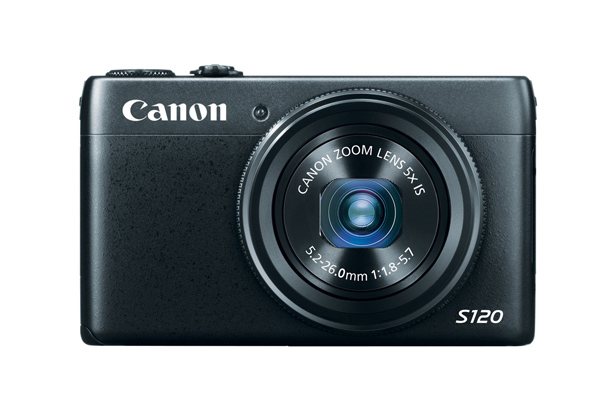 There's a reason Canon's Powershot S-series cameras get updated every year: People love them. They're small, they produce great pictures, have plenty of manual controls for the more advanced shooters, a great lens, and it can capture photos in RAW format. It's the kind of camera that will satisfy most people looking to get a pocketable camera with great image quality.
Going on an impromptu road trip? Bring this camera. Want to take photos of your food for Instagram?
Bring this camera. Going out on the town tonight? Bring this camera.
Want to just have fun taking photos? Bring this camera. For most of you looking for an everyday, do-it-all compact camera, the Canon S120 will most likely fill your needs, and then some. It has just the right balance of advanced features and ease-of-use to make it a compelling camera for those whose main goal is to take better photos than their camera phones.
The main downside of the S120 is its current price. At about $450, it's certainly not cheap. A smarter move would be to look at the S120's predecessor, the S110, which can be had for $250. The newer S120 does have a newer image sensor, a more pixel-dense LCD screen, and "technically" better image quality. However, at $200 less than its newer sibling, the S110 makes a very good case for itself considering how very similar the two are. Official Canon PowerShot S120 website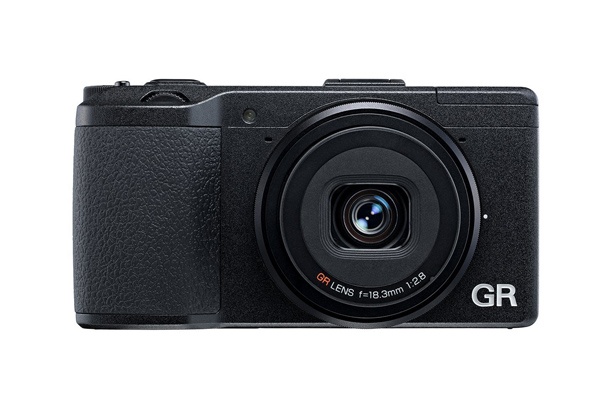 The Ricoh G series of cameras have a long-standing reputation of being street photography cameras (renowned photographer Daido Moriyama used Ricoh cameras).
The most current iteration in the Ricoh G line is the Ricoh GR, which retains that street cred and takes it to a whole new level. While previous digital Ricohs had a typical compact camera sized sensor in their small bodies (1/1.7 inch or 2/3 sensors) the new Ricoh GR has a huge APS-C sized sensor magically tucked away into its diminutive proportions. The Ricoh GR is perhaps the most affordable compact camera with an APS-C sized sensor (the same size sensor found in most DSLR cameras).
Having played around with the Ricoh GR myself, I can safely say that it is truly a photographer's tool. It just gets out of your way. Almost every button on the Ricoh GR's body can by customized to fit your shooting style.
It feels great in the hand, it has a stealthy matte black finish, it has an amazingly sharp lens, great low-light performance, amazing dynamic range, and true DSLR image quality in a compact camera body. The Ricoh GR is truly a beast of a camera and is sure to become a classic in years to come. The main downside of the Ricoh GR is its fixed focal length of 28mm.
This means that there is no zoom. If you need to zoom, you will have to use your feet to get closer to your subject. Another potential downside of the Ricoh GR is that it might just be too advanced for people just looking for a pocket-friendly camera.
And, priced at more than $700, the Ricoh GR is definitely an expensive niche camera for a very specific kind of photographer. If you're willing to pay the price of admission and dedicate yourself to shooting at a wide focal length, then it's hard to beat the rewards the Ricoh GR can offer you as a photographer. However, for a more well-rounded and versatile shooting experience, it might be best to look elsewhere.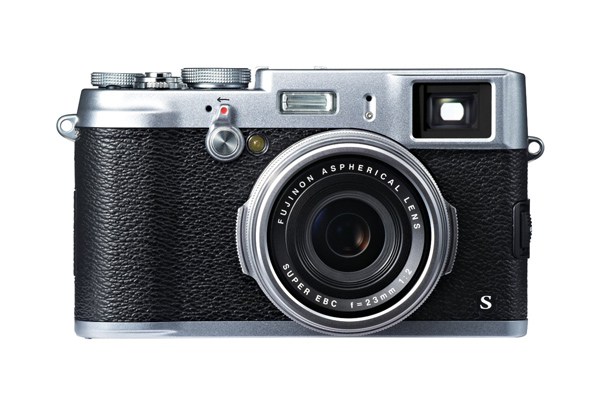 The X100S is Fujifilm's current top-of-the-line enthusiast compact camera. One look at the X100S tells you that it isn't your typical enthusiast compact. Not only does it produce amazing image quality (even while shooting jpegs), it does so while providing a very unique shooting experience.
Sure, there are cameras with similar specs in a similar price range, but the X100S is a very different animal from its peers in my opinion. It has the same sized sensor as the Ricoh GR, it has a hybrid optical viewfinder (a rarity nowadays), great performance, and provides an overall enjoyable photographic experience. It almost forces you to romanticize the act of photography, slowing you down and making your shots more deliberate and more thoughtful.
This is not to say that the camera is slow, but rather, it is less "rushed", if that makes sense. If you're the type of photographer who is ready to create some truly fine images, then the Fujifilm X100S might just be a worthy investment. I say investment because at about $1300, and with its 35mm fixed focal length, the X100S certainly isn't cheap and it's not a very beginner-friendly camera.
Especially considering mid- to high-end DSLR cameras could be had for the same price (albeit not the same size). Much like the Ricoh GR, the X100S is for a very specific type of photographer. If you think you're ready to be that photographer, then it will be very hard to find any major shortcomings in the X100S.
However, if you're not that photographer yet, starting with a much more well-rounded camera that will fit many situations might be more suitable. Official Fujifilm X100S website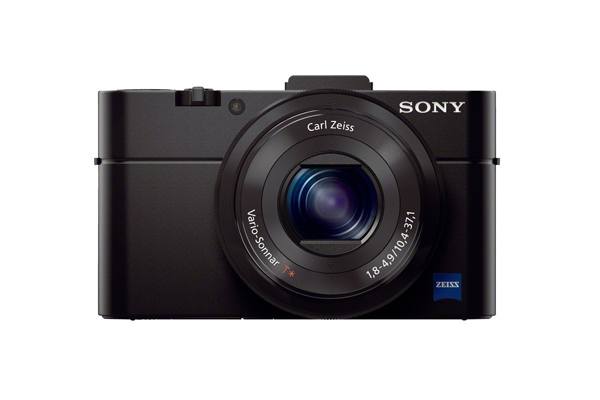 When the Sony RX100 was introduced in 2012, it was widely regarded as the best compact camera money can buy. With a large 1-inch type sensor, great design, amazing image quality, and small size, the Sony RX100 effectively shifted all of our expectations when it came to digital compact cameras.
At the moment, the RX100, and its newer sibling the RX100 Mark II, are the yardstick with which all other pocketable compact cameras are measured. With good reason. The RX100 Mark II has the biggest sensor in its size category, it produces amazing photos, it performs wonderfully in all kinds of light due to its new BSI sensor, it has a great design, a tilting LCD, an accessory hot shoe and is, overall, a no-compromise compact camera that you can easily take anywhere, to any imaginable situation in which you might need a camera.
The main downside of the RX100 Mark II is that it's expensive. At $698, the RX100 Mark II is definitely in the upper atmosphere. But depending on how much value you place in its versatility and great performance, the price might just be perfect.
If you find the RX100 Mark II to be too expensive, the good news is that the older Sony RX100 is also available for your consideration. If you can live without a tilting LCD screen, a back-side illuminated sensor, WiFi capability and a hot shoe, the Sony RX100 can be had for around $550. Official Sony RX100 Mark II website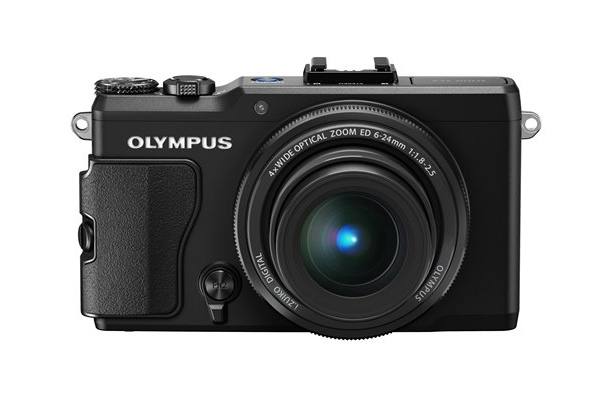 The Olympus XZ-2 is perhaps the most underrated camera on this list.
If you've done even the most cursory of camera searches online, you'll undoubtedly come across the Fuji X-series of cameras, the Sony RX series of cameras, or the Canon S-series of cameras as recommendations, while the Olympus XZ-2 will probably remain under your radar. That's because this camera came out about 2 years ago, at the same time when Fujifilm and Sony really upped the ante in the enthusiast compact camera market (i.e. Fuji X100 and Sony RX100), effectively stealing the thunder of very capable cameras like the Olympus XZ-2. Also, the fact that the Olympus XZ-2 was being sold for a hefty $600 when it was released didn't help either. However, today the XZ-2 can be had for as little as $285 while still being every bit a $600 camera, making it a very compelling choice in the enthusiast-compact-camera wars. It has a tilting LCD touchscreen, a hot shoe, a back-side illuminated sensor (similar to the BSI sensors introduced in newer, more expensive cameras like the Sony RX100 Mark II).
It is built like a tank, it looks like a camera Darth Vader would use. It has a very fast and very sharp lens, a great zoom range, it's a decent low-light performer, and it produces amazing image quality. The list goes on.
All this, while fitting in your jacket pocket. In all honesty, it is very hard to find a truly major downside to the Olympus XZ-2. Other than the fact that it may not have the newest "it" features or the "sexiest" reputation, the Olympus XZ-2 is a potential dark horse with its inherent versatility, great performance, and reasonable price point. Official Olympus XZ-2 iHS website
Final Thoughts
There are certainly many more cameras worthy of your attention that did not make it on this list. However, we feel that with the 5 cameras we've included, we are able to illustrate 5 distinct photographic experiences that fit a wide range of budgets and many different kinds of photographers.
If anything, these cameras are a great place to start when looking for the perfect camera to fit your needs. Tell us about some of your compact camera recommendations in the comments below.
WebFX Careers
Join our mission to provide industry-leading digital marketing services to businesses around the globe - all while building your personal knowledge and growing as an individual.