This Site Could Help You Choose Colors in a Meaningful Way
The concept is simple. Users of the site are shown a word — like "friendly" or "elegant" — and then they're asked to vote on which color best represents the word.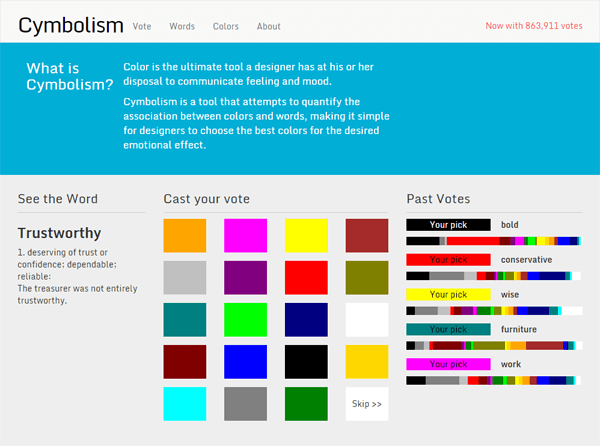 Over 860,000 votes have been cast since Cymbolism launched.
The site reveals the top five words most associated with green are:
environmental
money
natural
organic
Dublin
Green (#008000)
You can find the perfect colors for your design one of two ways.
Browse through the words on Cymbolism and then look up the colors associated with them.
Or you can do the opposite and look through the popular colors on the site to find words that are linked to them.