Elsewhere on the Web: On Breadcrumbs
As some of you may know, I regularly write for the wonderful folks at Smashing Magazine.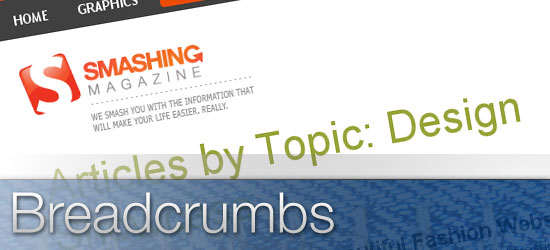 Today, I thought I'd share my most recent Smashing Magazine article about breadcrumb trail best practices and uses; it's an article that took me a good chunk of time to write, so I thought that you, Six Revisions readers, would be interested in reading it.
The article is called: Breadcrumbs In Web Design: Examples And Best Practices.
In case you missed it and want to get caught up on my work over at Smashing Magazine, here are the other articles I've written for them:
I hope you enjoy these and I would like to thank you for your continual support of Six Revisions.