Exciting Design Trends of 2015
The start of every new year always brings new possibilities and new ways of thinking. Here are some exciting things we look forward to in 2015.
Rise of the "Non-stock" Photo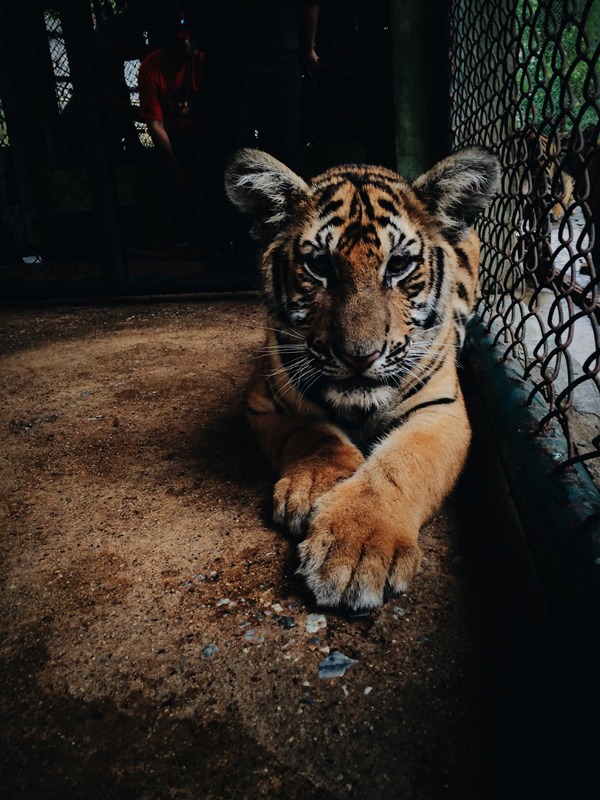 Websites that offer free "stock" photos have become very popular in the last couple of years. One of the earlier players in this trend of free high-quality stock photos is, of course, Unsplash which offers free, high-quality photos for people to use in any way they like. Soon, sites like ISORepublic and the other sites that appear on this list started popping up all in the name of providing amazing photographic resources to their fellow creatives.
The look of stock photography has changed rapidly from the typical staged, studio, artificially-lit stock photography of years past. Today, we're excited to see more natural, spontaneous-looking, "everyday casual" imagery being used in design. This means we'll be seeing more great-looking macros, vivid panoramas, and generally, just random acts of beautiful photography being used in design throughout 2015 and beyond.
Animation and Film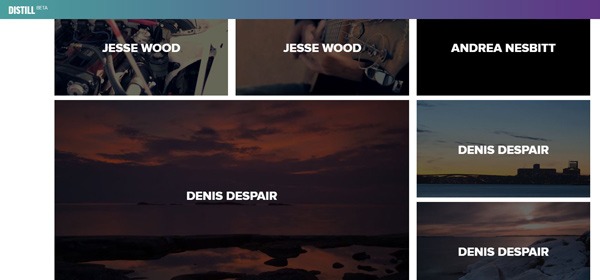 Free Stock video sites like Distill are slowly making their way into the workflows of many designers are creatives. Animated .gifs and short videos are becoming a staple in the way we communicate with each other online.
As the technology and the methods of creation of this type of media continues to mature in 2015, we think animation and videos will become an integral part of the web now more than ever.
Material Design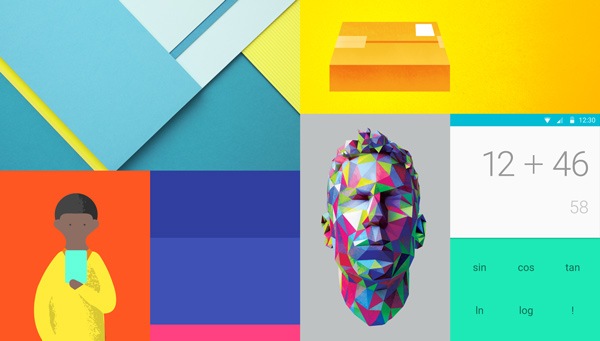 Whether or not you like the Android operating system, there is something to be said about what Google is setting out to accomplish with their new design language, Material Design.
At first glance, it may seem like just another stylistically flat piece of design. That is, until you look closer at what's really being done in its implementation. Read the introduction to Material Design to learn more.
Material Design is an entire philosophy for designing on Android platforms; a well-defined, evolving design universe with a set of rules that determine visual hierarchies/cues in an effort to create rich and cohesive user experiences throughout the Android platform. It is one of the most forward-thinking design philosophies for the mobile space out there and a project we should all look to for finding inspiration in our own design projects.
We think Material Design will be a really big thing to watch out for in 2015.
Mobile Creation Methods
Of course, for designers and graphic artists, Adobe's Creative Suite has always served as our workhorses on laptops and PC's. However, as mobile devices continue to get more powerful and are made more capable with new apps, we think 2015 will see the beginning of a new type of creative professional; one that creates content and media solely on (and primarily for) mobile devices.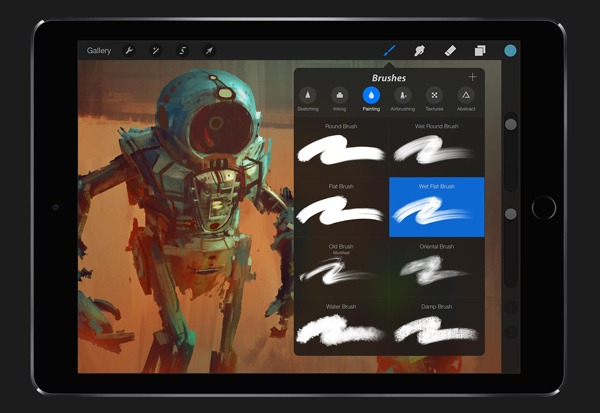 (Image from Procreate)
As we've seen with photographers in the last several years who have found success with nothing but their iPhone camera, we might also soon see some superstar graphic artists or illustrators using their tablets and other gadgets to create amazing work in 2015.
A More Personal Touch
The last couple of years in web design have been largely about responsive web design and flat design. These concepts have shaped how designers design websites, apps, and graphics. We're all now very concerned with coherence, consistency, and having a singular user experience across all platforms and input devices.
While the flat design aesthetic of the last couple of years has helped us achieve this shift in thinking into responsive design, now designers are starting to look for new solutions that allow for richer and more personal human experiences in their designs while still remaining well-adapted to a multitude of platforms.
Whereas large blocks of colors, a flat aesthetic, were all the rage in 2013 – 2014, we think more hand-made and bespoke design elements such as hand-drawn logos, lettering, illustrations, etc. will start making their way into the projects of many designers and artists in 2015.
These are just a few of the exciting things we are looking forward to this year. Tell us about what you're excited about in 2015 in the comments section below.