Giveaway: 5 Free Licenses to Amberlight
A license to Amberlight typically costs $29.99 but in this giveaway you'll get a chance to win one for free. Just read on and follow the instructions described further down.
Note: Giveaway Period is Finished
What is Amberlight?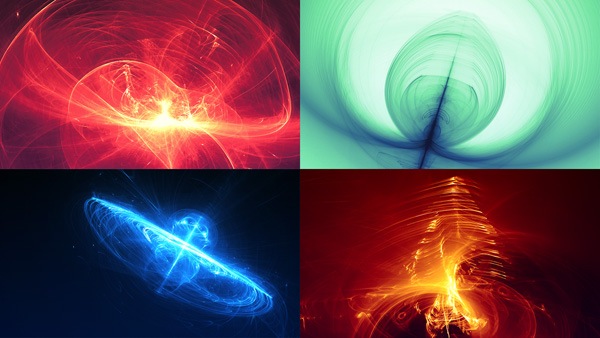 Amberlight is a unique art tool that creates beautiful computer generated graphics.
Amberlight was made both as a tool for advanced artists, as well as for enthusiasts who simply want to explore their artistic side and want to create unique artworks.
The Amberlight algorithm was developed by designer Peter Blaškovic. The initial vision was to create the application where anyone could easily unleash their creativity. With millions of particles flying through your canvas, you can drive them with special fields.
Seeing is believing: Watch the Amberlight YouTube demo video.
Try Amberlight Today!
Want to experience Amberlight for yourself?
Cool!
Download the free demo from the official Amberlight website.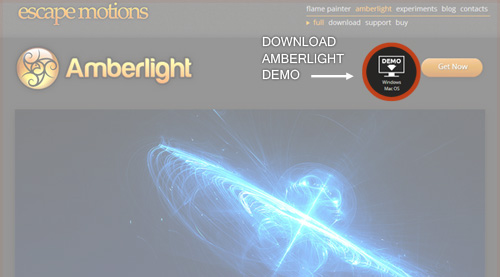 Have fun and feel free to experiment with this one-of-a-kind tool!
New Release: Flame Painter 3.0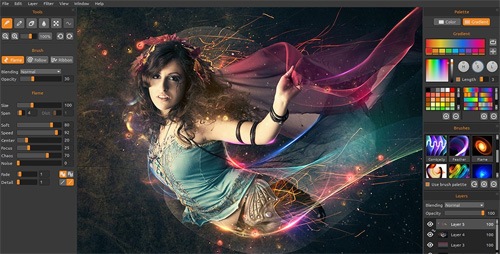 By the way, another awesome product by Escape Motions recently had a major release: Flame Painter 3.0 — check this out as well.
Note: Giveaway Period is Finished. You Won't Be Able to Leave a Comment.
How to Win
For a chance to win an Amberlight license, simply answer this question in the comments of this post:
Who is a designer you admire, and how has he or she inspired your own work?
After the giveaway period, we'll randomly choose 5 winners from the comments of this post and award them a free license to Amberlight.
Giveaway Details
The giveaway period is only until Tuesday, May 13, 2014. After this date, you'll no longer be able to leave a comment on this post.
Please use a valid email address when leaving your comment so we can send you an email if you win.
The winners will be chosen using a SQL query that will randomly select 5 comments in this post.
Comments that don't follow the instructions on how to participate (described above) will be removed. Comments are moderated so your comment may not show up right away.
The winners will be announced in another post after the giveaway has concluded.