BlendMeIn Helps You Find Design Freebies without Leaving Photoshop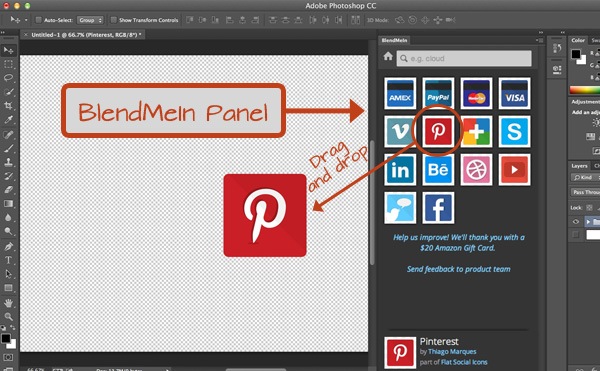 BlendMeIn just got a major update a few hours ago with the release of their new Illustrator extension.
How does it work?
Say you're in Adobe Photoshop or Illustrator.
You're designing a website and you decide you need an email icon for your "Contact" web page.
You just type in what you're looking for in the BlendMeIn panel and afterwards it'll display all the icons that match your search: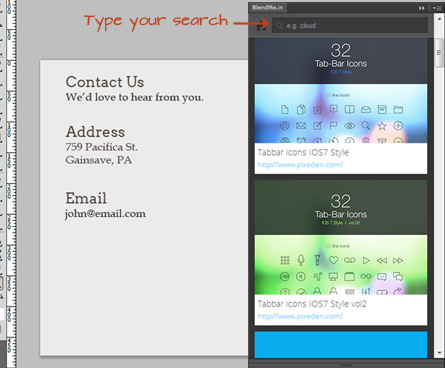 Then, just drag and drop the icon into your canvas or artboard: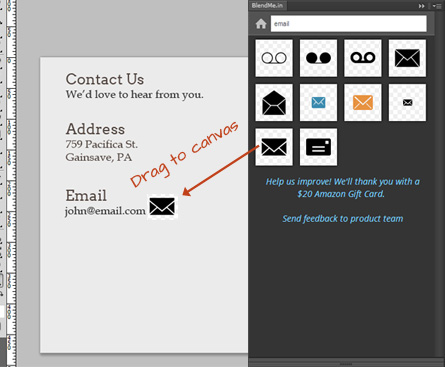 BlendMeIn helps speed up your design workflow by giving you easy access to some of the world's most popular free icon and vector packs without needing to tab out to your web browser.
It also prevents those moments when you're hunting down freebies on the Internet and then get sidetracked because of something else you stumbled upon.
BlendMeIn is only available for CS6 and Creative Cloud (CC).
The free digital assets it features include popular icon packs and other high-quality design resources that have a Creative Commons license.