Win Free Web Hosting for 3 Years + Domain Registration from Bluehost
** Update: The Giveaway Period Has Ended **
My History with Bluehost
First, a bit of a back-story on why this giveaway is particularly special to me.
When my web design business was just starting out, around 2002'ish, Bluehost was the web host I trusted to host my client's websites.
My clients back in those days were like me — they were small- to medium-sized businesses that needed a reliable web host at an affordable price.
They had other bills to pay, but also recognized that having a website was important to their business.
I tried many other affordable shared web-hosting solutions in the same price range, but none matched the value I got from Bluehost.
I didn't get a commission and I didn't join any affiliate or referral program, I recommended Bluehost simply because I didn't want my clients to experience bad service from choosing another web host.
Subsequently, my personal website projects were also hosted on my very own Bluehost account.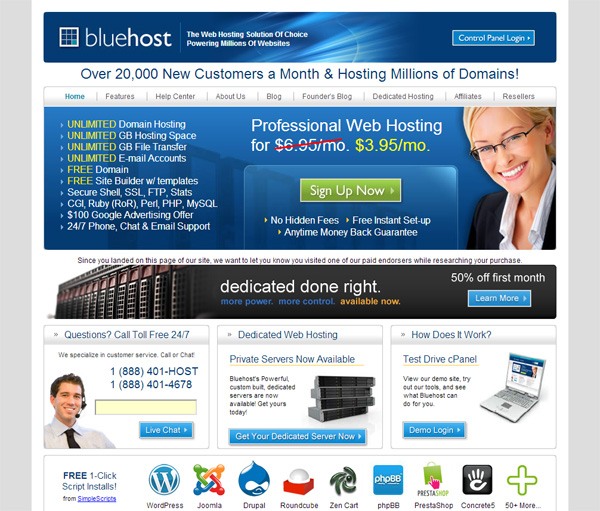 Today, my web hosting needs are a bit more complicated.
I use VPS hosting, a CDN (with our partner, MaxCDN), and Amazon Web Services. My current set-up is not for the faint of heart — there's a lot of technical stuff that you need to be trained in if you want to choose the path I'm on right now.
There's no backend user interface to manage the operation of your sites for backing up your database or creating additional email accounts or installing platforms like WordPress. I also don't have anyone to turn to because my current set-up is unsupported.
But if you just needed a website up and running with an admin user interface and customer support, I highly recommend using a shared web hosting provider like Bluehost.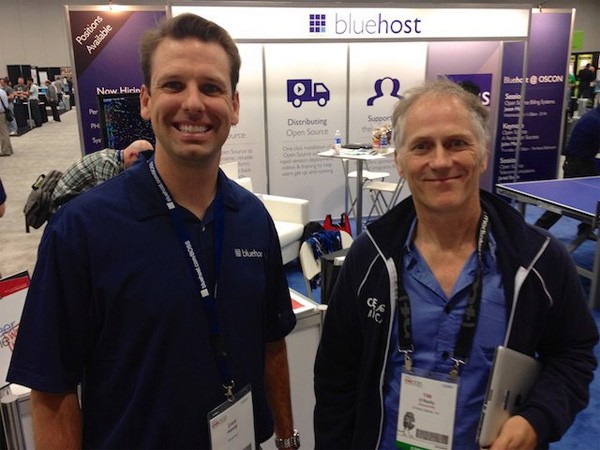 Anyways, fast-forwarding to 2013 — a decade later after Bluehost helped me get my web design business off the ground by providing my clients with reliable and extremely affordable web hosting — and the Design Instruct team was approached by Bluehost to see if we'd be willing to work with them on a giveaway. This was strictly by chance, they didn't know that I've used Bluehost in the past.
We jumped at the opportunity immediately.
Our biggest hope in this giveaway is that it greatly benefits someone who really needs a website.
Bluehost Shared Web Hosting
Up for grabs is a Bluehost shared web hosting account with free domain name registration. The winner will get 3 years worth of free web hosting to help his or her website get up and running as quickly as possible.
From the business owner to the individual who desires full functionality on a small budget, Bluehost provides your complete web hosting solution. Web hosting accounts start at only $83.40 a year.
Bluehost has been providing quality web hosting solutions to businesses and individuals since 1996.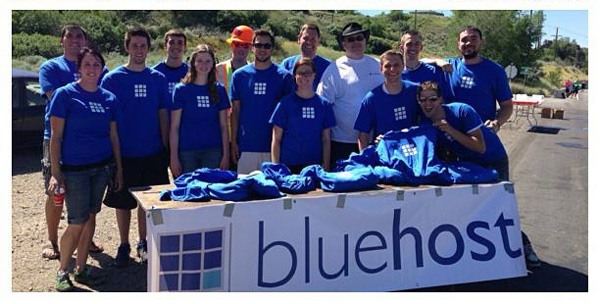 Some Bluehost Features
They have a huge list of features, but here are some that particularly stand out to me:
Unlimited storage
Unlimited bandwidth
Drag and drop site builder
Free emails for your domain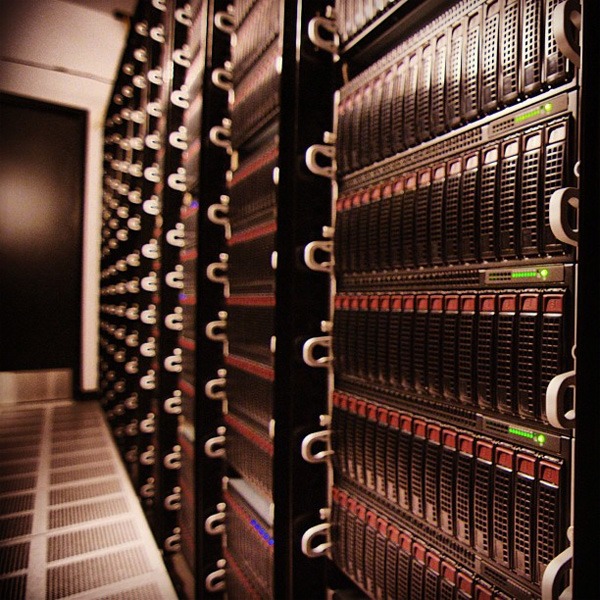 A Bluehost web server room.
** Update: The Giveaway Period Has Ended **
How to Win
For a chance to win, simply do the following:
1) Check out the Bluehost website to see if they can meet your website's needs.
2) In the comments, answer the following question:
How would you benefit from a Bluehost shared hosting account?
Giveaway Details
This giveaway ends on Tuesday, June 18, 2013 after which the comments section on this post will be closed and you will no longer be able to leave a comment. Please leave a valid email address when filling out the comment form so that we can contact you if you have won. The winners will be announced on a separate post. Please note that comments are moderated and your comment may not show up right away. Comments that don't follow the instructions on how to participate (described above) may not be published, or may be removed later on.