Giveaway: Free Website Hosting for 3 Years on iPage (worth $269)
Note: Giveaway Period is Finished
About iPage
We're giving out the iPage Essential Plan, an all-in-one web hosting solution that includes everything you need to put your business website or personal site online.
You can create a professional-looking website with just a few clicks using a variety of beautiful themes and templates. No programming or HTML experience needed.
They have easy install wizards that provides step-by-step instructions for adding a variety of additional features to your site — photo galleries, blog software, and much more.
Sell online! They provide you with tools for creating your own shopping carts, PayPal integration. You can even accept credit cards online.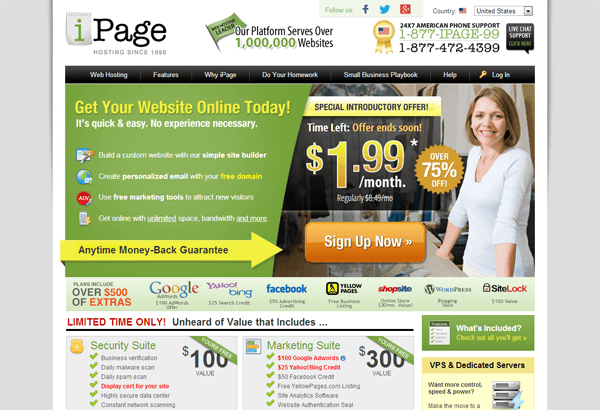 Note: Giveaway Period is Finished. You Won't Be Able to Leave a Comment.
How to Win
For a chance to win, simply answer this question in the comments section:
Why do you need a website?
This giveaway ends on Tuesday, August 13, 2013 after which the comments section on this post will be closed and you will no longer be able to leave a comment. Please leave a valid email address when filling out the comment form so that we can contact you if you have won. The winners will be announced on a separate post. Please note that comments are moderated and your comment may not show up right away. Comments that don't follow the instructions on how to participate (described above) may not be published, or may be removed later on.