Giveaway: 100 Custom Club Flyers from Next Day Flyers
* Giveaway Period Has Ended *
Use Next Day Flyers' customized flyer printing services to promote a holiday event, market a small business, send out announcements and much more!
About Next Day Flyers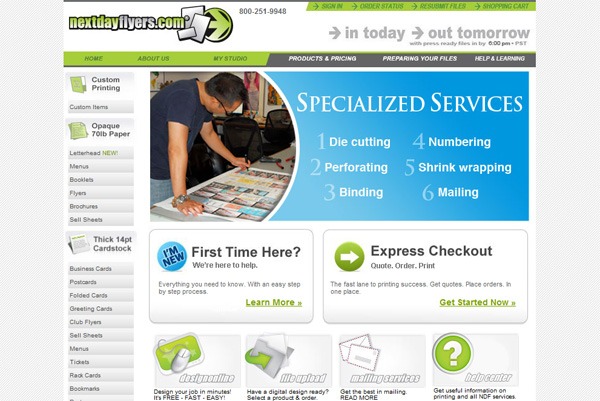 Next Day Flyers is an offset printing company offering an array of printed materials such as flyers, business cards, postcards, brochures, tickets and more. They're not newcomers to the industry. They've been in business for 13 years and have over 100,000 satisfied customers.
With longevity comes experience. They know what their customers are seeking and how to meet the high expectations. Quality is of utmost importance as Next Day Flyers utilizes a quality checkpoint system, which includes 33 steps to ensure the files are printed correctly, and ready on time.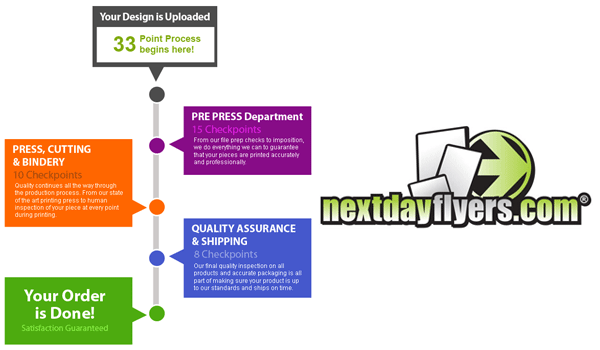 As the name suggests, Next Day Flyers pride themselves in offering next day turnaround time. If that isn't fast enough, they also offer same day printing services. Files submitted by 10:00 A.M. PST can be printed the same day, while files submitted by 6:00 P.M. PST can be printed and ready to pick up or ship the next day.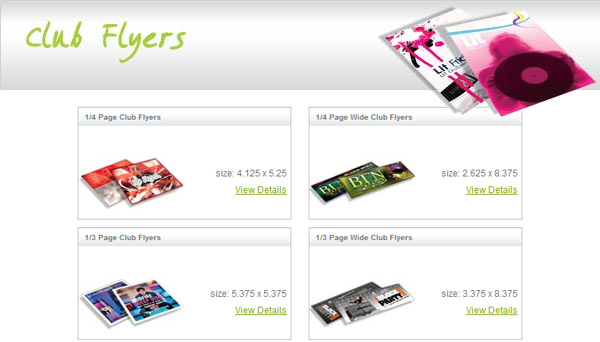 The Next Day Flyers online ordering system allows for easy file uploads of print ready files. They have file prep guides available to make sure the bleeds, size, color are set to print correctly.
* Giveaway Period Has Ended *
How to Win
For a chance to win a set of customized flyers from Next Day Flyers, simply answer the following question in the comments section:
How would you use these club flyers?
Giveaway Details
This giveaway ends on Tuesday, December 27, 2011 after which the comments section on this post will be closed and you will no longer be able to leave a comment. Shipping outside of the continental U.S. will incur extra costs. Please leave a valid email address when filling out the comment form so that we can contact you if you've won. Please only comment once. The winners will be randomly selected. The winners will be announced on a separate post and you're advised to subscribe to our RSS feed so that you can be quickly notified when we publish the winning announcement. Please note that comments are moderated and your comment may not show up right away. Please also note that comments that do not follow the instructions on how to participate (described above) may not be published, or may be removed later on.