Giveaway: 3 Subscriptions to Depositphotos
* Giveaway Period Has Ended *
About Depositphotos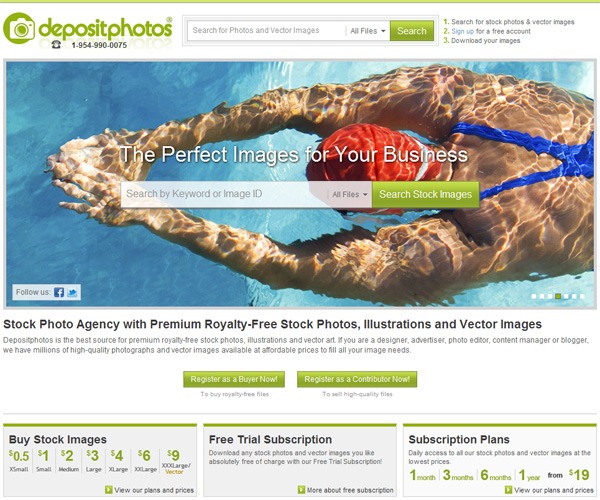 Depositphotos is a web resource for buying and selling royalty-free files (photographs, vector images, videos, etc.). They have a vast library and a wide variety of flexible purchasing options, making them a convenient and profitable tool for designers, artists and photographers.
* Giveaway Period Has Ended *
How to Win
For a chance to win a subscription to Depositphotos, simply answer the following question in the comments:
How would a subscription to Depositphotos help you?
Giveaway Details
This giveaway ends on Tuesday, July 24, 2012 after which the comments section on this post will be closed and you will no longer be able to leave a comment. Please leave a valid email address when filling out the comment form so that we can contact you if you have won. The winners will be announced on a separate post and you're advised to subscribe to our RSS feed so that you can be quickly notified when we publish the winners announcement post. Please note that comments are moderated and your comment may not show up right away. Please also note that comments that don't follow the instructions on how to participate (described above) may not be published, or may be removed later on.