Giveaway: 500 Plastic Business Cards from Plasticprinters.com (Worth $600)
Note: Giveaway Period is Finished
About Plasticprinters.com
Plasticprinters.com is a full featured plastic printing company that caters to thousands of clients world wide. They specialize in printing plastic business cards for all types of professionals. And they also have great customer service representatives who are eager to help you with all your printing needs.
The prize we're giving away, to one lucky Design Instruct reader, is a set of 500 plastic business cards from Plasticprinters.com valued at $600 USD. The cards will be printed using a 4-color printing process on a mix of clear and opaque backgrounds so you can get as creative as you want with your business card design. Plasticprinters.com will also handle all the setup costs and even ship them to you for free!
If you've ever wanted to have plastic business cards to give to prospective clients, now is your chance!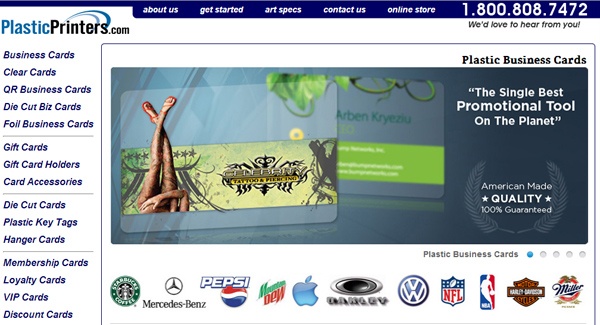 Note: Giveaway Period is Finished. You Won't Be Able to Leave a Comment.
How to Win
For a chance to win 500 plastic business cards from Plasticprinters.com, simply answer this question in the comments section below:
How would you use these plastic business cards in your business?
This giveaway ends on Tuesday, October 15, 2013 after which the comments section on this post will be closed and you will no longer be able to leave a comment. Please leave a valid email address when filling out the comment form so that we can contact you if you have won. The winners will be announced on a separate post. Please note that comments are moderated and your comment may not show up right away. Comments that don't follow the instructions on how to participate (described above) may not be published, or may be removed later on.