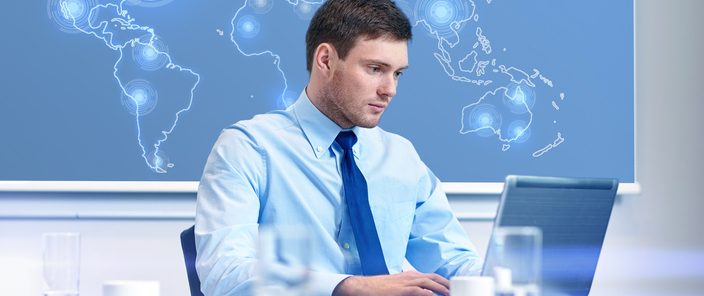 Win an Interactive HTML5 Map Developer's License (Worth $499)
Note: Giveaway Period is Finished
About Simplemaps
Simplemaps makes simple-to-use and flexible interactive maps that you can use in your websites, infographics, apps and more.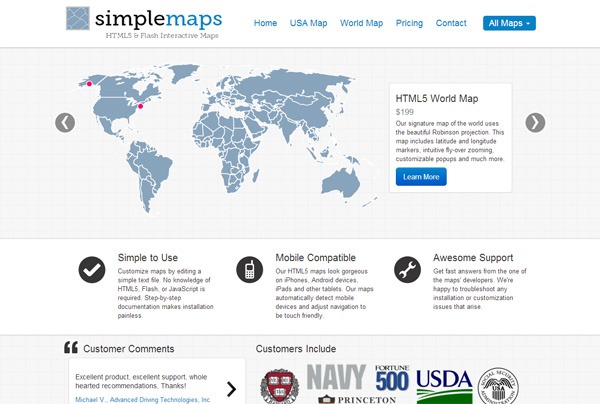 You don't need to know HTML, JavaScript, CSS or Flash to use Simplemaps. They also have a free online tool for customizing your maps.
For developers: They have a JavaScript API that makes it possible to dynamically control your maps and extend your capabilities in new and exciting ways. The maps are mobile-ready, further adding to its usefulness (maybe you can use Simplemaps in your geolocation-dependent mobile apps).
Simplemaps has been creating, selling and supporting interactive maps for websites for over 3 years. Fortune 500 companies, governments and large non-profits around the world are their satisfied customers.
Look at examples and demos of Simplemaps to get an idea of how useful it is.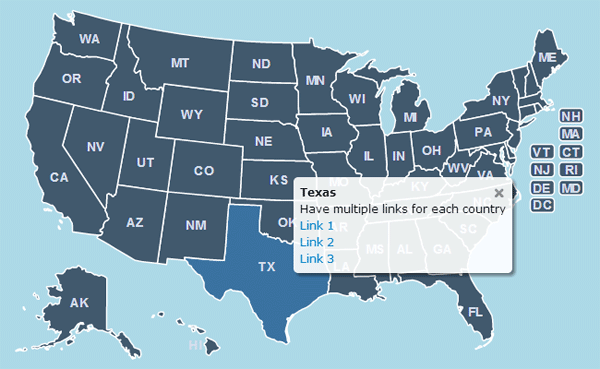 Note: Giveaway Period is Finished. You Won't Be Able to Leave a Comment.
How to Win
To win a Simplemaps Developer's License, just answer the following question in the comments of this post:
How will you use Simplemaps?
Take a few moments to browse around Simplemaps.com to help you answer the question well.
This giveaway ends on Thursday, September 12, 2013. Please use a valid email address when leaving your comment so we can send you an email if you win. The winners will be announced in another post. Comments are moderated so your comment may not show up right away. Comments that don't follow the instructions on how to participate (described above) will be removed.