The Winner
The winner of 2 banners and 1 landing page design with HTML/CSS from RightBanners is: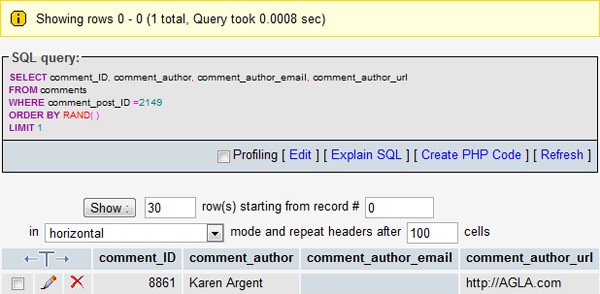 SQL query that selected the winner randomly.
Congratulations! You should already have an email from RightBanners with the details about your prize.
About RightBanners
RightBanners designs absolutely stunning web banners and landing pages that drive clicks and help you efficiently advertise your business. RightBanners is a well-established company that has been offering excellent solutions for your advertising campaigns since 2008 and has created over 10,000 banners to date. Be sure to check out their website and the amazing offer this March! 20% off on the first banner! Hurry up, the discount is only valid through March 27, 2012.