Inside Apparel Design: An Overview
Process Overview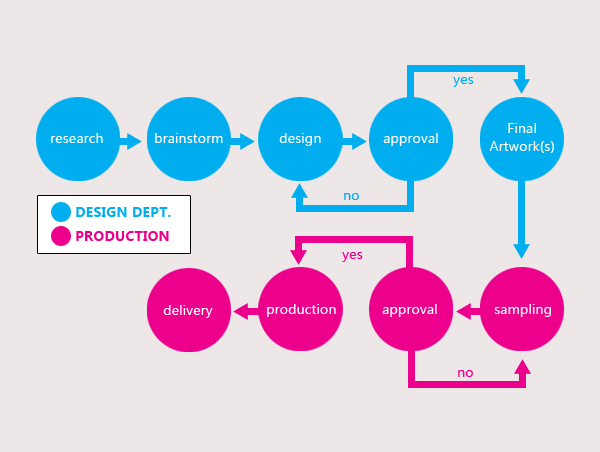 In this article, we will focus more on the "blue" side since the main concern of the designer in the production part is the "Approval."
The tips and techniques I share here are from my experiences designing shirts for Team Manila (featured in this article).
Research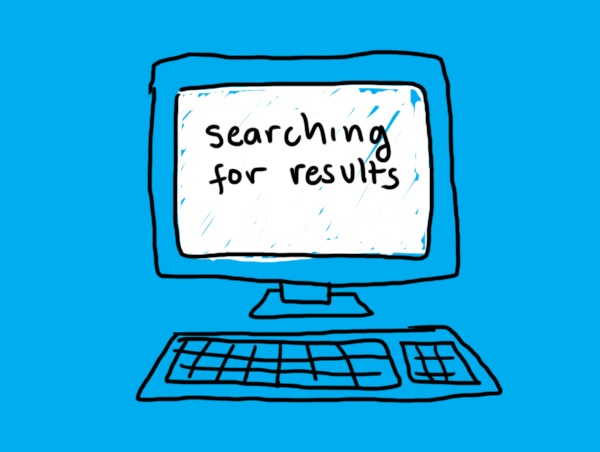 Usually the Art Director will give you the theme for the upcoming collection/series — that will be the starting point.
Use Your Resources
Utilize all your resources such as the Internet, books, magazines, and your sketchbooks.
Save them all in a single folder so you will have instant access to your resources. No need to categorize and organize the folder — keep them in one level so you don't have to look into sub folders.
Use Social Networking Sites
Add, follow and be friends with your fellow designers and design blogs on web services like Twitter, Facebook, and StumbleUpon. Their posts and feeds will give you a wealth of information and inspiration in a passive way. Save posts that interest you — you might use them in the future.
Always Have a Notebook in Hand
Always bring a handy, dandy notebook (your mobile phone's note-taking application will do) — you never know when that million-dollar idea will strike you.
Always write and list your ideas: It will free your mind, and as a result, you can absorb more thoughts in the process.
Brainstorming and Presentation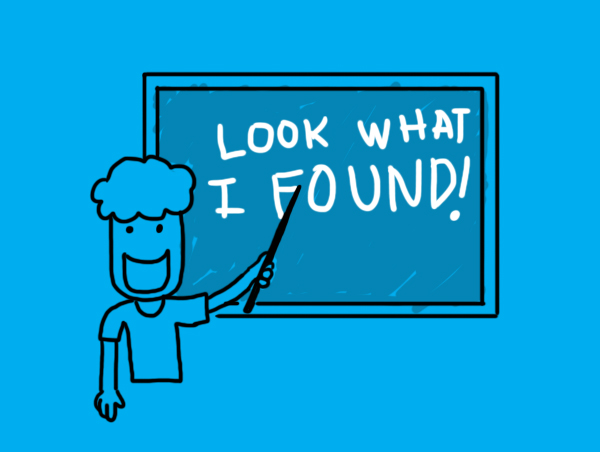 You got your research down, now it's time to show it off!
Try to make your pitch as visual as possible; don't put any unnecessary words/text in your presentation —  just explain it verbally and let your team's imagination and creativity handle the rest.
Again, always bring a notebook and list all the inputs of your Art Director and fellow designers. Have a copy of the presentation of your fellow designers for reference.
Designing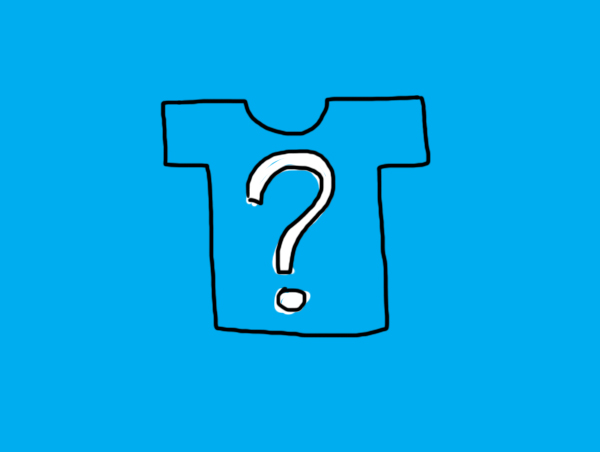 Now let's go on to the fun part. I know we all have different approaches to the design process, so I will just give you some tips and things to remember when designing apparel, as well as some insights on my personal design process.
Design for "Wear-ability"
First and foremost, you will be designing something that is to be worn, not to hang on walls in an art gallery. Always keep that in mind. Throughout your design process, always ask yourself "Is this wearable?"
Design for the Brand
Design with the brand in mind. Yes, I know you might have your own style, but it's not about you, it's about the brand you're in and doing the design for.
Carefully read the mission, goals, and vision of the brand you're making the apparel for. Who's their target audience? What things and themes do they carry in all their projects?
Keeping the brand in mind ensures that your design will be cohesive with the brand.
Choose the Right Colors
The colors you use can make or break the design itself. Keep in mind the number of colors you will be using. Normally, you should just use a maximum of four colors in your design — this will save cost and time in the production.
Communicate With Your Printer
Ask your printer about the specs they need. Know their different types of printing techniques and applications so you'll know if your design is possible for printing.
Experiment with their printing methods. Know your printer's limitations such as the number of colors they can do, their prices, and available fabric colors. Knowing these things will save you a lot of time configuring what to do.
Design in High-Resolution
Just a reminder, I'm sure that if you've done any sort of print design work before, you already know this, but it's worth saying and repeating: Make sure you are doing your artwork in high-resolution. For example, if you are using Photoshop, a letter size, 300 dpi is a good starting point.
Approval and Revision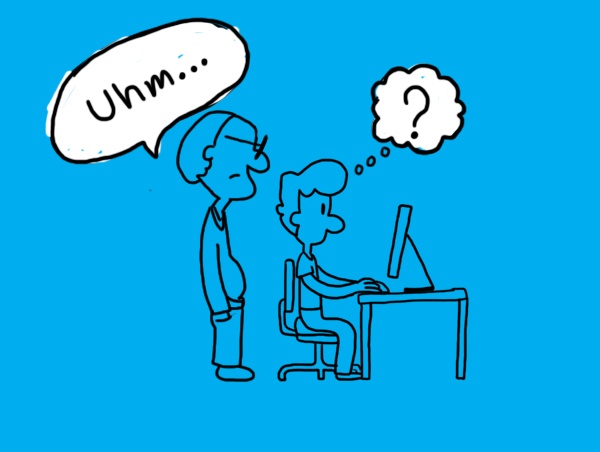 So, let's say you've got your design finished. Now, it's time to get it approved!
Show the beauty of your design, present it well to your Art Director so he/she can appreciate it well.
Explain Your Design Well
List down all the comments and feedback you get. Don't be afraid to ask questions so that you will know if you really got his/her vision right.
Remember: Communication is the Key
Sometimes you and your Art Director will have different views: It's to be expected because design is subjective. Keep it civil and professional and don't take negative feedback personally.
Final Artwork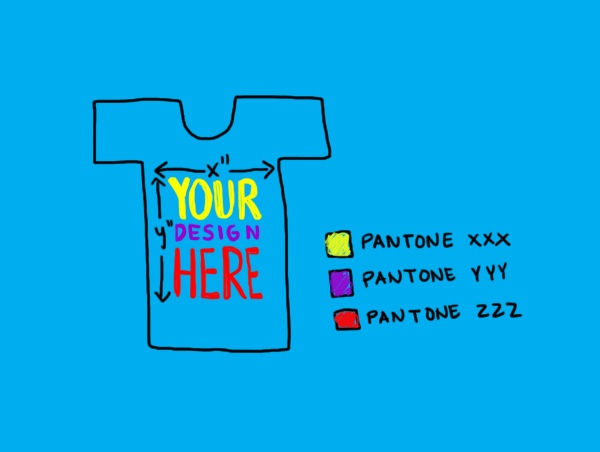 After all the revisions, you finally get it done right. Now it's time for "Final Artworks".
FAs are documents you have to send to the printers for… well, of course… printing.
Measure Twice, Cut Once
Get your brand's blank shirt, the one that your company uses. Get the measurements so you will know how large your design(s) will be.
Prepare your design in the actual size according to your measurements, print it on paper, and then place it on top of a blank shirt for double-checking purposes. Doing this will save a lot of time in the production line.
If you're using Photoshop, blow up your design in its actual size, and lessen your dpi settings to about 100 dpi to 150 dpi, depending on what the printer's requirements are.
Label and Organize
All your sizes are now set. Properly label your design with measurements and the placement of the design on the shirt.
Also, label all the colors you used by using a "Pantone Guide". Make sure that your monitor is calibrated.
Wrapping Up
There's a lot more to discuss in this topic, but for those who are interested in entering a career in apparel design, this article will give you a basic understanding of the task ahead. If you have more questions, don't hesitate to drop me an email and post your questions in the comments section below.