Introducing: The Best of Design Instruct eBooks
Design Instruct has always been about learning. Whether you're a student in a design course, a professional looking for some inspiration, or a self-taught enthusiast, Design Instruct was always meant to serve as a stepping stone to doing great things.
We wanted to be that place that you go to when your creative juices start to run a bit dry. We wanted to be that place where you find some brand new techniques that artists are discovering every day. We wanted to be that place where new ideas and creativity were always exhibited. We wanted to be the catalyst for some awe-inspiring work!
Suffice it to say that we love the creative arts. Whether it's designing t-shirts, posters, graphics, photography, and everything else under the sun, we love all of it. Design Instruct comes from a place of passion and respect for what creative professionals do on a daily basis and we hope that it shows in what we've published so far.
The eBooks that we've put together symbolizes the last 2 years of Design Instruct. We looked back on what we've been able to achieve and what we haven't yet and the one aspect of Design Instruct we knew were very proud of was our tutorials. In the eBooks, you'll find some of the most beautiful, most loved, and the best techniques that we've published all in an easy to read, easy to follow package.
The eBooks are provided in various formats for use on the most popular eBook readers, tablet computers, and other mobile devices so now you can take your tutorials anywhere and learn anywhere.
The covers were designed by two of Design Instruct's contributors, Miguel Cardona and David Peña. We think they're just great! A bonus cover was also designed by Zena Santos whose work never fails to impress.
In the eBooks, you'll also find some interview questions that shine some light on what makes Design Instruct contributors tick. Including what their best projects were; what they're working on now; and we asked them about whose work they admire.
All in all, we think we've put together a really nice package that not only pays tribute to the last two years of Design Instruct but also serves as a milestone as we move forward in the years to come.
Cheers!
Sincerely,
The Design Instruct Team
Subscribe to our email newsletter to receive a 10% coupon code on your purchases.
---
The Best of Design Instruct: Volume 1
Are you ready to re-visit some of our most exciting Photoshop tutorials? In this volume, we've compiled 15 amazing Photoshop tutorials in one convenient eBook. This is what Design Instruct has always been about. We had some of the most talented and unique artists share their knowledge with you in easy-to-follow, step-by-step directions. Now you can read along on your tablet or eBook reader as you work!
Tyler Denis shows us how to create various text effects. Michael Vincent Manalo teaches us his own brand of photomanipulation. Eric Vasquez exhibits his eye for composition!
Artists featured in Volume 1 are: Tyler Denis, Sebastiano Guerriero, Eric Vasquez, Santhosh Koneru, Nikola Lazarevic, Michael Vincent Manalo, and Sekani Solomon.
Enjoy!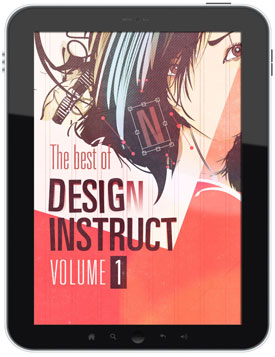 Price: $5.99 USD

The Best of Design Instruct Volume 2
The second half of 'The best of Design Instruct' contains more of what you love. This edition contains tutorials that the Design Instruct team is particularly fond of. They're not just beautiful tutorials; they're also some of the most interesting and most loved tutorials we've published! Zena Santos shows us her experimental workflows for her illustrations. Miguel Cardona shares his secrets to creating amazing digital ink and watercolor portraits. Matt Fox shows us how to digitally color comic book art.
Artists featured in Volume 2 are: Miguel Cardona,Tahgasa Bertram aka Sweaty Eskimo, Hyungho Lee aka Tim Lee, Michael Ostermann, Edmar Cisneros, Matt Fox, Heinritzh Sales, Mia Camara Singson, Zena Santos, and David Pena (cover artist).
Enjoy!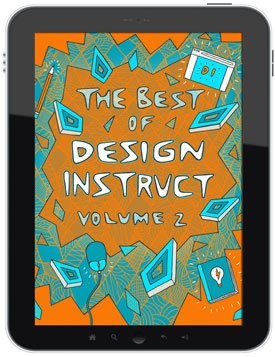 Price: $5.99 USD

The Best of Design Instruct Bundle
If you want both volumes of The Best of Design Instruct, then this is the ticket!
This is what Design Instruct was always meant to be: amazing tutorials, great artists, and beautiful work. Now in easy to follow eBook formats.
It's both books at a slightly lower price.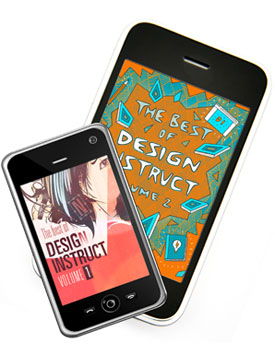 Price: $9.99 USD


Tags: internet marketing