A Look Back at 2010
Those of you who have been with us from the start know that the beginning of 2010 saw the birth of Design Instruct. January 26, 2010 was the date we published our first post as well as our first tutorial.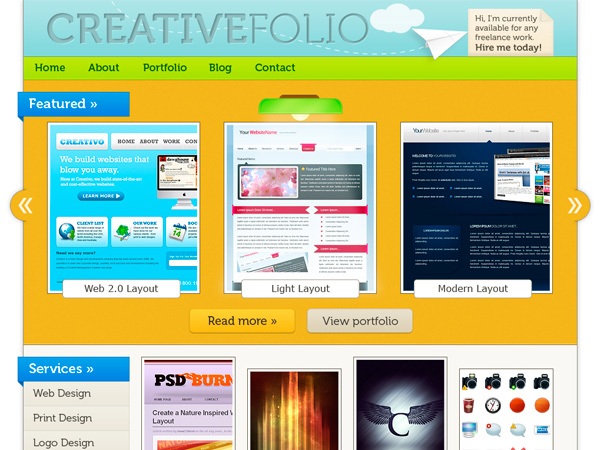 Our first tutorial.
We had the greatest hopes for Design Instruct and we set the loftiest of goals for ourselves.
Did we achieve all our goals? The short answer would be no. 
Are we OK with that? Yes.
In the beginning, we really didn't know what to expect with Design Instruct. All we knew was that continual learning is critical for designers and digital artists. Whether you're a full-time professional, a part-time freelancer, a student, or an enthusiast, we believe that you can never stop learning about your chosen craft, especially if you want to be successful.
We wanted to cater to that need for continual learning and improvement by creating a place where people could begin, continue, or supplement their self-education of design. With that single vision, Design Instruct was born.
However, it was just an idea, and we weren't going to find out what we could really achieve with it until we put it into motion and figured out the real amount of work needed to achieve our vision. So we built the site, launched it and poured our time, energy and resources into Design Instruct, and today, we're mere days away from our first anniversary.
We can't say that the previous year was painless and that everything went according to plan because, in all honesty, it didn't. In fact, it was–more than anything–a revelatory year for Design Instruct. It showed us who we were and who we were not in the vast sea of all the design-related blogs, sites, and forums out there.
More importantly, last year showed us who we could be for this year, and that's what we'll be working towards in the new year.
Some Accomplishments in 2010:
We have published over 100 tutorials on topics ranging from web design to digital drawing and illustration.
We have worked with close to 50 talented, professional contributors from the full spectrum of creative fields, including industries such as web design, print design, graphic design, brand identity design, and digital art. We have had the pleasure of working with digital illustrators, web designers, web developers, 3D animation specialists, CGI/movie animators, print designers, book illustrators, and more.
We have iterated on, tweaked, and improved the website over 20 times.
We have grown our RSS subscribership from 0 to over 7,000.
We have consistently witnessed between 5-30% growth in site traffic every month.
We partnered up with MaxCDN to support the vast growth and server resource demand that our site is witnessing so that we can ensure that you are reliably able to access our content.
A Look Ahead
In 2011, we're setting out to achieve even more goals, and we hope that our loyal readers and amazing contributors come along for the ride. Design Instruct is here to stay and we're very excited about what's in store for this new year.
Just a glimpse into what we have planned for the coming months:
We will aim to foster even more community engagement and have a place for discussions between readers of Design Instruct and the design community.
Our tutorials will be even more in-depth and instructional, reflecting current trends and techniques in the design and digital art industry.
We will extend our range of topics to include additional creative fields, such as photography and user experience design.
We will feature the works of artists and designers and get into their minds about what it means to be a creative professional in today's world.
We will be introducing a reader-generated section on Design Instruct where readers will get a chance to submit and share their work and their thoughts with the entire community.
We will seek out and offer our readers and contributors more opportunities for creativity.
We will engage in the discourse and participate more intensely in the creative field.
We have a lot more in store, but you'll just have to stick around to see what they are.
Finally, we would like to thank all of our supporters and our readers for sticking with us. We cherish every comment you leave and your well wishes. We also must applaud the very talented contributors who have made Design Instruct a place known for its great tutorials and insightful contributions to the design community.
For a lot of you, 2011 might be a milestone of a year. It might be the year you graduate high school or college. You might get that job you've always wanted. You might decide to make a big career change. Or it could be just another year.
But, whatever kind of year you might have in 2011, know that your friends at Design Instruct are here to help you through it. Ask questions. Give answers. Share your knowledge!
– Isaac Gube, Co-Founder and Chief Editor