Lightroom Presets: High-Contrast Monotone
As most of you who are familiar with Lightroom would know, a preset isn't an instant, magical, amazing-photo maker. It is but a stepping stone. Presets are meant to save you from the task of having to make the same adjustments to a lot of different photos one by one.
When I first started using Lightroom to process and organize my photos, I noticed that I was making the same adjustments over and over again. Up the contrast here, lower the brightness there, etc. I thought that there had to be an easier way to apply all these same adjustments to a group of photos all at once. The answer: Presets.
The presets we have for you today in particular are for creating high contrast, extremely detailed, monotone effects in your photos photos. These presets are a great starting point for getting really amazing photos. Apply these presets as you see fit and make adjustments as necessary. Again, presets aren't magical. They merely make your work easier.
Preview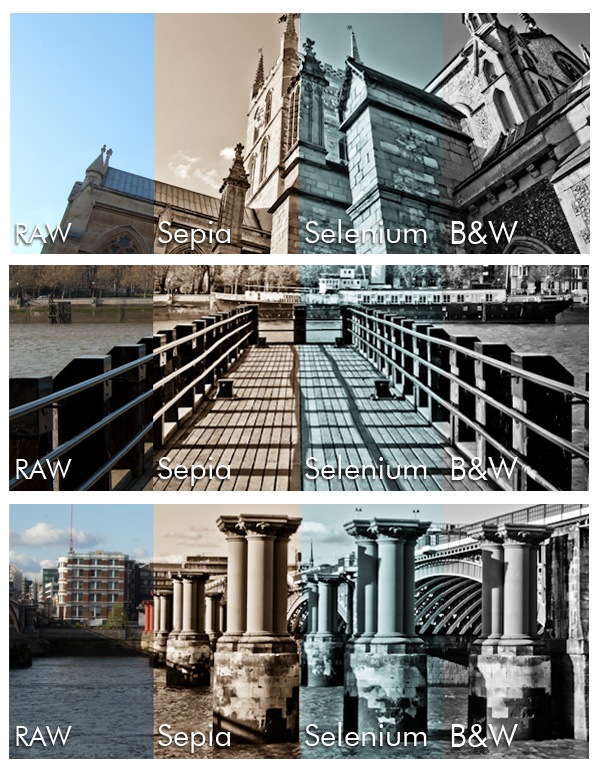 Details
File Format: .zip
Licensing: Free for commercial and personal projects under Freebie Files Usage Terms
Limitation of Use: Do not sell or Redistribute files
Download Presets
How to Use these Presets
In the "Develop" module of Lightroom, locate your Preset panel. (By default, it can be seen on the left side of your screen.)
Right-click on the "User Presets" in the Preset panel. A drop-down menu will appear.
To locate and install your desired preset, click "Import…"
Select the preset you want to install and click "Import."
Your downloaded preset should appear in your Presets panel under the "User Presets" folder. Enjoy.
**While we do provide these presets free for you to use in your projects both personal and commercial, we do ask that you do not redistribute our files without expressed permission from us, your friends at Design Instruct.