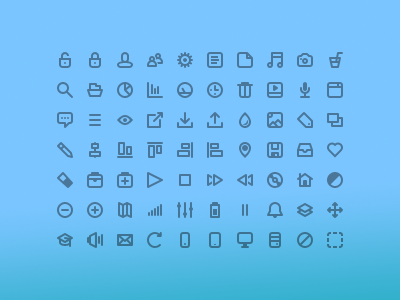 This set contains 70 simple line icons that are perfect for use in websites, web apps, and mobile apps.
The icons were handcrafted using Photoshop vector shapes so that each icon can be resized and modified with ease.
This icon set was designed exclusively for the Six Revisions community.
License: Public Domain
This freebie is free of any copyright restrictions under CC0 Public Domain Dedication. You can use, sell, modify, and distribute this freebie, all without asking permission.
Download
Related Content
Get posts by email
Be the first to know when we publish a new blog post!