Mailpin is hassle-free. There's no sign up. Just type up an email using your favorite email client, send it to Mailpin (p@mailp.in), and you're done.
Of course, your web page will be plain and simple, devoid of animated effects or jQuery sliders or anything like that, but it will do text formatting, images, and embedded media (like YouTube videos).
Getting Started
Let's see how easy it is to create a web page with Mailpin.
Let's pretend I'm having a garage sale and I want a simple informational web page with my contact info, street address, date of the event, etc. and perhaps some pictures of my wares.
So I fire up Gmail and get at it.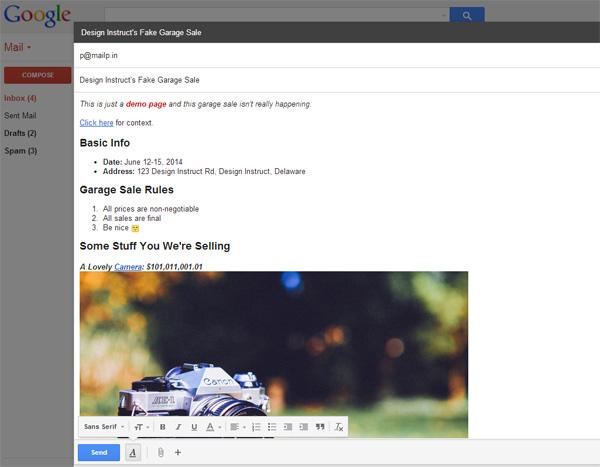 I hit Send. Then, in a few seconds, I get an email containing a link to my newly created Mailpin web page.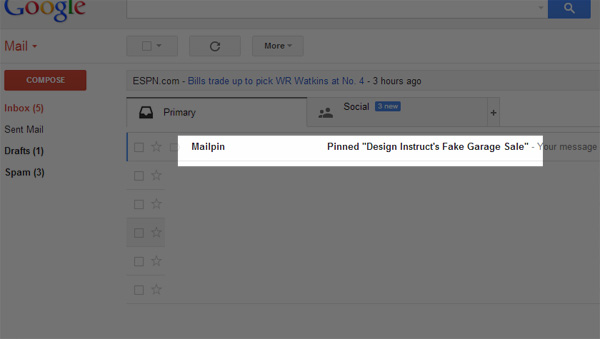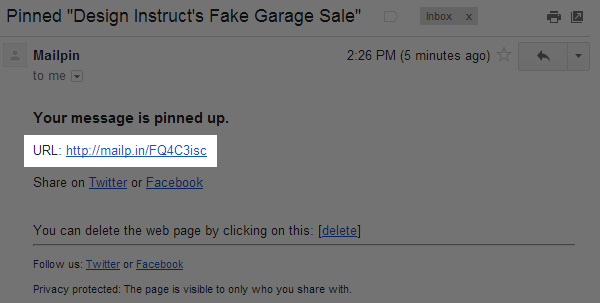 Outcome
You can visit the Mailpin page I created here:
Comparison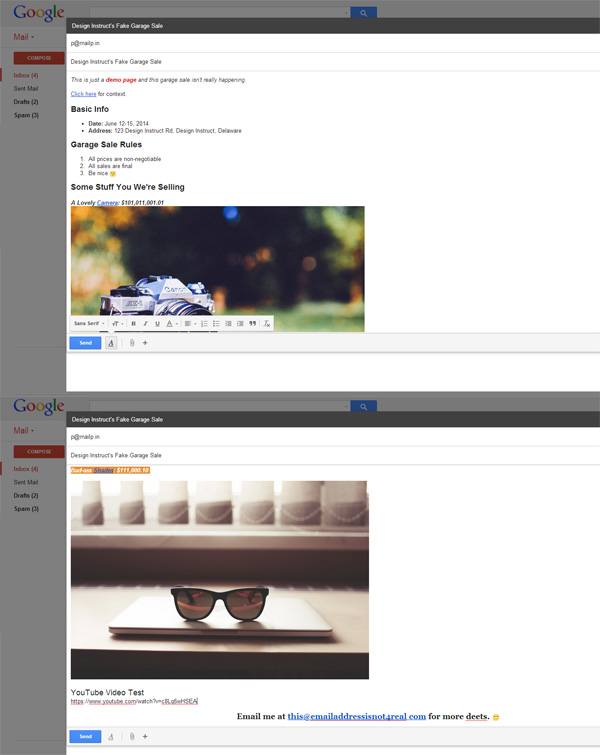 Gmail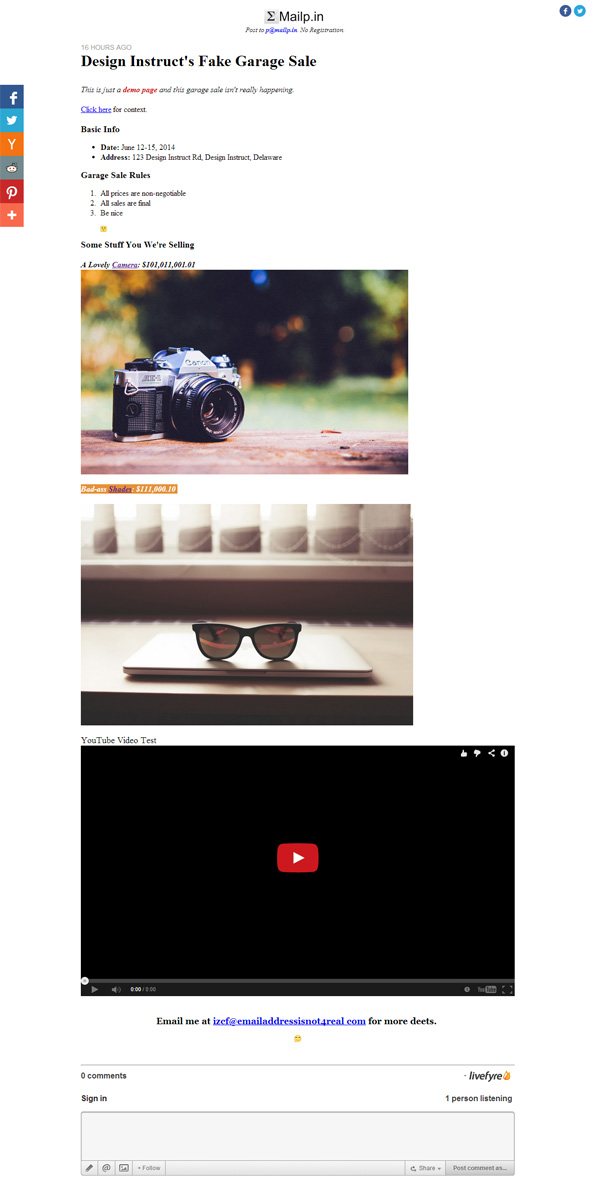 Mailpin
I used plenty of Gmail's formatting options for the sake of testing: font type, text size, background colors, hyperlinks (web address and email address), bulleted lists, and even Gmail's built-in emoticons.
Mailpin was able to interpret all of my formatting and convert them into HTML markup for my web page.
With one minor issue: It placed my emoticons in a newline 🙁
I also placed a random YouTube video URL at the end of my email and it automagically embedded the actual video.
Mailpin also gave the web page comments capabilities as well as social-media sharing functionality.
Good for One-Off Pages
One thing I do see posing as an issue for people is there's no way to edit an existing page. I wanted to edit some typos after I posted my page, but I wasn't able to.
So Mailpin is really for your one-off pages. You can delete the page by clicking on a link in the email Mailpin sends you, but you can't edit it. So make sure you save that email!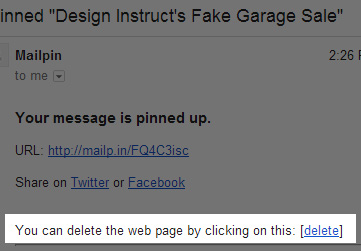 But it's still a new project, so maybe we'll see updating capabilities in the future; that is understandably going to be complex feature to develop for a service that doesn't authenticate the user.
One thing I don't like is the Mailpin logo being so prominent. The logo's position in the visual hierarchy makes it look like the web page was written by Mailpin. This can lead to confusion because of established web page layout conventions that Internet users are accustomed to. I think the Mailpin brand should be at the footer of the web page. I do see the reason behind this design decision though: At this early-stage, you want to develop brand-awareness as much as you can. I see that logo shifting to a less-prominent location as Mailpin matures.
All in all, Mailpin is as easy as it gets if you need a solution for publishing a simple informational page on the Web.