Make holiday search traffic work for you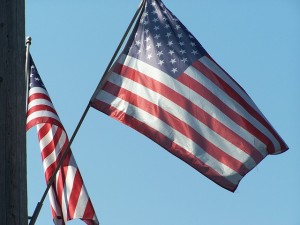 Are you taking advantage of holidays?
This past Memorial Day got me thinking about how one could do a better job at bringing in holiday search traffic.  For instance, tailoring content on your site for Halloween, Christmas, Valentines Day, Easter and so on could increase search engine traffic during those times.
To do so, one should take notes from blogger Darren Rowse.  In this post, he talks about anticipating the influx of readers during different holidays.  He suggests that, while you should write to please the search engines, you should also make your content valuable to those who loyally read your writing.  I couldn't agree more.
Memorial Day might not be a highly searched term online, but we do have another major holiday coming up soon – Independence Day.  Writing content for Fourth of July search traffic may take a little imagination, but it can definitely be done.  For instance, if I were writing a piece on this blog, I could perhaps write it about the top ten most patriotic web site designs.  All I would have to do is slip a few keywords in, such as "Independence Day" or "Fourth of July" or "4th of July" and write around them.  As an added bonus, the sites I link to might link back, and backlinks to your web site are never a bad thing.
Here's some homework for you – try writing a small sample piece about a holiday of your choice.  If you're a big turkey fan, do it about Thanksgiving.  If I were to write an example, I'd write it about how designing a web site is a lot like preparing a Thanksgiving turkey.  The approaches you can take are only limited by your imagination.