Marketing Yourself as a Designer is All About Making Stuff
But, this stuff — marketing ourselves and getting our name out there — is really important for business.
And while self-marketing efforts may sometimes seem like a waste of time — because we want to spend our days actually designing and making things — it's the difference between an unending flow, or a trickle, of design projects.
Throughout this article, we'll discuss a few approaches to creating things that can help build your swag in the design sphere, and maybe even get you a few clients along the way.
Build a Microsite
It's not common that a site promoting a for-profit product or service will be widely shared on social media networks. (Unless, of course, you're willing to offer a Groupon-esque discount to the masses, and put yourself out of business in the process.)
The kinds of sites that really go viral are most often those with compelling and creative content, especially if it strikes an emotional chord that in no way feels related to advertising or marketing.
That's difficult to achieve on a website that's trying to sell its visitors something, but quite simple with a quirky microsite.
Just take a look at this website: How Many People are in Space Right Now.
The concept of the website is pretty simple: You'll see the number of astronauts currently in space, and stats about how long they've been up there. There's even a downloadable widget so that space enthusiasts can stay up to date on any of their devices.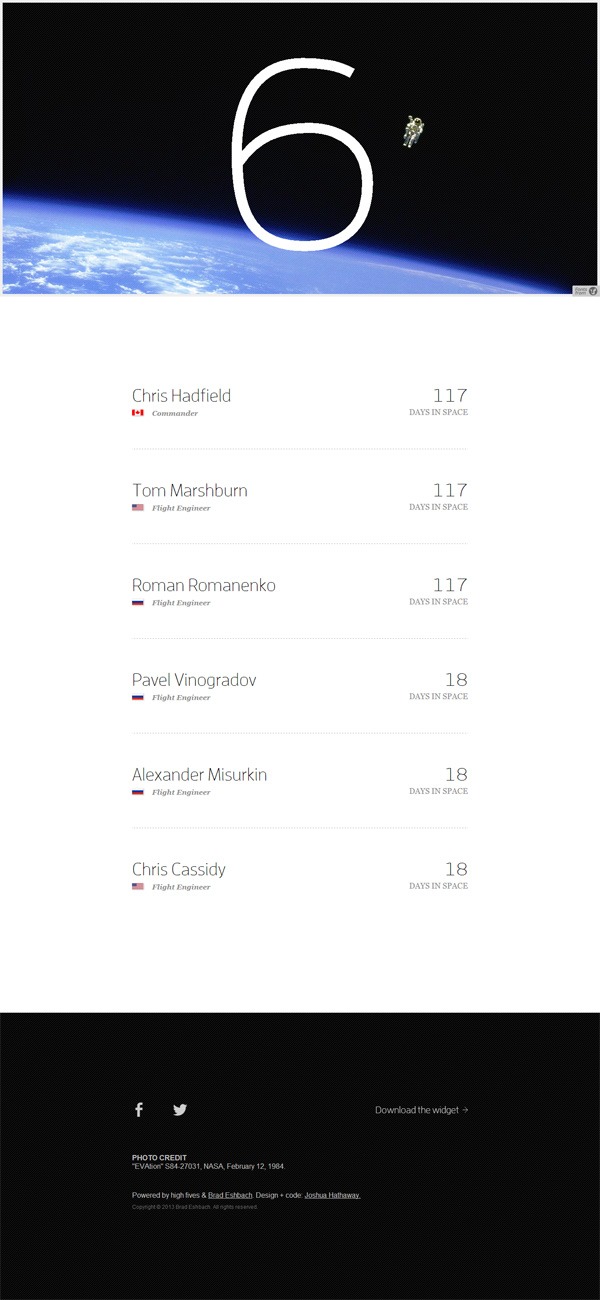 Another microsite, Dangers of Fracking, this one done by designer Linda Dong, seeks to educate the general public about something nasty currently happening all over the world.
Not only does the microsite contain useful information that will be new to a lot of people visiting the site, (and thus upping its chances of being shared on Twitter and Facebook), but it's also beautifully well-designed and shows off the talent of the designer.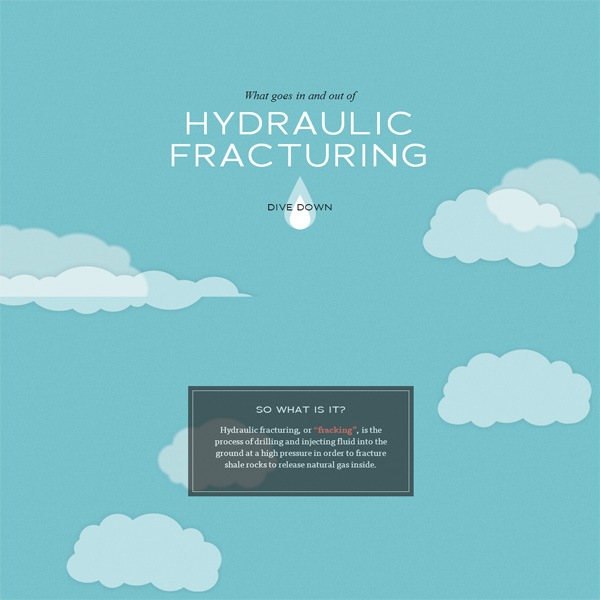 Why This is Effective Marketing
A niche site with an interesting, non-profit-driven topic is sure to be widely shared. It's simple, fun and easily enjoyed. That's good news for the designers listed at the bottom of the page, who are sure to get clicks from interested parties.
Your Turn
If you've got a subject which you're very passionate about, make a microsite about it to show the world not only your design capabilities, but your sense of creativity as well. You can use a front-end UI framework like Bootstrap to make it easier and quicker for you to produce. Also, read this excellent article on Webdesigner Depot called Designing Microsites: Factors To Consider to learn more about how to make good microsites.
Create a Free Online Tool
There are few methods quite as effective for getting your name out there as creating tools and web apps that your fellow designers can use.
Helpful tools don't have to be complicated or feature-packed. Just take a look at Colour Code, a joint project by web developer Tamino Martinius and web designer/developer Andreas Storm, which helps users find colors for design projects.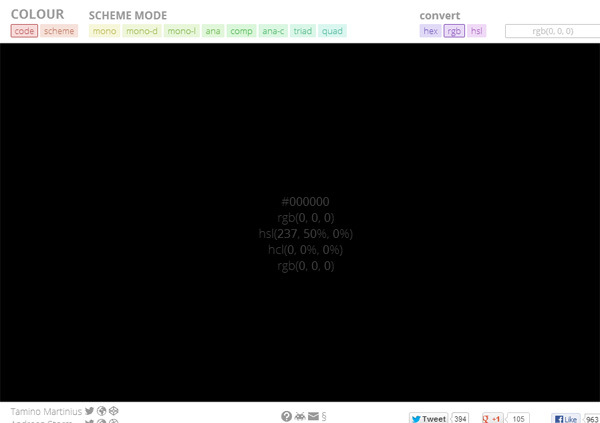 Another example is Gridwax, a bookmarklet that helps you with your web design layout's vertical spacing and offset, created by designer Kevin Altman.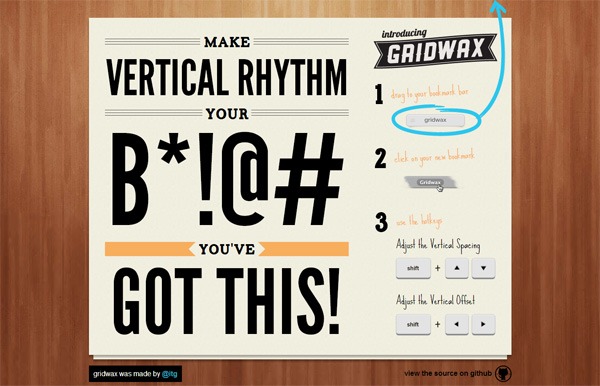 And lest you think tools and web apps need be serious, try playing with the game-like Ideator, which is ostensibly about branding, but mostly just a lot of fun.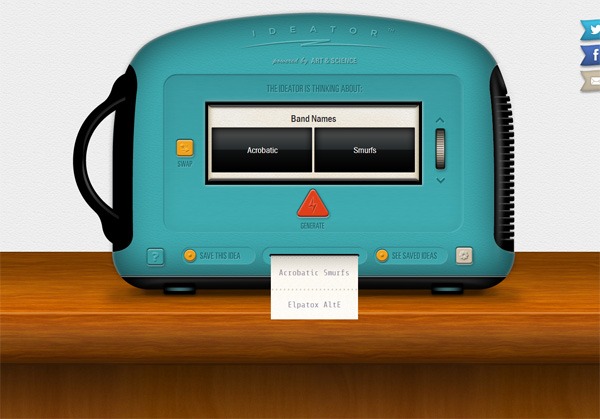 Examples of these free online tools, typically created as personal projects by web designers and developers, are plenty.
Why This is Effective Marketing
Take a look at the footer of free online tools you use. Typically, the names of the creators and their social media accounts will be found there. The more useful the tool, the more people will visit the site, and the more times people will click on those links.
Free online tools are social-media-friendly as well — they have the capability of reaching a lot of people through Twitter, Google+, Facebook, and so forth.
Your Turn
The next time you wish there was "an app for that," try making it yourself. Then tweet it to the masses. The worst that can happen is that you spend time practicing your craft and staying creatively fresh.
Create a Niche Blog
Blogging doesn't have to be all about news, journaling your activities, and sharing informative content (though these are great self-marketing strategies related to blogging).
To mix things up, why not take inspiration from Jessica Colaluca, the owner of Design Seeds, and devote yourself to a special niche blog?
Every day, Jessica chooses a color from the palette and features striking photographs that highlight the use of that color. She also suggests similar colors and provides a palette search tool, so the blog is both fun to visit and includes a useful tool.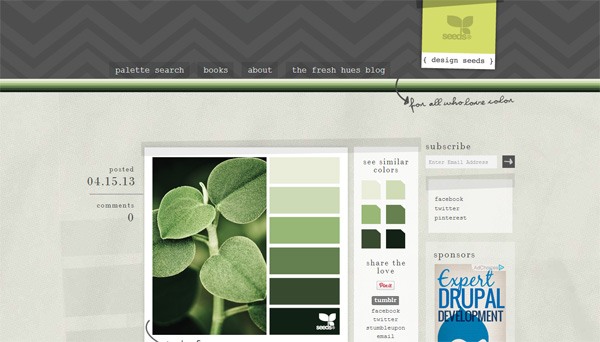 Why This is Effective Marketing
Beauty and usefulness are two key features of an inherently shareable site. What's more, you can tell from the look of Design Seeds that its content is just waiting to be pinned on Pinterest boards.
Your Turn
As you go about your daily design work, observe which designs/topics/work hold a deeper interest to you. Narrow your ideas down into something simple. Then launch your highly targeted niche blog.
Create Freebies
No matter how many free resources exist on the Web, we all have those moments where we stop what we're doing, scratch our heads and say, "I wish I could just download this," or "I wish there was an eBook for this."
The next time this happens to you, create your own, just like DesignModo did with this UI kit.
With this freebie, the design blog puts its money where its mouth is by providing all that a designer could need to create a flat UI style design.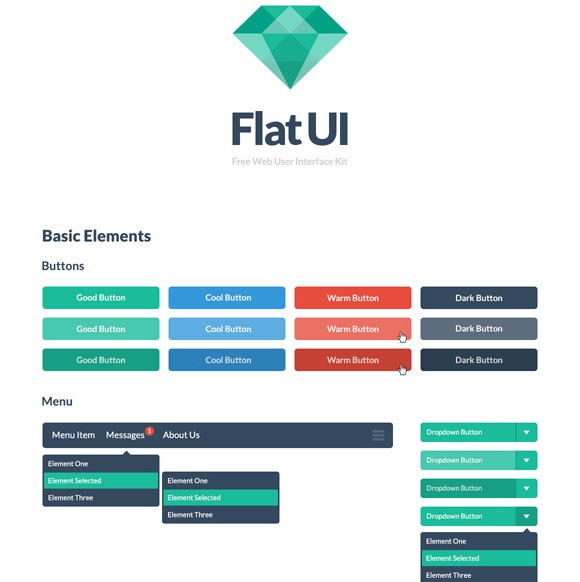 Why This is Effective Marketing
Again, it's that high degree of usefulness that will get your freebie shared on social media sites. And you can bet the folks of DesignModo didn't just pull this idea out of thin air: The tool likely comes from their own wishes as designers and from feedback from their site readers.
Your Turn
Create a useful downloadable resource, and then give it away for free. Mention your site and your name in the readme.txt file that typically accompanies freebies so that people using your freebie will know where it came from.
You could consider submitting it to bigger sites like Smashing Magazine (or here on Design Instruct) to see if they'll publish your freebie. In exchange, you typically get an author bio at the end of the post where you can mention your website and social network accounts.
Conclusion
Hey, I'm not saying that self-promotion has to become your favorite pastime. But, with a little creativity, it can be a project as rewarding as anything a client hands you. So go for it!