Mysterious Grunge Stains: Texture Pack
The Story behind the Textures
There's an old dilapidated building that I pass by regularly around where I live. I've always been curious as to why it wasn't being renovated or torn down. I mean, it's just there. No fence. Just some misspelled signs hanging on rusty nails that say, "No trespasing" or "Kip out", which naturally I ignored (because I don't know what "kip out" means).
One day, I had enough it; I decided that I needed to see what was inside the building.
With no regard for my safety or the cleanliness of my new sneakers, I decided to park the car and walk inside. To my astonishment, there were no broken crack pipes or homeless people inside. There was, however, a rather strong smell. I examined it further and noticed that the concrete was showing signs of water damage. Well, I'll let your imagination come to its own conclusion – but you and I know what the source of this smell came form.  As I looked down—fighting my gag reflex (and the urge to breathe) —I did what any normal human being would do when standing on a piece of concrete lovingly decorated by benevolent drunks who obviously have an appreciation for modern art: I took pictures.
Below, you will find some grungy textures that came out of this gag fest. You're welcome.
Preview
Click on the image you're interested in to see and download the full-scale image.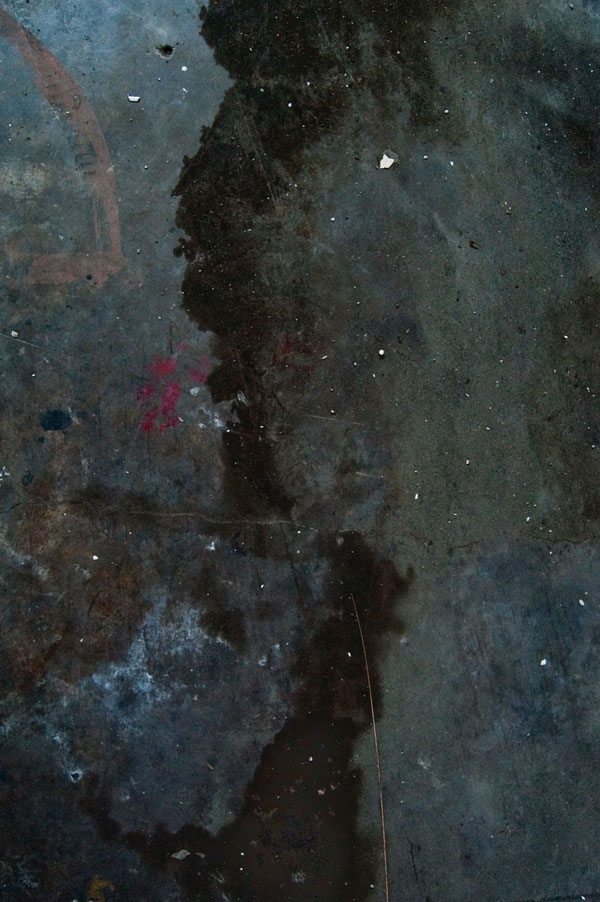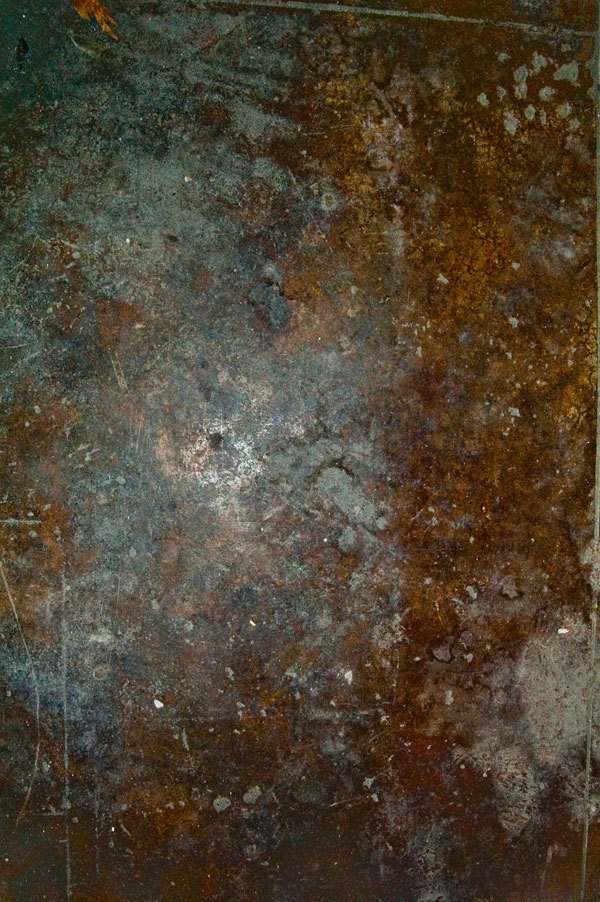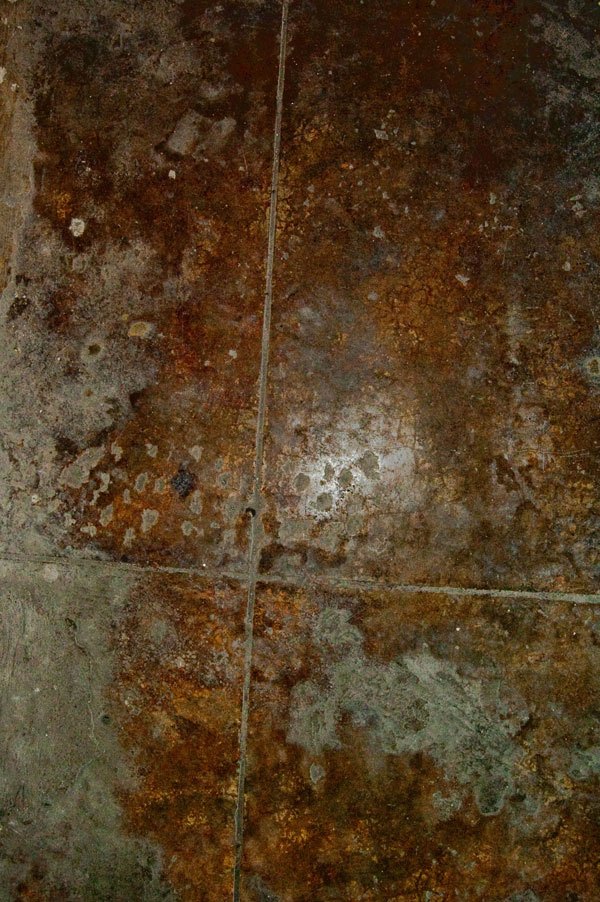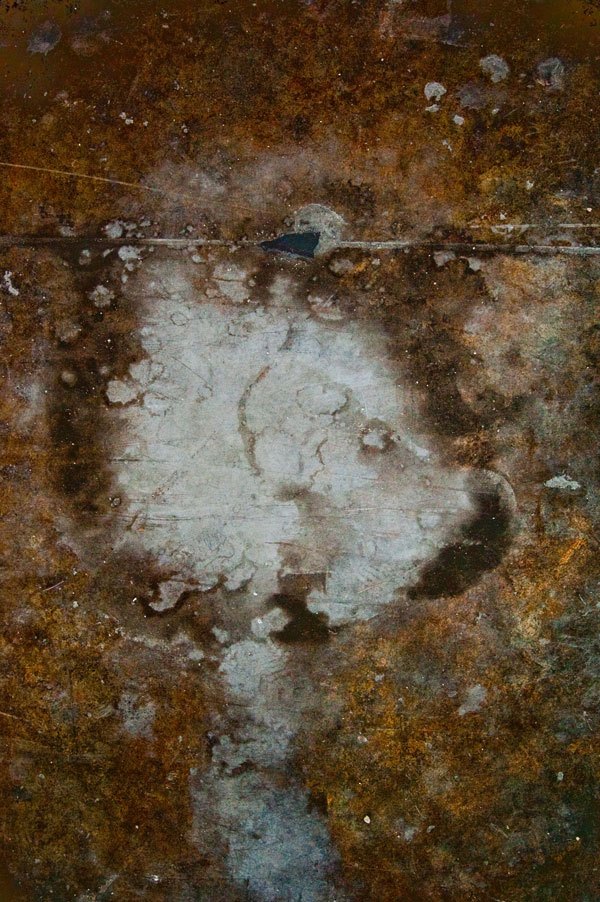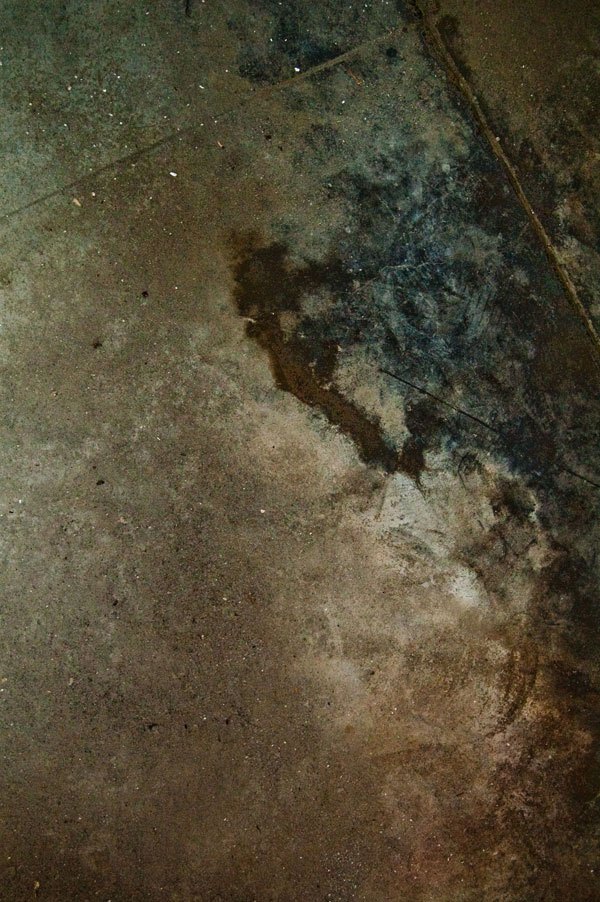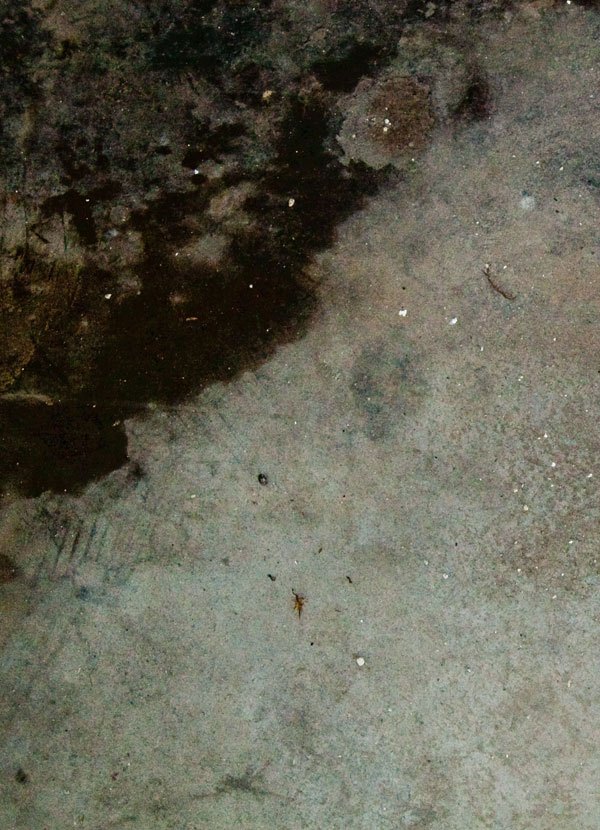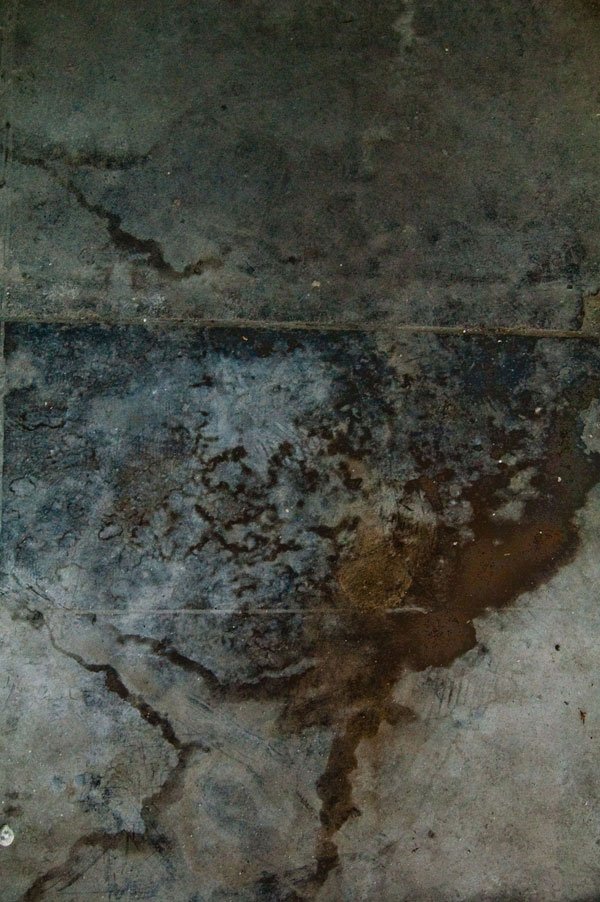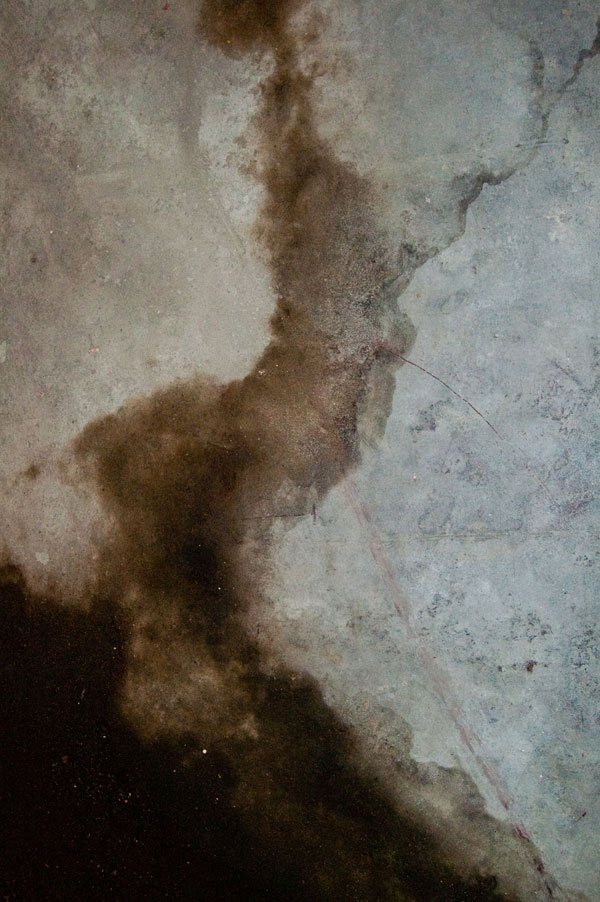 Download