For those of you who are unaware of GIMP, here is how the software describes itself:
GIMP is the GNU Image Manipulation Program. It is a freely distributed piece of software for such tasks as photo retouching, image composition and image authoring. It works on many operating systems, in many languages.
In this article, we'll take a look at GIMP.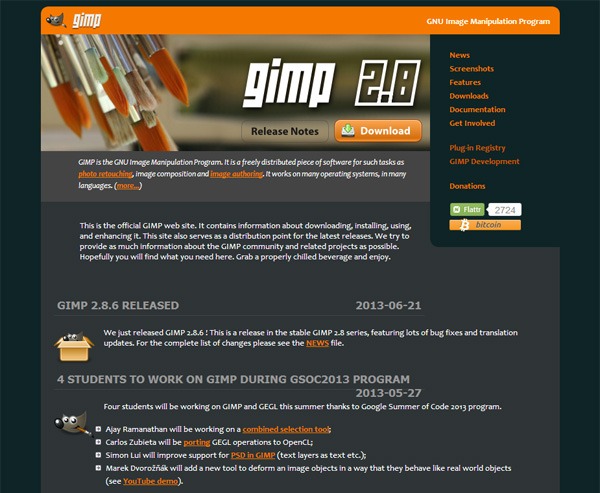 However, instead of reviewing the set of features and other information that you can easily find in the GIMP docs, my focus will be on the viability of GIMP and its potential usefulness for designers.
Why It's Unfair to Compare GIMP to Photoshop
Considering the fact that GIMP is the default image editor for many popular Linux distros, and Photoshop is not yet available for Linux users, GIMP is heralded by Linux users as their own version of Photoshop. This can be correct to a certain extent. I can relate with this sentiment. For example, when I'm talking about my Linux OS to a non-Linux user, and if he or she asks about Photoshop, my response is along the lines of "Nope, no Photoshop; I just use GIMP." But, at the end of the day, GIMP doesn't make itself a good Photoshop alternative just because I can't have Photoshop on my system. We cannot overlook the fact that Photoshop is, indeed, the industry-standard when it comes to image authoring and editing.
Photoshop has established itself as the most popular software in its league, and any image editor, no matter how good or bad, has to face a comparison with Photoshop at some stage in its life. Yet, Photoshop is a commercial venture: it is supposed to provide a plethora of features to its customers. And it does just that quite well!
GIMP, on the other hand, is free software with a community-centric model: it has users and aficionados, not clients and customers. Naturally, if we were to compare Photoshop and GIMP head to head, Photoshop will emerge as the bigger entity. Furthermore, comparing the features of one image authoring program to another is unfair in itself: a feature absent in Program A today might be added to it later on, whereas Program B's future updates may not live up to the expectations.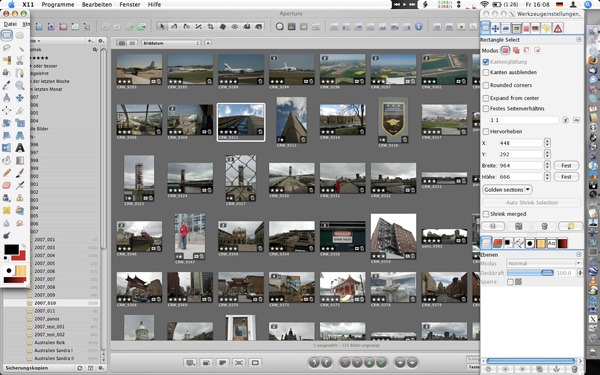 Major Differences Between GIMP and Photoshop
So, how do you introduce GIMP to a user who has, in all likelihood, relied entirely on Photoshop for his or her image editing needs? This is one question that surfaces often in Linux discussion forums. Being a Linux user and GIMP lover myself, I will try to compare Photoshop and GIMP to the best of my abilities. What exactly does GIMP have to offer when pitched against Photoshop?
The primary difference between GIMP and Photoshop is the price. GIMP is absolutely free and open source software. You are welcome to donate any amount to the GIMP project if you so desire, but you have the option to use it for free without paying a penny.
GIMP being free can be really helpful for an aspiring designer who wishes to hone his or her design skills, but currently does not capabilities of paying for Photoshop. Photoshop costs $642.58 on Amazon.com or $19.99/month through Adobe Creative Cloud at this time — prices not many new designers can easily shoulder. In terms of hardware requirements, such as RAM requirements and disk space consumed, GIMP needs less hardware resources than Photoshop.
Also, GIMP is cross-platform. You can use GIMP on Mac, Windows, as well as Linux. Photoshop, as of now, is not available for Linux users.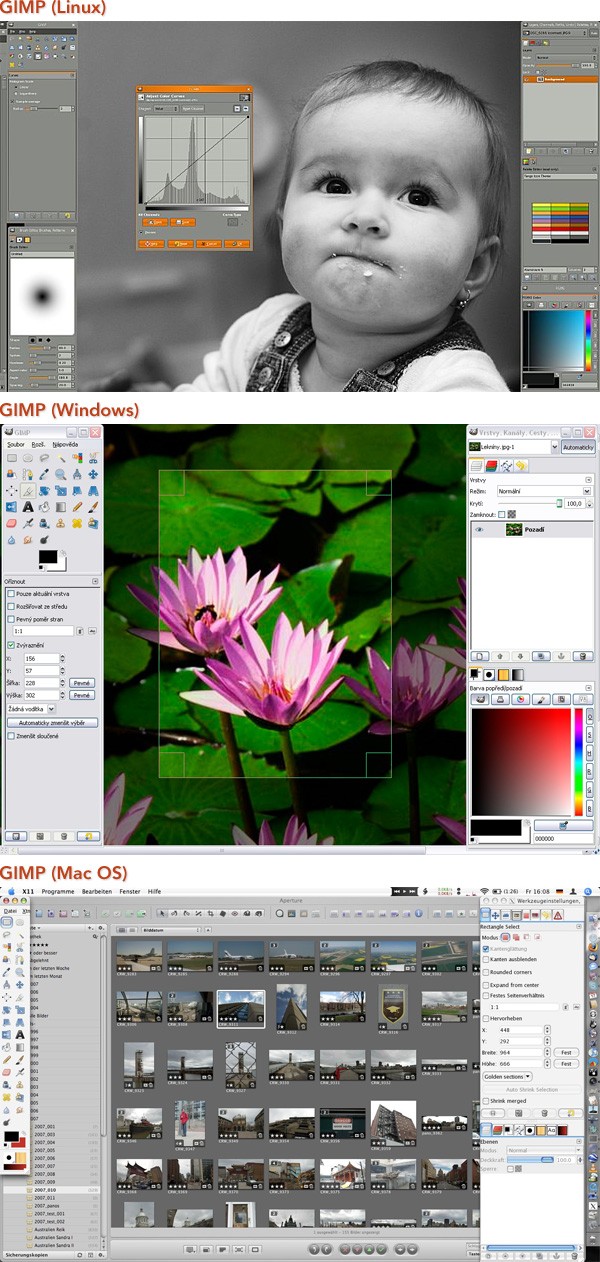 In terms of features, Photoshop clearly has way more features than GIMP. That said, GIMP also has a more than just decent set of features, and the community keeps producing one awesome plugin for GIMP after another.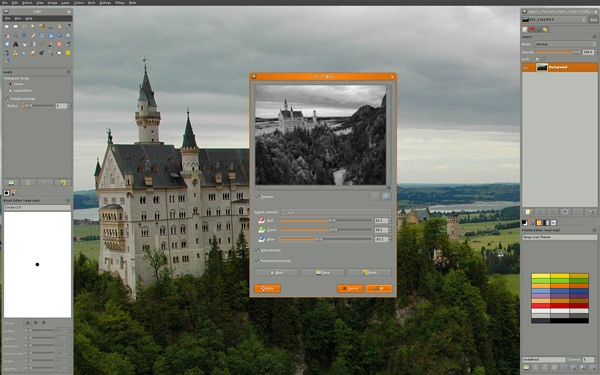 If all you need is a small subset of Photoshop features, you should consider moving to GIMP, simply because you might end up paying for Photoshop features that you will rarely, if at all, use. On the downside, GIMP is notorious for having a steep learning curve. I have not used Photoshop much, so I will not indulge into extravagant claims here, but yes, though I love GIMP, I must admit that I find its user interface to be confusing for a new user.
Make the Switch from GIMP to Photoshop Easier
If you are moving from Photoshop to GIMP, you can try GIMPshop.
It has the same functionality and features as GIMP, but uses a Photoshop-like user interface instead of the default GIMP interface (GIMPshop is not available for Linux, though).
GIMP vs. Photoshop: What's the Verdict?
Have you ever used GIMP? If so, what was your experience with it? Do you think it has the ability to compete with Photoshop?Have your say in the comments below!
WebFX Careers
Join our mission to provide industry-leading digital marketing services to businesses around the globe - all while building your personal knowledge and growing as an individual.