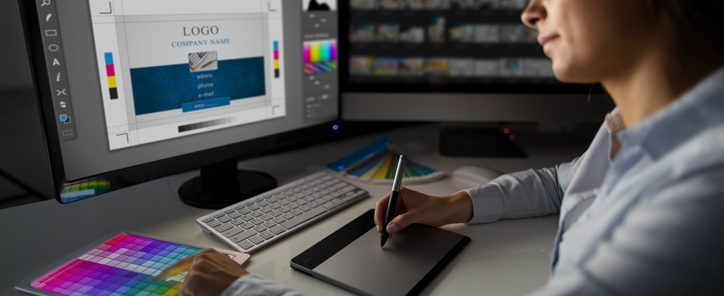 25 Things Designers Have Said About Design
The quotes we chose for this collection are from some of the most respected designers and artists to have ever designed. We chose quotes that we feel best represents each designer. We hope their insightful words inspire you to be better designers and artists yourselves.
Saul Bass
I want everything we do to be beautiful. I don't give a damn whether the client understands that that's worth anything, or that the client thinks it's worth anything, or whether it is worth anything. It's worth it to me. It's the way I want to live my life. I want to make beautiful things, even if nobody cares.
Some of Saul Bass' work.
Stefan Sagmeister
Having guts always works out for me.
Best known for his work here. 
Massimo Vignelli
Good design is a matter of discipline. It starts by looking at the problem and collecting all the available information about it. If you understand the problem, you have the solution. It's really more about logic than imagination.
Possibly Massimo's most recognizable piece is this. He's done much more.
David Carson
You have to utilize who you are in your work. Nobody else can do that: nobody else can pull from your background, from your parents, your upbringing, your whole life experience.
An example of David Carson's work.
Charles Eames
To whom does design address itself: to the greatest number, to the specialist of an enlightened matter, to a privileged social class? Design addresses itself to the need.
Ray Eames
What works good is better than what looks good because what works good lasts.
One of Charles and Ray Eames' most iconic designs is this (one of many iconic designs).
Alvin Lustig
The words graphic designer, architect, or industrial designer stick in my throat, giving me a sense of limitation, of specialization within the specialty, of a relationship to society and form itself that is unsatisfactory and incomplete. This inadequate set of terms to describe an active life reveals only partially the still undefined nature of the designer.
You may have seen his work.
Paul Rand
I haven't changed my mind about modernism from the first day I ever did it… It means integrity; it means honesty; it means the absence of sentimentality and the absence of nostalgia; it means simplicity; it means clarity. That's what modernism means to me.
One of the most influential designers of the last 100 years.
Jony Ive
Simplicity is not the absence of clutter, that's a consequence of simplicity. Simplicity is somehow essentially describing the purpose and place of an object and product. The absence of clutter is just a clutter-free product. That's not simple.
You may have seen his work.
Marc Newson
People kind of tend to mystify design and architecture by suggesting you need to train.
His work here.
Dieter Rams
Design should not dominate things, should not dominate people. It should help people. That's its role.
You may know these 10 principles.
Bob Gill
No matter how many times your amazing, absolutely brilliant work is rejected by the client, for whatever dopey, arbitrary reason, there is often another amazing, absolutely brilliant solution possible.

Sometimes it's even better.
Learn more about Bob Gill work here.
Abram Games
Maximum meaning, minimum means.
His work.
Milton Glaser
The real issue is not talent as an independent element, but talent in relationship to will, desire, and persistence. Talent without these things vanishes and even modest talent with those characteristics grows.
We heart his work.
Paula Scher
Another thing they don't teach you in design school is what you get paid for… Mostly, designers get paid to negotiate the difficult terrain of individual egos, expectations, tastes, and aspirations of various individuals in an organization or corporation, against business needs, and constraints of the marketplace… Getting a large, diverse group of people to agree on a single new methodology for all of their corporate communications means the designer has to be a strategist, psychiatrist, diplomat, showman, and even a Svengali. The complicated process isworth money. That's what clients pay for.
More of Paula Scher here.
Herb Lubalin
Typography can be as exciting as illustration and photography. Sometimes you sacrifice legibility to increase impact.
Herb's work.
Wolfgang Weingart
What's the use of being legible, when nothing inspires you to take notice of it?
Learn more about Wolfgang Weingart.
Ivan Chermayeff
Sometimes there is simply no need to be clever or original.
More of Ivan's work here.
Susan Kare
You can set out to make a painting, but you can't set out to make a great painting," she said. "If you look at that blank canvas and say, 'Now I'm going to create a masterpiece'—that's just foolhardy. You just have to make the best painting you can, and if you're lucky, people will get the message.
You'll know her work.
Jan Tischold
White space is to be regarded as an active element, not a passive background.
He influenced you whether you knew it or not.
Emil Ruder
They work now with computers for building buildings and books, but not ever with new ideas.
Learn more about Emil Ruder.
Philippe Starck
We have to replace beauty, which is a cultural concept with goodness, which is a humanist concept.
A truly forward thinking designer.
Josef Müller-Brockmann
The grid system is an aid, not a guarantee. It permits a number of possible uses and each designer can look for a solution appropriate to his personal style. But one must learn how to use the grid; it is an art that requires practice.
Swiss design at its best.
Michael Bierut
Not everything is design. But design is about everything. So do yourself a favor: be ready for anything.
Learn about Michael Bierut.
Tibor Kalman
I am interested in imperfections, quirkiness, insanity, unpredictability. That's what we really pay attention to anyway. We don't talk about planes flying; we talk about them crashing.
A unique graphic designer.