Niice is one such site. It's a tastefully curated showcase of visual inspiration sourced from all over the Web.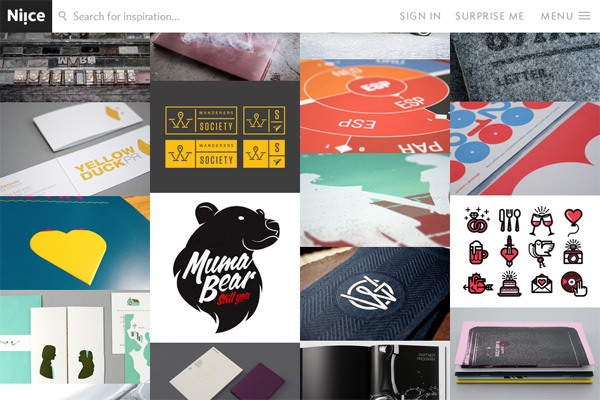 Unlike similar sites, what makes Niice stand out is it gets right to the point — no fluff, no junk, no clutter — just genuinely beautiful designs.
The front page of the site is endless; it employs an infinite-scrolling layout that makes viewing a lot of images a quick and easy affair. Just scroll down the page and it'll load up more designs.
The search feature is really great too (Niice is really a search engine, not a design gallery). If you're looking for a specific type of design, such as business card designs or wedding invitations, the site does an excellent job of promptly locating them for you. For example, I searched the term "typography" and was instantly shown — at least it seemed like it — a vast quantity of designs pertaining to the term.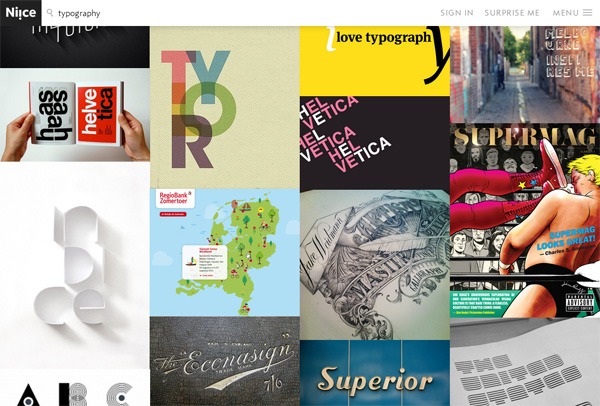 This site is definitely worth a bookmark and regular visits.