It takes plenty of resources to bring you articles about design and development free of charge. Without our sponsors, we wouldn't be able to bring you top-notch content that you can enjoy, discuss, and learn from.
Thankfully, we're able to do all of this with the help of our sponsors who support our community — companies that also create amazing products and provide excellent services to web professionals.
We'd like to thank our sponsors and talk a little bit about what they do.
As readers, you can support Six Revisions by checking them out and seeing if they have products and services that you can use and purchase.
Site5 Web Hosting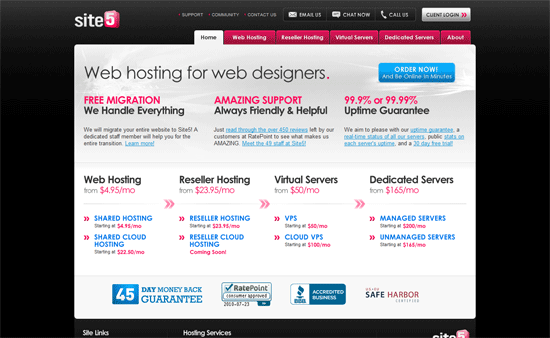 Site5 is a web hosting provider catering to the needs of web designers. If you are on another web host and would like to move to Site5, they offer a free website migration service.
FreshBooks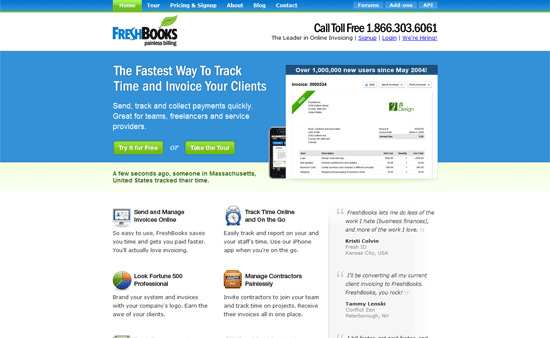 FreshBooks is a web-based application for sending, managing, and tracking your invoices. It has a wonderful interface that makes it a cinch to produce invoices that you send to your clients. They have over 1 million users and were able to conduct $1 billion woorth of transactions in just 4 months — a testament to the excellence of the app.
Wistia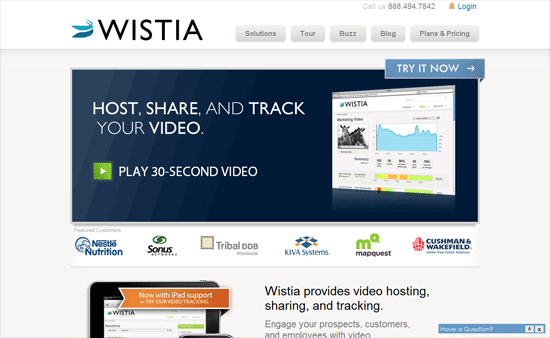 Wistia is a business-grade video hosting, sharing, and tracking service. For developers, they provide an API for working with their hosted videos. Some companies that use Wistia include Nestlé, Map Quest, and Bostley.
Stackable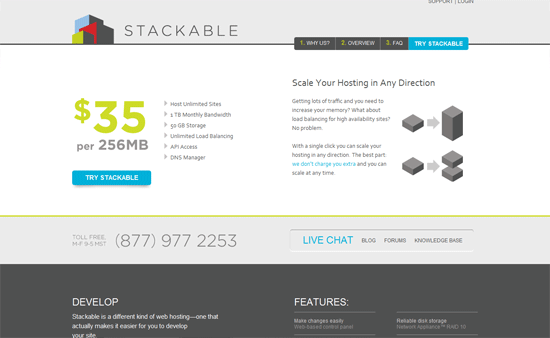 Stackable is a VPS provider aimed at web application developers. Stackable can be your development and staging server to test new features before deployment, or it can be your production server.
MailChimp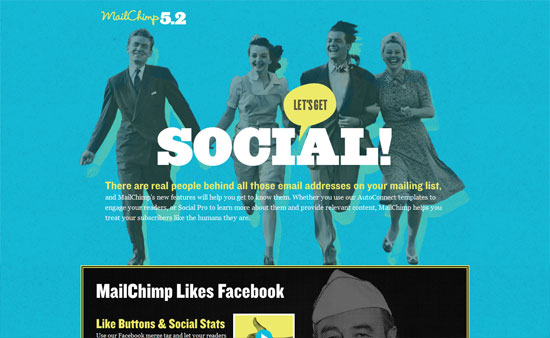 MailChimp is an app for dealing with email marketing campaigns. Used by over 400,000 people, the application is loaded with useful features such as social media integration, a slick backend for managing your email campaigns, and even mobile apps for when you're on the go.
Bigstock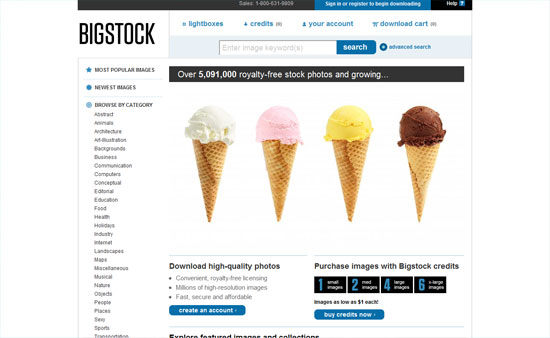 Bigstock is a marketplace for stock images. Started in 2004, they quickly grew to become one of the Web's biggest stock photo sites. Bigstock has over 5 million royalty-free photos organized in categories.
KISSinsights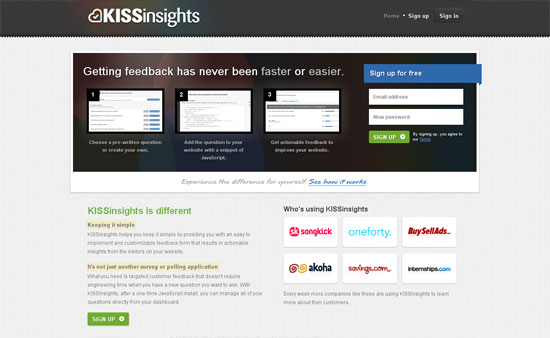 With KISSinsights, you can build slick feedback forms to integrate within your web products. KISSinsights differs from other polling apps out there in that it is focused on gathering actionable insights from your customers. Integration is easy and is a simple matter of including a JavaScript in your site template. The tool is being utilized in sites such as BuySellAds.com and Savings.com.
Verio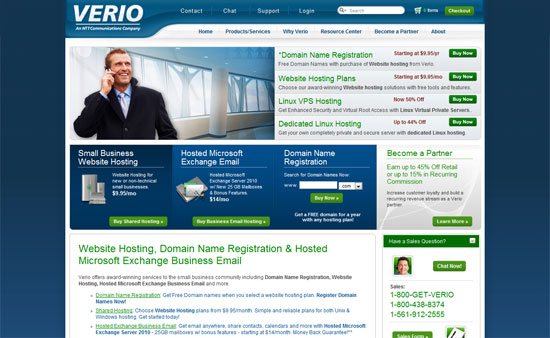 Used by over 250,000 companies in 146 countries, Verio is one of the largest web hosting providers. They were named the Best Hosting Company of 2008 by HostingReviews.com.
Shutterstock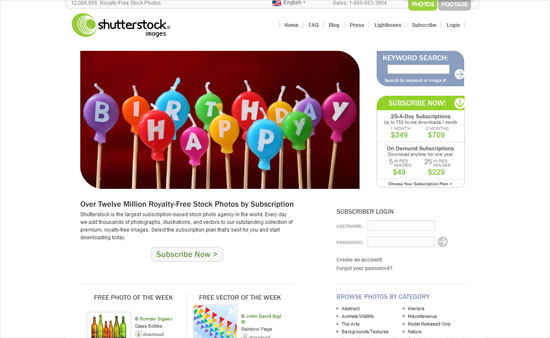 Shutterstock has over 12 million royalty-free photos. Shutterstock has over 240,000 photographers contributing stock photos to its marketplace. The site adds nearly 80,000 new photos per week.
Top 25 Web Hosts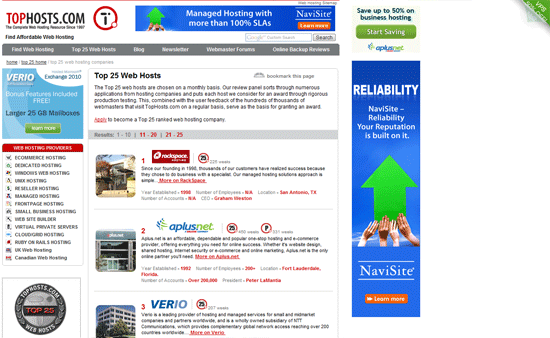 TopHosts.com is a complete web hosting resource, providing site owners with information and tools about the hosting industry. The site was founded in 1997.
Remote Tiger, Inc.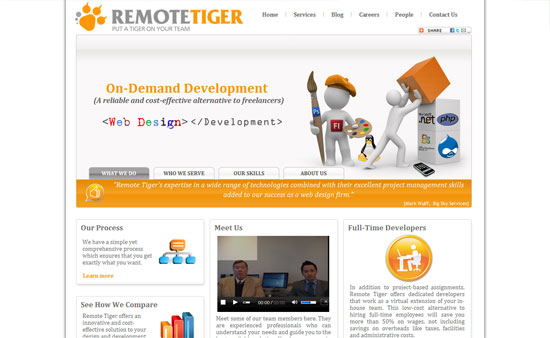 Remote Tiger, Inc. is a creative agency offering several services including web design, web application development, mobile application development, and more. They cater to over 200 clients worldwide. They have headquarters in Washington, D.C. and 65 developers at hand.
SiteGrinder 3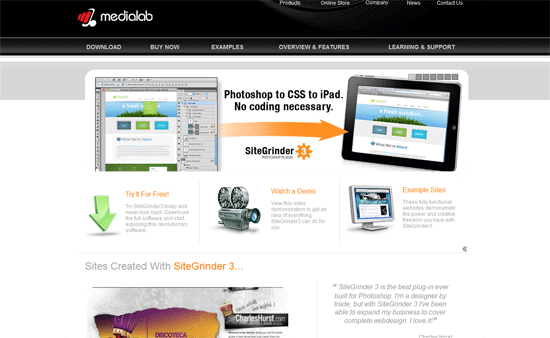 SiteGrinder 3 is a website development platform plugin for Photoshop. For web designers that have difficultly in coding and deploying websites, SiteGrinder 3 is a tool you may want to check out.
PSD to HTML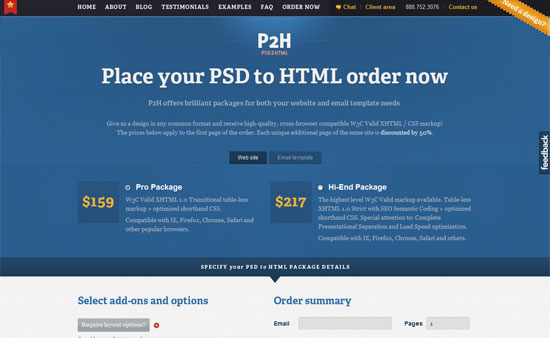 PSD to HTML offers PSD to HTML conversions for web designers wanting to have someone else deal with all the coding of their designs.
Formstack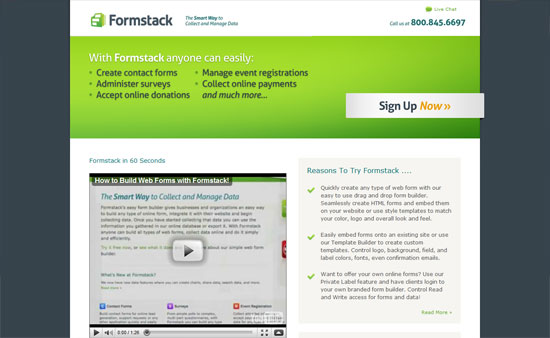 Formstack is a hosted web form app for developing contact forms, surveys and more. What's great about Formstack is that they have integrated solutions for accepting online payments.. They have a slick form builder that can get you up and running in minutes.
ThemeForest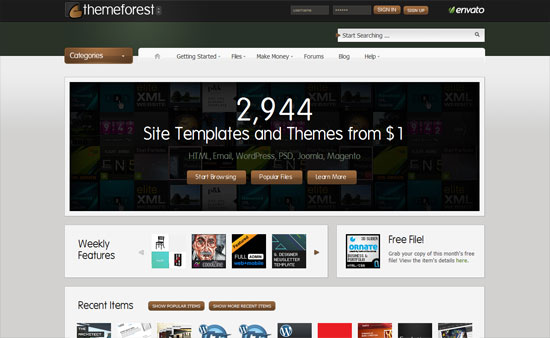 ThemeForest is a leading marketplace for site templates and CMS themes. They offer close to 3,000 site templates and themes.
Site24x7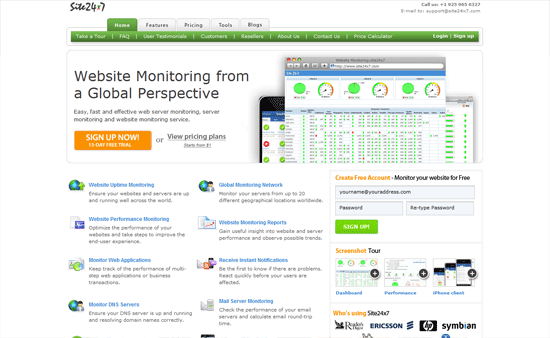 Site24x7 is an app for monitoring your website and web servers. It logs, records and watches out for website uptime issues, website performance issues, DNS records and much more.
WORKetc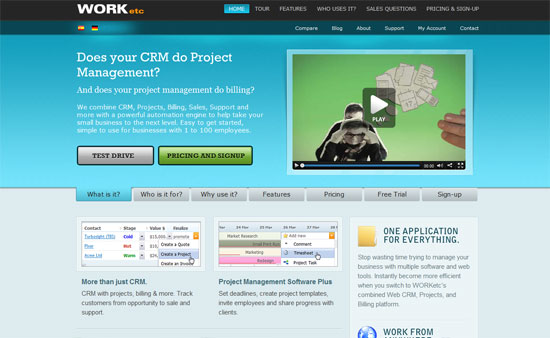 Worketc is an all-in-one app solution for project-based work. It's a customer relationship management (CRM) system, it can handle your billings, sales, support, and can manage your project and timelines.
eConnect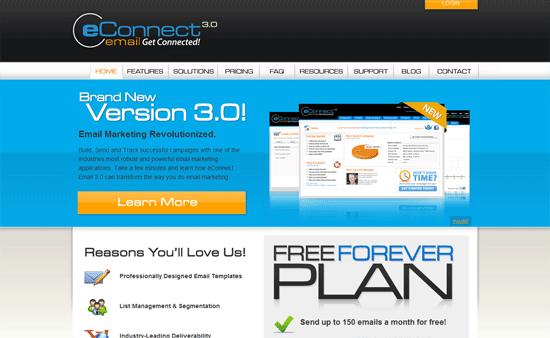 eConnect is a web-based application for creating, managing and sending email campaigns. It has features such as reporting and analytics, the ability to create subscription web forms, and an API for making your own tools and apps.