When we use social media tools, whether it be updating our status or checking-in to a location, the last thing we ever think about is the repercussions of our actions on social networks. Little do you know that you're divulging information that could impact your business life a lot more than you think. Disclaimer: What I discuss in this article was merely an experiment and I hope that no one employs these tactics with malicious intentions.
This is a story about the dangers of exposing too much information on social networks.
The Story
It all began a few months back. My business partner and our developers had just finished creating a large social media campaign for a big international brand and we were shocked at some of the information people were making in a public forum.
We all sat down and had a giggle at some of the things people had exposed (thankfully, no body parts). It had then occurred to me that some of these people could most likely be geolocated, so that not only would we know who they were, but also figure out where they hung out and what they were up to.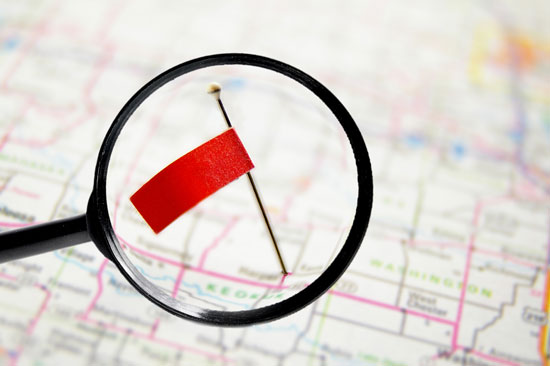 I thought to myself, "I wonder if we can figure out what our competition is up to?" making the leap towards applying the idea of using social media tools to carrying out corporate espionage.
What We Were Able to Obtain
The goal of our experiment was to see what our competition was doing, what clients they were talking to, and what potential deals were occurring — and if we can get all of this through publicly available information — namely, via social media.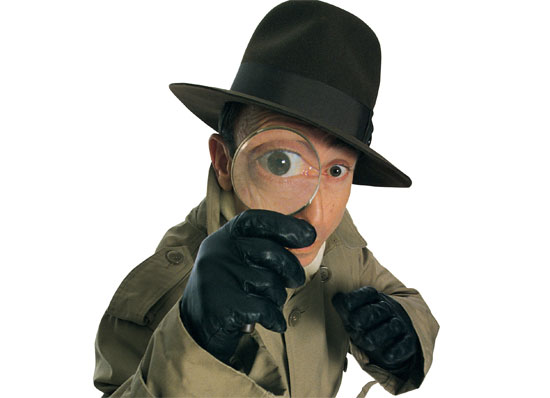 To protect the identity of the organization we conducted the experiment on, we shall call them "Company XYZ." We were able to easily determine:
Their potential clients
Their current roster clients
Who their key staff/personnel were
In our perspective (I'm sure others will agree), all of the above are key factors — that if shared with the competition — could adversely affect a business.
Corporate Espionage: Our Spy Kit
The following are the steps we took during the experiment.
1. Google and LinkedIn
We conducted a Google search for "Company XYZ" and looked for them on LinkedIn, a social networking site for professionals.

This step was to get preliminary basic information about the company.
2. Blogs, Facebook and Twitter
We then looked for key personnel information: the names of key staff members, their blogs, and Facebook profile or Twitter information.

Once that information was found, we added those key personnel to social media outlets (Facebook, Twitter, etc.) using a private account that we had created. To quickly recap, here's what we now have:
Their names
Email addresses
Twitter activity
In some occasions, we were able to add them to Facebook as a friend!
3. Geolocation Through FourSquare and Gowalla
Here's where it gets interesting. Now that we have their email and contact information, we added them to FourSquare and Gowalla, which are location-based social web services, and in some occasions, our effort was minimized because some used Twitter with geolocation enabled.
For Company XYZ, we monitored their check-in activity and matched it up with their Twitter and Facebook updates.
Our findings were shocking! We were able to figure out which clients they were talking to, who their current clients were, where their key personnel hung out, and so forth. Mind you, we don't know the details of the conversations in these client meetings.
However, it would be quite easy to figure out just by calling up the client company and confirming our hunch — and in turn, possibly disrupting current negotiations if a contract was not already signed. We could have easily contacted their prospective client's marketing department, and then put in a last-minute proposal to undercut Company XYZ and potentially land the contract ourselves. Obviously, we didn't take this approach; it's not ethical, professional, nor how our company operates.
But don't be mistaken: there are many who would take advantage of opportunities such as this.
A Tighter Leash on Social Media
This example shows that there's a great need for social media policies within organizations. People have gotten into the habit of not only freely exposing personal activities, but also work-related information; all of which are easy to reverse engineer to figure out what they're up to. For start-ups and established companies in the digital and mobile realm, privacy is of the utmost importance — especially when new deals are being created and worked on.
Internally, at Majestic Media (where I work), we don't permit our staff to check-in to client (or potential client) locations. Nor are we allowed to discuss potential prospects on Facebook or Twitter. This is what we say: "After the client signs on the dotted line, feel free to pat yourself on the back and tweet away!
But don't ever talk about potential contracts nor check-in to client locations as this information can negatively impact our business." We encourage other organizations to employ social media policies. Create a formal document to be distributed to your employees that discusses not only the danger of distributing too much information via social media platforms, but also how it can adversely affect the company's day-to-day operations.
Related Content
Make the Most Out of Social Media
About the Author
You can contact him via LinkedIn, Facebook, or through email.
WebFX Careers
Join our mission to provide industry-leading digital marketing services to businesses around the globe - all while building your personal knowledge and growing as an individual.