When on Vacation, Take a Sketchbook with You
It might seem odd to those not working in the creative industry that sketching and doodling is, in fact, a productive task. I compare it to golfing on the weekends with colleagues from work. It's leisurely and fun, but you can bet that real business is being done on those greens. It might not be the final product yet, but all great ideas start somewhere. For some, it's on a golf course. For others, it can start in a sketchbook.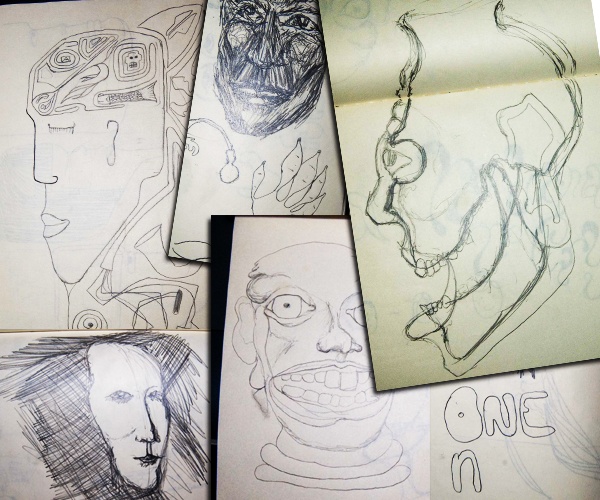 That's why when you find yourself in an island getaway and your mind starts to slip into idleness, why not whip out that sketchbook and pencil and work on some ideas?
Take advantage of the change in scenery to add to your visual vocabulary and work on new ideas. It may seem like you're working while on vacation, but let's face it, sketching is fun! Moreover, when you get back from vacation, you'll have some new ideas to work on right away.
Pursue Different Types of Media
If you work in print, try getting on a web project. If you design mainly for the web, try your hand at silk-screening some t-shirts.
The point is if you've got some downtime from your normal duties, diversify your creative outputs and see where it takes you.
Stepping outside of your comfort zone can really add to your creative arsenal. It allows you to experiment with your skills and see which skills are transferable between different media. It additionally lets you see where you can improve. At the very least, you'll learn something about the way you work.
Self-Initiated Work
I've said it before, and I'll say it again: Working on personal projects can be very beneficial to the work you do for clients, not to mention it's good for your portfolio.
During the summer months when business dies down a little bit, tackle that project you've always wanted to do. Shoot a music video, paint a masterpiece, put your work in a gallery, or publish a book
The point is to do something that gets you excited. Remind yourself that you entered the creative field because you're good at it and that you like what you do. Not only do personal projects give you a good ego boost, they also give you opportunities to hone your skills, diversify your portfolio, and gain new experiences — all of which will be a plus when business picks up again.
Bring a Camera
When you're feeling creatively stale over the summer, try photography. The best part about photography is that the camera is a tool that many people will have easy access to (i.e. cellphones, disposable cameras, even homemade pinhole cameras).
Don't be too concerned with perfect exposures and megapixels. What's important is what your camera allows you to see through the lens.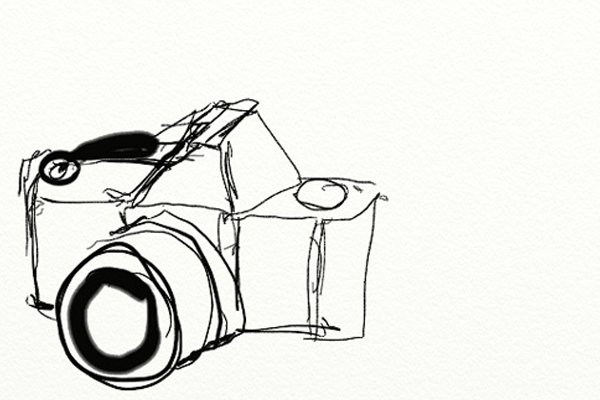 Taking pictures is good exercise for keeping your creative juices flowing because it forces you to look at your surroundings a little differently. You would be surprised what everyday items will reveal just by changing your viewpoint with your camera. Try zooming in and zooming out. Try taking pictures at awkward angles. Suddenly, through your camera, the world around you can show you parts of itself you wouldn't normally see.
Learn a New Skill
Don't know any Flash? Always been curious about 3D-modelling software? Now is the chance to give your skills a boost by learning what you've always wanted to learn, but never had the time to.
The summer months are a perfect time to take classes or — if you're up to the challenge — teach yourself some new skills. Take an illustration class, photography, get Adobe certified, or learn HTML. This will not only give you a new skill, but also makes you a better and more marketable designer because of the new experiences you're most likely to gain.
Collaborate with Someone
As you read this, you'll notice the theme of this article is to gain new experiences. What better way to do that than to work with colleagues on a project? You can learn from each other and challenge each other to be better artists and designers.
The project could just be for fun, or it can be something you're all truly passionate about. The key is to let your creative guard down and work with someone in an environment of mutual respect. By the end of your project, you'll come out with a better understanding of your own work and have new experiences to inspire your creativity.
Write Blogs, Tutorials and Guest Posts
This might seem self-serving for me to put this on the list, but from personal experience, I've learned that teaching what you know is like learning something a second time. More often, having to explain and walk someone through what has made you successful so far will force you to polish and refine your own skills. You might discover new methods for achieving your style or you might even discover new techniques altogether. If you're interested in writing for us, let us know.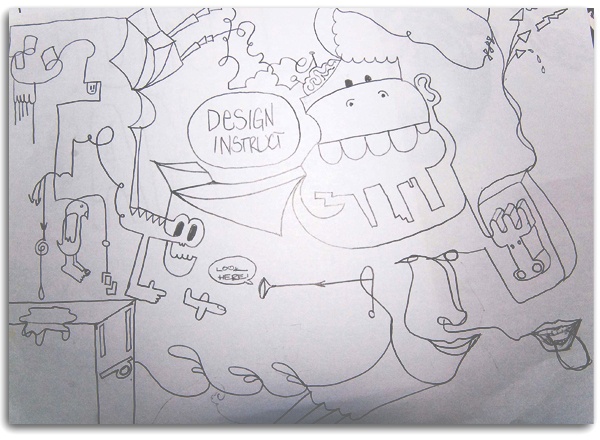 Some Parting Words
The more I work on Design Instruct, the more I learn about what is required to be a good designer and creative. You have to be "on" all the time. It has been my experience that creativity isn't something you're just born with and that either you have it or you don't.
Everyone is creative to some degree. What differs between people is the amount that creativity is nurtured. Good creative work is the product of continually seeking out new opportunities to be inspired, to learn, and to explore the world.
A good designer lives his job. It's not enough to know the software or to know the fundamentals (although definitely a plus). He also has to take his own unique experiences and put it into his work. That's why during these summer months, even if you go on vacation, it doesn't mean that your creativity should take a back seat. Use these summer months as an opportunity to nurture your creativity.
What other ways can we keep our creativity fresh? Add your tips in the comments.