Stock: It's What You Do With It That Counts
Our current visual landscape is unrecognizable from that in which the stock giants prospered. It is heavily populated by smartphone photographers and the glittering treasure trove of images they produce. Stock libraries, forced to adapt in the face of this deluge of imagery, have been simplifying complex licensing deals and streamlining their offerings to compete at this newly defined landscape.
Among the 'cool' design fraternity, stock can be a dirty word these days. It conjures up images of businessmen on roller skates or the planet earth cradled in cupped hands.
To see how traditional stock has become an object of ridicule in recent years, you only need to glance at the many blogs set up exclusively to mock it. On Weird Stock and WTF Stock Photos a hotdog with a phallic piercing generates likes and LOLs, while a baby in full business suit sits at a miniature office cubicle. The bizarre end of the stock spectrum lurks on these blogs, while in Darwin Deez's music video for 'You Can't Be My Girl', the artist walks into a variety of stock video footage, cynically observing the unlikely scenes it portrays. Most recently, stock photography has become the subject of artistic parody, when photographic artist Max Oppenheim created spoof stock shots for the Cannes Festival. So amazingly accurate is his work that it's almost indistinguishable from the real thing.
Viewing the bizarre and the parody pieces, one can understand why the value of stock has fallen so sharply in recent years. Yet on the opposite end of the spectrum, we fawn over 'real' images on Instagram and Flickr, showering depictions of 'real life' with adoration and likes.
"Real" Photography is In…
Improved smartphone camera capabilities and ever cheaper access to pro camera kit has seen a rise in self-taught photographers, and in turn a rise in their ability to critique content. No longer a dark art, those who take up photography now use and perceive stock imagery differently, viewing it from an ever more knowledgeable stand point. In contrast to an era when a fully-fledged shoot or a stock image library were the only real options, creatives now 'shoot it themselves', and the consequence in recent years has been a trend towards overtly self-shot, lo-fi photography. This proliferation in self-generated content is closely connected to a wider shift towards user-generated content in general: If it's more real, and more relaxed, there's more of a connection – 'We're just like you!'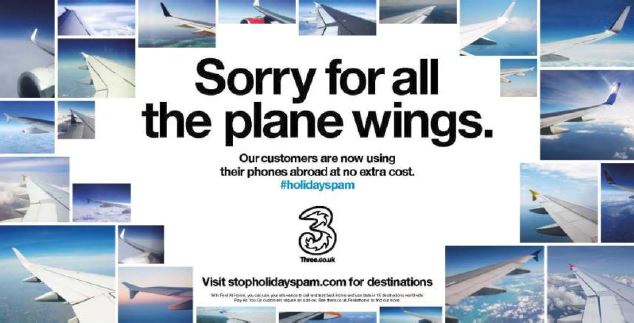 Recently there's been a strike back by some stock image libraries. When Facebook purchased Instagram and then boldly announced that they were the proud owners of your content, outcry and protest followed. The stock image library    recently launched their Stockimo app, enabling any iPhone user to upload camera phone images for sale across the Alamy network. It's a clever response to the proliferation of 'real' photography being used in campaigns, as well as giving the Instagram user more power, and the potential to monetize their content. It's also a bloody nose for the micro-stock industry, going toe-to-toe on price but offering trendy 'real images' in place of business-world cliches.
Before Micro Stock
In the late nineties I began my career with a first job at Warner Music, and it was during this period that Warner were commissioning artwork from some of London's best stock libraries. Agencies like Stylo Rouge, Intro and Blue Source were leading the way in sleeve design, and looking back at their output it's amazing to see how many of the era's legendary LP sleeves comprised stock imagery. Blur's Parklife and Prodigy's Fat of The Land to name just two. At that time, unearthing a great image was not unlike sourcing a thrift store bargain.
With no online content, image searching was a laborious process – thumbing through immense catalogs like a crate digger in a record store hunting for that elusive vinyl gem. In fact, making friends with the image libraries and getting your hands on a new stock catalog became a competitive event.
I don't wish for a return to those days, but it does raise an interesting point: that easy access to desirable content has devalued the credibility of stock photography. When the libraries took their content online it allowed them to be far more reactive to consumers' needs, which in-turn led to the rise of micro-stock, that is, low-value content that flood search results with nasty 'on white, easy to clip' images.
But stock, no matter how it evolves, will always have a place in the design studio. As always, it's what you do with it that counts.
For instance, stock image usage among book designers has never dropped off, with uptake likely increasing as budgets have gone south. A tight budget could make it impossible to commission a photo shoot or even an illustrator, but with stock taken as a starting point, some designers will work into and manipulate images, often pulling together many different individual elements to create a cover.
Today, I work at a creative agency and I can safely say that image creation has been one of the cornerstones of our business since day one. And while we've definitely been guilty of snobbery towards stock in our time, it has been, and continues to be an invaluable resource in our agency just like when I first started. There have been several projects in which stock photography has been an indispensable asset. Like the aforementioned book designers, we rarely take a stock image at face value. For us, this readily available asset can serve as the jumping off point for the creative process.
In the case of our early Vodafone campaign for BBH Advertising, stock images were used en-masse to create a much bigger picture, albeit with a smattering of irony. It could be argued that the stock image has helped facilitate the kind of small and agile end-to-end creative agencies we are so used to seeing now.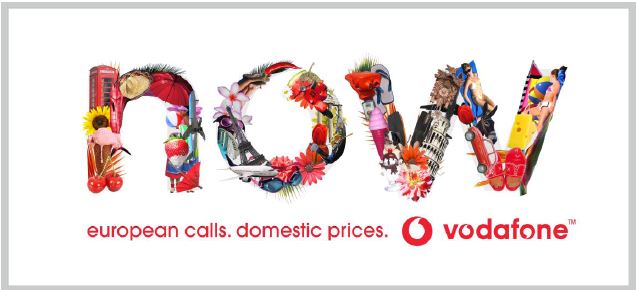 A more recent example, and one that opened up the value of micro stock for us, was a large publishing project for Oxford University Press. The workload was heavy and the project deadlines extremely tight, leaving no time for the creation of bespoke content. Here, stock became the springboard for our image making, and in nearly all instances the final piece was moved on considerably from its original incarnation. Of course subject matter also plays a big part – it's not easy finding a Bengal tiger in central London on a wet Wednesday.
As our studio has grown in the last few years, so too have our clients and budgets, and with that we've found another use for stock, in the shape of large creative strategy and brand building projects and increasingly, brand books. These highly visual pieces of internal communication collate visual content to capture the essence of a company. It may be as precise as a consumer profile or the capture of a more abstract concept, but in either case, we employ a picture researcher on these projects. Utilizing her contacts and years of experience helps us find that most obscure of requests, or to absolutely reinforce a particular nuance of a brand's offering.
What is clear is that stock in our time is no one thing to one person. Be it a cheap visual addition to a blog or a tiny component in an intricate illustration, a highly polished mood film or an educational text book, visually inclined individuals are adapting what is available to suit their needs and the needs of their clients. There's a place for the businessman on roller-skates somewhere.