This Site Will Inspire You with Stories from Designers
One of the best ways to get started in the design industry is to seek advice from experienced designers. Folks who've been there.
Wouldn't it be great if there was a place where you can read about the experiences of accomplished designers? Well, I'm here to tell you that there's such a place. And that place is Campfires.io.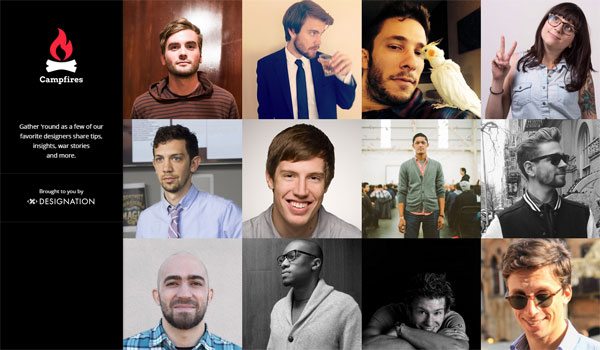 Campfires.io is a collection of interviews of experienced designers. Within the pages of the site, you'll find many tips, valuable insights and stories from designers. You'll learn about the tools they use, their work routines, and the most important lessons they've learned throughout their careers.
What's the most intimidating thing for first-time designers? When Molly Butterfoss, senior graphic designer at Pitchfork, was asked that question, she says:
I would tell them to never feel like you don't belong somewhere or that you don't know what you're doing. No one knows what they're doing and being able to handle that and adapt is what makes you a good designer. Everyone does stuff differently and it's good to learn from other people but also know what works best for you and what sets you apart and be ok with that.
Jacob Cass, founder of design agency JUST Creative, confirms one of the biggest worries new designers trying to make it in the industry often have, and gives them a straightforward tip on how to deal with it:
The competition can be intimidating but you really just have to stick at it, learn from those around you and be constantly practicing your craft, reading and doing the best you possibly can.
If you're struggling with your career, just remember that we all have to start somewhere and there will always be ups and downs. What's important is that we start. And that we keep moving forward once we do.
Read Next