Engaging your visitors (audience, community, users, members, customers, or whichever term you prefer) should be your top priority. Plain and simple. Engagement is all about maximizing the value of your audience – increasing the frequency they return to the site, the tendency to tell their friends and the probability of them making a purchase.
In other words, you need to be creating value for as many visitors as possible. By creating value, you will be increasing retention, and as most of us have been taught, retaining an existing customer is substantially cheaper than obtaining a new one. The same holds true on the Internet.
Visitor retention reduces your marketing expenses and increases revenue. Creating a "sticky" website, where visitors keep coming back for more, requires you to improve how your website approaches content, status, personality and usability.
Engaging Visitors with Content
If you've spent any amount of time working on a website, you've probably heard the phrase "content is king". As cliché as that saying might be, it's true. Content — whether it's the copy on each page, the resources you provide, or the quality of your blog posts — is the hook that keeps your visitors coming back for more. Unfortunately, quality content can be the most time consuming aspect of developing a website.
It also can be the least gratifying (in the short term). Let's examine four key aspects of engaging content.
Fresh: Content Should Be Updated Regularly
Not only is this good for SEO, but it keeps visitors engaged and lets them know that the site is active.
Without fresh content, people lose interest quickly.
Targeted: Content Should Be Aimed to Your Audience
Do you know what your visitors are most interested in? Have you done a survey or spoken to them one-on-one?
Producing targeted content that is both timely and relevant can make all the difference.
Valuable: Content Should Be Useful to Your Users
Everything you add to your site, whether a new feature or a blog post, should add value for your visitors. Does it help them do their job better?
Does it entertain or bring enjoyment? Does it provide knowledge? In the words of Chris Brogan , "The real winners are relationship-minded people who make not only the first sale, but all the subsequent sales thereafter.
By giving your community much more value (more content, more things they can use) than just promoting your stuff, you win longer term sales relationships."
Concise: Content Should Be Clear and Straightforward
This famous quote from William Strunk, Jr. in The Elements of Style (1918) says it all, "Vigorous writing is concise. A sentence should contain no unnecessary words, a paragraph no unnecessary sentences, for the same reason that a drawing should have no unnecessary lines and a machine no unnecessary parts.
This requires not that the writer make all his sentences short, or that he avoid all detail and treat his subject only in outline, but that every word tell."
Engage Visitors by Giving Them Status
People love to feel important, and your community is no exception. Status is part of human nature, so find ways to make your visitors feel special. It doesn't need to be complex, expensive or cheesy.
Airlines, credit cards and night clubs do it every day, so why aren't you? You can get started with the ideas below.
Examples in Online Games and Virtual Communities
Virtual status and community competition may sound silly, but it sure is addicting.
You may have noticed an emerging trend online of websites and apps using gaming to engage users. Think about FourSquare , StackOverflow and Yelp! .
All of these places offer points, badges and other "virtual status" to keep users engaged. Concept Feedback (my own project), an online community for website feedback, uses reputation points and rank to encourage activity and return visits. Users offer valuable advice just for the chance to earn more points and boost their virtual status.
It also provides an incentive for our members to provide quality and consistent feedback.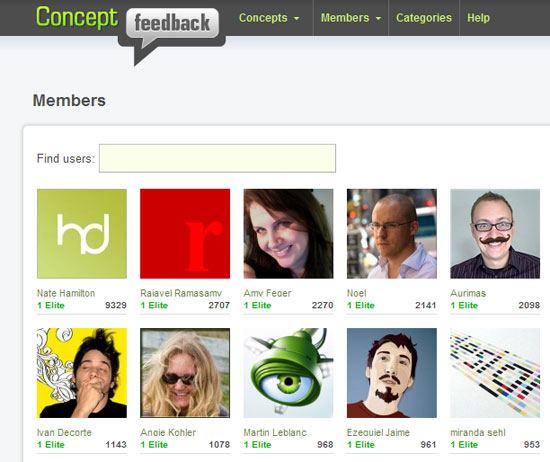 Offering Exclusives
Offering exclusive content, access or features to select users can help drive engagement. Websites like Dribbble and Forrst , restrict access to their communities, making visitors apply or get invited by a current member to get in. Dribbble has done particularly well, with insiders gloating over their newfound status symbol and outsiders begging for access.
There is something about not being able to get in to something that makes us want to get in that much more. If your website doesn't seem like it would lend itself well to gaming or exclusives, think about other ways to offer status to your visitors. It could be displaying a list of top commenter's on your blog, a customer of the month club or exclusive sneak-previews at upcoming products or services.
Engage Visitors with Your Personality
In the age of the Internet, people still like interacting with people. That's why marketers will tell you to put pictures of people on your website, include a phone number and have a friendly About Us page with your entire family background.
While it might not be necessary to include pictures of your extended family, it does help to be "real" and create a personal engagement with your visitors.
Personal engagement fosters trust, which in turn creates loyal customers.
Be Yourself
Like mother always used to say, "don't pretend to be something you're not". If it's just you and your computer, that's fine, don't be afraid to let your visitors know. Stu Green at Project Bubble (and now Invoice Bubble ) engages with his users, always including a picture by his name.
People know he's building his app on his own, and they respect him for that. In certain cases, like running a bank or a hedge fund (which I hope none of you are doing on your own), too much personality can be a negative. However, I think you'll find that pulling back the covers a little will create a more interesting, engaging environment.
Communicate With Your Visitors Regularly
As much as you can, try to respond to complaints, questions and interactions with a personal response. Include your full name, phone number and any other contact information. Getting an automated response or "submitting a ticket" can be frustrating. Quickly responding with a short, personal note can often change a user's perception of your website, especially following a negative experience.
Follow the Golden Rule and you'll be just fine.
Use Humor
Lighthearted content, when done well, can create a loyal following. Companies like Moosejaw and MailChimp do a great job creating content that is both informational and interesting to read.
For example, check out Moosejaw's purchase confirmation page: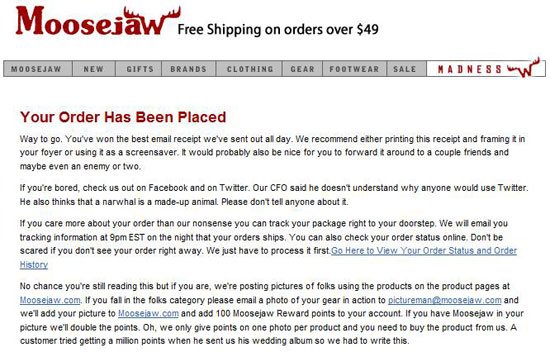 However, before you start trying to generate laughs, keep in mind that interesting, funny content is difficult to produce. It may also not translate well with a global audience. It often requires having one person dedicated to writing, or editing, all content to keep the tone and personality consistent.
Can you — or someone on your team — write interesting content on a consistent basis? Can you convey your message in a way that is fun to read but still informative? Is your audience able to take a joke (I think a little humor is good for everyone, but I also realize there are some situations where it might not be appropriate ).
Engage Visitors with a Usable Website
The other day, I stopped by the ATM to make a withdrawal.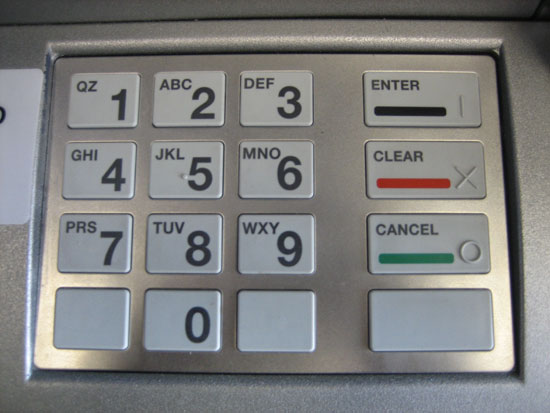 I had entered my pin, typed in the amount and was all set to go, when I pressed the Cancel button by mistake. For whatever odd reason, the Cancel button was color-coded green.
What?! The transaction was canceled and I had to get my debit card out again and start all over. The pain was minor, but that one experience affected my response and perception of the ATM and my bank (just a little bit).
The experience you provide your visitors on your website is essential to keeping them happy and engaged.
Intuitive Interfaces
Make your website foolproof.Ask your Mom or your Aunt Helga to complete a few tasks on your website and see how far they make it. Do they get stuck on the homepage, or are they able to find their way around.
A user-friendly website can make or break your visitor's impression of you. You can use online tools like UserFly or UserTesting to get cheap insights in to how people use your site, where they get caught up and what you need to improve.
Keep it Simple
Minimize the bells and whistles.
I hate going to diners. Somehow they find a way to include every possible dish from grilled cheese to pot stickers. It takes me forever to make a decision and I usually end up wondering if I made the right one.
I prefer Five Guys – burger, fries, drink, done. Content and feature overload are the downfall of many promising websites. It can be hard to stick to one key message and call to action, but it is a much better alternative than overwhelming your visitors with a hundred different options and losing their attention due to option overload.
Think Twitter , or the web apps from 37 Signals .
Some Sites and Resources to Check Out
A list of the websites and resources mentioned throughout the article:
Sites That Engage Visitors by Status
Sites That Engage Visitors with Personality
Sites and Resources for Usability
Developing an engaging website is hard work, but it will pay dividends. Do you have other successful strategies to share? Please let us know in the comment section below.
Related Content
WebFX Careers
Join our mission to provide industry-leading digital marketing services to businesses around the globe - all while building your personal knowledge and growing as an individual.