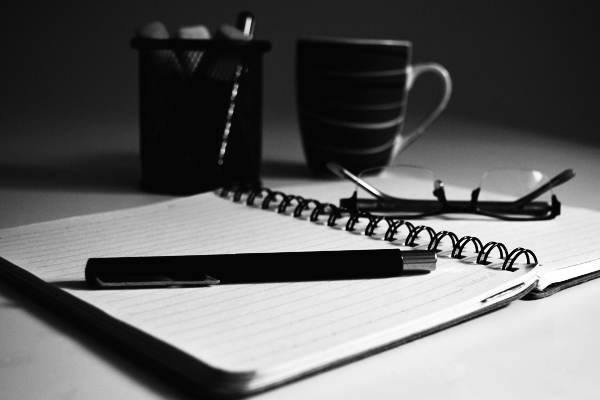 Here's what being a creative director is all about.
Put on Your Top Hat: It's Time to Lead
Creative Directors are inherently the ringleaders of a design agency. While the art directors are leaping through rings of fire, the designers are performing magic with Photoshop, the copywriters are juggling words, and the engineers are walking tightropes of code, it's the creative director who's responsible for controlling the chaos, all while captivating the crowd.
You need to deliver to the audience a captivating display of talent in ways they never thought possible.
Think Bigger Than the Pixel
What often defines a successful Creative Director (CD) from his or her design counterparts is the ability to balance between what looks good and what's going perform well for the client's business objectives. It becomes less about the visuals and more about a sound creative strategy.
There's a decisive difference between the two, and only once you've bridged that gap can you begin to understand what lies at the heart of this role.
Create an Environment That Inspires
Let's be frank about this: it's on you, and only you, to fuel your team's passion and creativity. It's not enough to come up with brilliant concepts.
As a creative director, you must continuously craft an environment in which others can do the same. Understand what makes your team tick, play off individuals' personalities, and never stop stimulating their minds. When you are able to create an atmosphere that's conducive to healthy collaboration, you'll find sparks of creativity igniting left and right.
Fanning the flames is the fun part. From here on out, you are a cultivator of great ideas.
Build Trust and Delegate
Though we often like to fancy ourselves as do-it-all superheroes, let this be a reminder that no single person can execute the work of an entire team.
While it's your job to take the reins and reel in others, it's equally important to recognize when, where, and how to relinquish your power. Hell, you likely do know better, but unless you instill real trust in your team and know when to delegate, you'll never be a good leader.
Eloquence is Important
Are nerves kicking in when you call a client?
Catch yourself hesitating before a high stakes presentation? This is a "sink or speak" job my friend. If you can't absolutely master the art of powerful storytelling, then you'll never make it in this role.
Period. Similarly, the ability to succinctly articulate otherwise abstract concepts to coworkers and clients alike is a must. In the conferences I've attended, from the 4A's and Mirren, have shown me that a large majority of a creative director's time is spent on new business pitches and selling their agency and their body of work.
Be the Sculptor and the Clay
So we've established the need for a CD to be proactive in their approach to leadership. You're creating concepts, molding your workforce, and guiding your clients and account teams on a day-to-day basis. But a true creative director never forgets the importance of constant self-awareness.
Being that there's nothing static about this role, you've got to be malleable in your overall outlook and hands-on methods. Understanding how to be fluid while still maintaining form is key. Continual growth requires that you be a student of your own craft.
Share the Wealth
Thought leadership is at the forefront of creative direction. Clients want to know that the person at the helm of the ship is equipped to navigate them into the winners' circle. As a result, you should be confident enough to share the knowledge and experiences you've gained not just with your team, but among your industry peers as well.
Wrapping Up
Now I could pull out every tip in my arsenal, but at the end of the day, the trajectory of your career hinges entirely on deep-seated acumen (something that most people either have or don't). If design thinking — that is, the keen awareness and insight required of critical problem-solving — isn't second nature to your thought process, you'll always grapple with the role.
How is your website's SEO?
Use our free tool to get your score calculated in under 60 seconds.
Get posts by email
Join 200,000 marketing managers and subscribe to Revenue Weekly!
"*" indicates required fields
WebFX Careers
Join our mission to provide industry-leading digital marketing services to businesses around the globe - all while building your personal knowledge and growing as an individual.