Teaching Yourself How to Code
I'm a self-taught web developer.
It wasn't an easy journey, especially because when I got started (which was over a decade ago) there weren't a lot of good online tutorials and interactive courses yet.
Teaching myself how to code literally cost me my blood, sweat, and tears (perhaps another story for another time).
Now, because there are a lot of awesome resources on the Web — with many of them being free — you've got a few more options.
It'll still be tough, but at least you've got a few more options.
The problem is, which coding tutorials, courses, and resources should you read?
Teach Yourself to Code — a site that features the best coding tutorials suggested and created by programmers — will help you out on that question.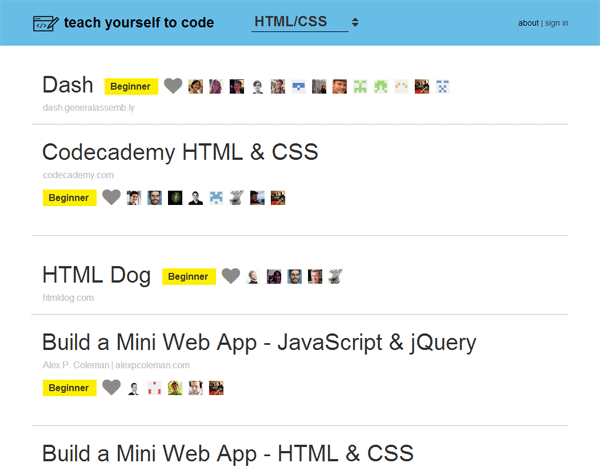 Whether you just want to brush up on HTML and CSS or try your hand at creating mobile apps on iOS, they'll have a variety of good tutorials ready for you.
Most of the tutorials and online courses featured on the site are free. But there are also ones that are pay-to-play — these are denoted by a $ sign.
If you're looking to teach yourself web design, and you'd rather do it by reading a good book, check out my web design book recommendations for beginners.
For the self-taught coders out there, what are your tips for novice coders? Share your tips in the comments!