3 Things You Should Know About That Web Design Project
Before taking on a project, I have a conversation with the prospective client. I try to know just three things during this conversation.
The conversation is brief and casual. There's no commitments. And it's free of charge. It helps me craft an excellent project proposal for them.
I can have this conversation in a coffee shop, in a boardroom, on Skype, the medium doesn't matter.
The client is the one doing most of the talking. Me? I'm asking questions and taking notes.
The conversation's devoid of jargon like "CSS preprocessor" or "conversion rate" or "CDN". No talk about "responsive web design" or "mobile-first" or "delightful UX".
(Unless the client brings them up.)
I love talking about those things. But prospective clients don't.
Or worse: They clam up and their eyes glaze over when I spout off phrases like Angular.js + Less + WordPress is the perfect front-end stack for your restaurant's website.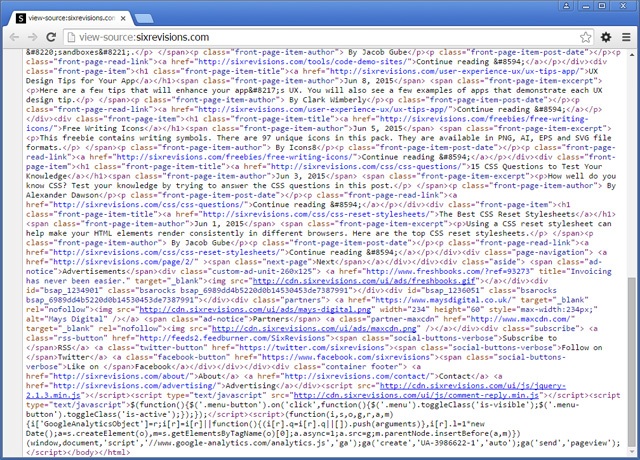 The easiest way to scare off a client is to teach them how to "view source".
The goal of the conversation is to get important information about the potential project.
Specifically, here are the three things I try to find out:
The current reality
What can be the reality
The nitty-gritty
The conversation, which only lasts 30-60 minutes, helps me compose awesome project proposals. Proposals that win me the project 83% of the time.
Another reason for this conversation is to make sure I'm a good fit.
The project might be something I can't do / shouldn't do / will never in a million years do even if you pointed a gun to my head. Examples: Blackberry apps / Flash websites / SEO link-building.
Or maybe the timing isn't right. Perhaps the client's required project completion date clashes with my current commitments.
In cases where the client is just not that into me (or vice versa) a short, informal conversation allows us to shake hands, say our niceties — thanks for meeting with me, awesome project, best wishes, let's keep in touch — and move on.
The client is busy with other things. And in the vast majority of cases, their website or app is just a piece of the puzzle.
(Unless I'm talking to an Internet startup/SaaS/web app founder.)
Prospective clients need to know, right now, if I'm in or out so they can move forward.
Likewise, a good project proposal takes me a day or two to write, even with my template. That's unpaid work for me. (But I do know some folks who bill for this type of service. Lawyers, dentists, etc.)
Yeah, it could end up that I spend an hour talking to someone about their project, and it won't pan out. But I'll save myself a day or two from having to write a project proposal. Plus I'll get to connect with someone who's interested in the stuff I do. Maybe this time it wasn't a good fit, but opportunities might present themselves down the line. That's not so bad for an hour.
So, what are the things I try to figure out when I have this discussion with someone? I'll share them to you in just a bit.
First, let me just make up a scenario that will help me describe how The Conversation goes.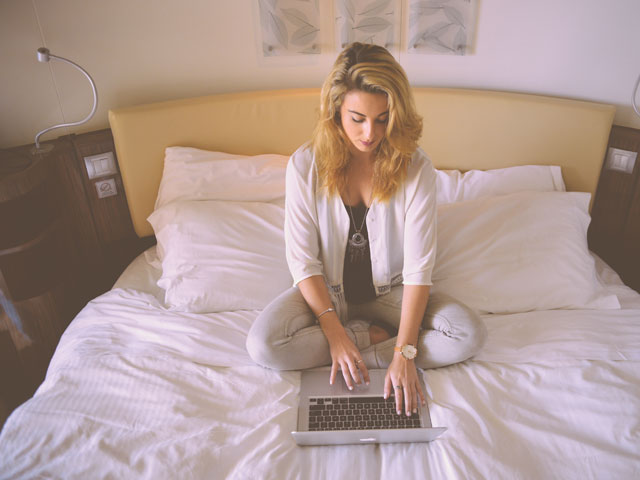 Let's just say I get an email from Claire.
The email's subject line is: I need a website. Please send me a price quote.
Claire says in the email that she's a jewelry designer. She just wants a "simple website". How much does that cost?
Great email. Short and sweet. Straight to the point. Claire's clearly busy. But I don't have enough information to even give a price range for the project. It could be $2,000. Or $200,000. Or, let's just dream big and say $2 million. I can't say for sure at this point.
Even if the project's just going to be a "simple website", we all have our own definitions of what simple and website is.
So "simple" is one of the things I'll try to define during the conversation. Another thing I'll need to define is "website", because they come in all shapes and colors.
I go ahead and reply to Claire's email.
I thank her for emailing me about her project. It's so awesome she reached out to me out of the millions of people who build websites.
I tell her that I'd like to talk to her in greater detail about her project. I ask if she has time in the next few days to talk about the project. It's just going to be about 30 minutes. An hour max.
Claire emails me three hours later. She's free tomorrow at 3:00PM. Can we Skype?
Sure, no problem Claire.
Let's fast-forward to tomorrow.
The Current Reality
The first thing I want to get a feel for is the present situation. It's a good ice-breaker that gets the conversation going in the right direction.
More importantly, getting a bird's-eye view of what we're already working with gives me the chance to learn about the people and the business behind the website.
This part of the conversation should generate ideas and possible solutions that I'll be pitching in my project proposal.
Also, it will reveal areas of the business that a website can help enhance.
Sure, I'll still do my research, market analysis, and all that good stuff, but there's no better source of information than the client.
Most of the questions I ask are open-ended. I just want to listen to the client and jot down notes most of the time.
Some of the things I try to cover:
Tell me your company's story.
How did it start? How old is it? Where is it located?
What things about your company are you most proud of?
Does your company already have a website? Is the company on social? On mobile?
What are other companies that do something similar?
Tell me about your product/service.
What is it?
Can you describe to me how it works?
What can you tell me about competing products?
Tell me about your customers.
Who are they? Are there trends with your customer demographics such as age, gender, location, and occupation?
What do they like about your product/service?
Are your existing customers local or international? Do you see opportunities to geographically expand your customer-base?
Claire tells me her company's young. Just three years old. It's called ClaireityJewelry.
Cash flow was (and still is) tight, and time is an even scarcer resource.
She's proud of what she's been able to do all by herself. She has no physical retail storefront. She's been shipping her products all across the country. Sometimes even to international destinations.
She makes fashion/personalized jewelry by hand. They cost between $25-$90.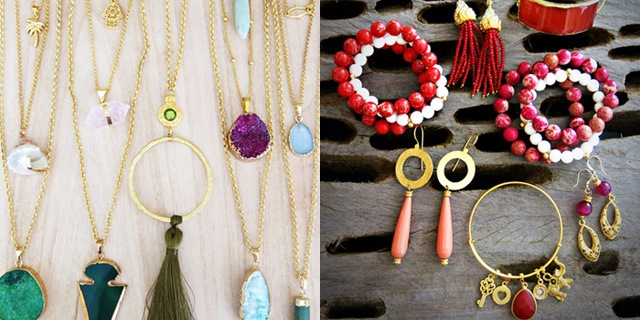 Photos courtesy of Heyjow
She says it's funny I asked about social media, because that's where she's making her sales right now. She's built up a good following on her Facebook page and on Instagram.
Her audience is mostly women. Her customers like that she gives such personal attention to all the jewelry she makes, and that no two pieces of jewelry are identical because they're handmade.
Claire and I talk about the purchasing process. This is how it currently goes:
Her customers will private-message her or comment on her status expressing their interest in buying one of her pieces.
She then emails them information on how to put in an order.
She'll send them an informational email that summarizes the order, total cost, mode of payment, terms of service, etc.
She accepts order payments via PayPal.
She'll occasionally check her PayPal account to see if any money comes in. Then she checks her Excel spreadsheet and cross-references the PayPal transaction with her unfulfilled orders.
All of that is a job on its own. And the process is susceptible to human error.
There are lots of competition in the fashion jewelry business, Claire says. I let her know I'm not really familiar with that industry, and ask her to tell me more.
I find out that, on social media, she's struggling to get attention for her products. And her stuff is probably being positioned right next to her competitors' products in her customers' news feed.
Claire, without me having to ask, starts to talk about her competitors. She gives me links to their sites and social media accounts.
This is a lot of material for the ideation of solutions for Claire.
We will know the nature, stage, and target market of the business.
This information will help in the design of the website's visual components, branding, UX, IA, content strategy, and so forth.
We also expose some of the business's competitors. Or at least the ones the client is aware of and concerned about. This will help with market research, positioning, etc.
Back to Claire's story: Two of her competitors already have websites. But, I looked at them and they could use improvements. Having a great interface and user experience can be just the edge Claire and I need. So, in my proposal, I might even suggest an option to do usability and UX research to really fine-tune and optimize the site's UI and UX. I'll have to say all that in a clear and jargon-free way, of course.
We will know the unique traits of their core products.
These unique traits are often called the product's value proposition. Or "value prop" for short.
Value props are the promises Claire makes to her customers. They're the features of a product that make it different.
We need to surface these value props in the website somehow, through thoughtful design and great content.
For Claire's products, we'll want to make sure the buyers know she makes each piece by hand.
And because they're handmade, each piece is one-of-a-kind. They're special. Rare. Real. Raw. Elegantly unpolished.
It's tough to convey her brand's message when her content is being featured alongside a sea of social media updates.
Maybe in the proposal, I'll suggest we throw in some photos of Claire's workshop and action photos/videos of Claire working on a piece of jewelry.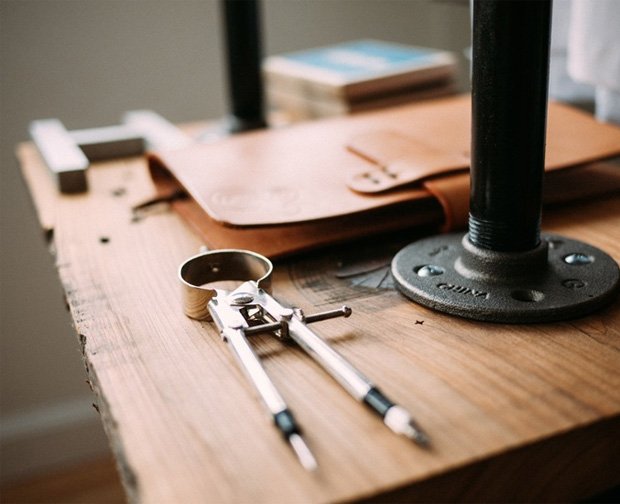 Maybe we can also create a blog for Claire, where she shares behind-the-scenes stories and videos that make her buyers appreciate the labor, love, passion, detail, and expert craftsmanship that go into every single piece she makes. Suddenly, $90 bucks for one of her necklaces doesn't seem expensive anymore. It's actually quite a steal.
We will learn about the current business process.
In Claire's case, we identified a pain point. A pain point a website can solve.
Online transactions and payment-processing can all be automated using any decent ecommerce platform. This way, she can focus on creating her jewelry. I'll probably say that in my project proposal.
What Can Be the Reality
After talking about the current reality, I now know a little more about Claire's company and a lot more about what I can do to help.
My head's filled with about a million ideas on how we can improve Claire's current reality.
I'm probably having an internal monologue at this point. We'll need a responsive design for sure… because Claire's got loads of social media followers… studies show active social media users spend a great deal of time on Mobile… we'll want to make the transition from social to site seamless… I've already got the perfect ecommerce platform in mind…
I can't help it, I'm a developer. When I hear things that can be solved with design and code, I tend to jump the gun and get ahead of myself.
The problem is this: These are my ideas. These are my assumptions of ideal solutions based on still-superficial-information.
Claire's ideas for her site are probably different. Or maybe the same. Or perhaps slightly different. Who knows until we talk about them?
I need to know what she's envisioning. Her take on what should be her current reality.
This is the perfect chance to segue into talks regarding the future.
At this stage of the conversation, we're going to extract information from the client that will help us propose actual solutions.
At the end of this part of the conversation, we'll have a better idea of what it will take — time, technologies, and human resources — to get the project from 0 to hero. We'll also be able to state an accurate project price in our project proposal.
Related: How I earned a lot more on projects by changing my pricing strategy
At this stage, we'll want to talk about Claire's business objectives.
It's best to try and stir the discussion towards measurable goals. I want to have the best fashion jewelry website in the world is not measurable. I want to increase my sales by 65% is measurable.
Some questions I'll ask:
How can a website help your business?
We probably have similar ideas, but I want the client to verbalize them in their own words. Also, I want them to independently confirm or disprove my assumptions.
What website features do you want to have on your site?
Try not to correct or rule out any ideas. Don't judge. Just listen. We're sort of like brainstorming here.
Even if the client wants a Flash or Silverlight site, take note of it. Propose "better" alternatives later on during the proposal. And, by the same token, don't commit to any certain direction or technology or whatnot.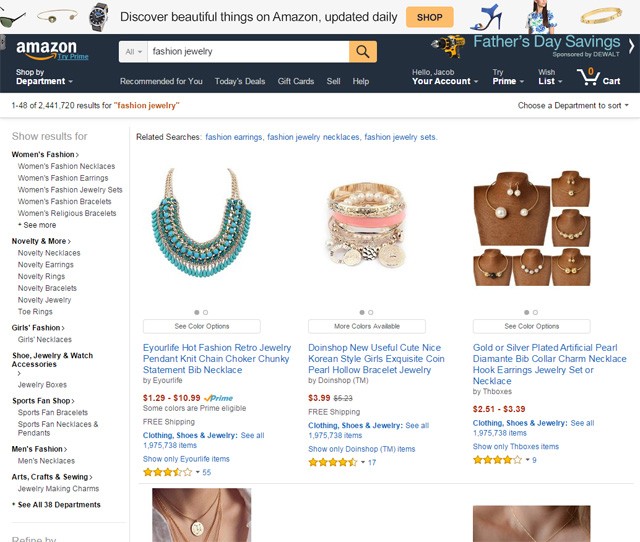 Claire brings up Amazon.com. It's so easy to find and buy stuff from there, she tells me. That's sort of what I'd like for us to work on.
She just verified my assumption that she's looking for an ecommerce/online store.
Remember Claire's email? Where she said she wanted a "simple website". Now we have Claire's definition of what "website" is. It's not a "simple" one in my book, but it's also not rocket science.
Also, she just gave me supporting evidence that proves one of my theories that her customers are probably having a hard time putting in their orders.
Her customers have to email her, then go to PayPal's site, send in their payment, then wait for an email confirmation from Claire that the order's on the way, etc. The whole process is messy for the users, and for Claire! We'll need to get that sorted out.
Her customers are also probably having a tough time seeing her entire product inventory too.
Instagram and Facebook don't have easy ways for searching, filtering, and viewing products that her customers are interested in (unlike Amazon).
Instagram and Facebook are just not designed for selling Claire's fashion jewelry. On the other hand, a custom website can be developed, designed, and optimized to sell exactly just that.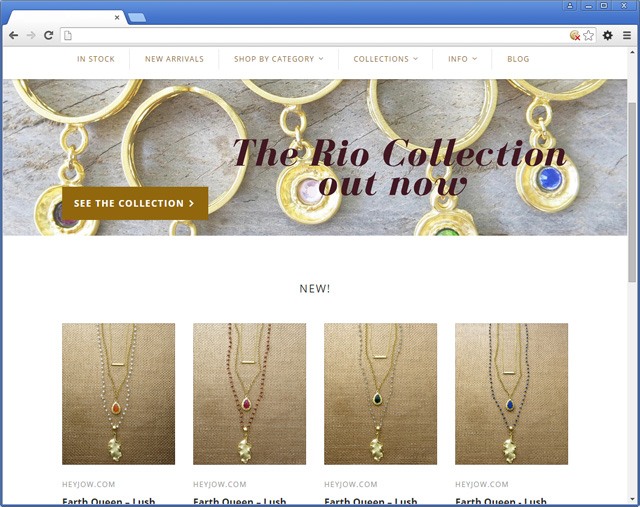 Example of a fashion jewelry online store. Heyjow
Claire's most likely losing sales and upsell opportunities in cases where the buyer just didn't see, say, the matching bracelet that goes well with the earrings she just bought from Claire.
The payment process is no problem with the ecommerce platform I'm thinking about. It'll speed up and optimize the user's purchasing flow.
Maybe on the product pages of Claire's online store, I'll display related products. Again, this material's going to go into my project proposal.
Then she mentions an online store called Skinny Teatox, an online store she buys from because she likes tea.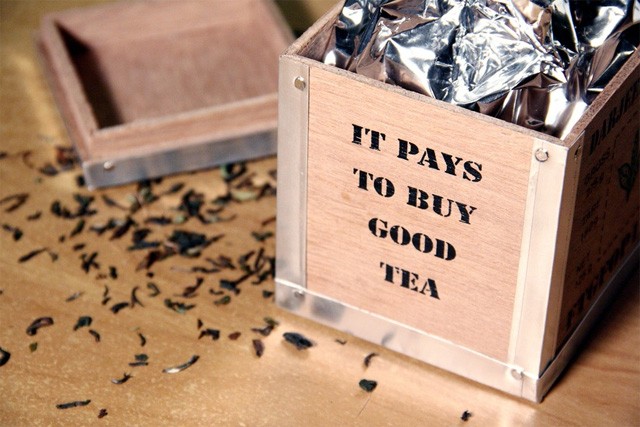 Claire says they have nice photos and great descriptions of the teas. They're clear. And you can zoom in real well.
Also, they have Facebook and Twitter buttons. She tells me she uses those buttons to share/brag about her latest Skinny Teatox pickup to her friends on social media. Can we do something like that? she asks me. Social buttons? Done and done.
Sorry Claire, the photos and content, I can't help with. But I know a guy.
In my notebook, I jot down an action item to send Claire a gift once the project's all done. I'll ship her some awesome tea from a small plantation in Assam that produces this line of awesome black tea.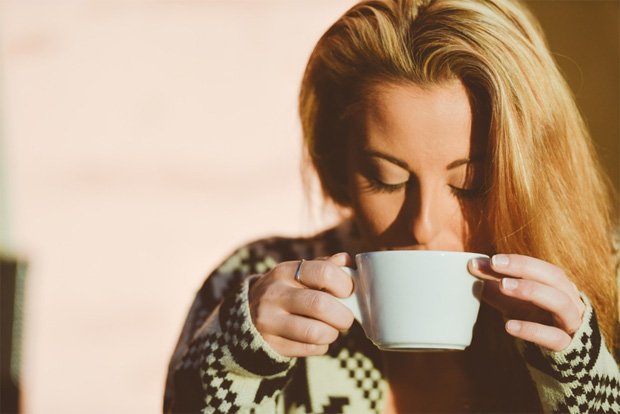 How do you know your business is doing well?
A lot of times, my clients just care about revenue-related metrics. And then in my consulting work, it's typically product usability and web performance (because that's what I've specialized in), both of which can be benchmarked.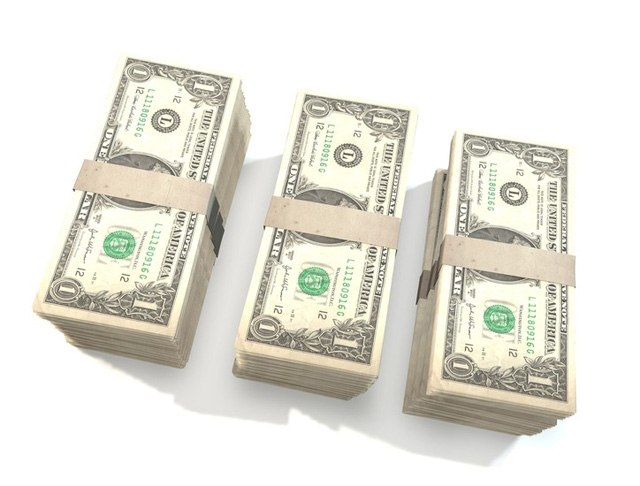 But also, my clients will have their own unique set of metrics. Their performance indicators vary depending on the nature of their business and personal preferences. Lead generation rates, site traffic growth rate, customer retention rates, and productivity rates of a specific user-task. Those are just some of the performance metrics I've come across.
Many of these performance objectives can be met or bolstered by a website. And many can't.
I just focus on the business objectives I can help with. I just can't aid in increasing a company's employee satisfaction ratings by creating the UI for their new mobile app. Sites/apps aren't the solution to every problem, and I'll be the first to admit that.
Also, in my proposal, I'll suggest other performance indicators they may not have mentioned. These performance metrics can often gauge a website's successfulness. Other metrics I propose are ones that I see being in line with their business objectives. Landing page conversions, support tickets/day, etc.
Claire says she knows she's doing well when she's selling a lot of jewelry.
(She cares about revenue.)
Also, it's not a bad day whenever she can actually meet the demands of her customers.
(Less jewelry means less profit. I can't directly help with this aspect of Claire's business, but if the site helps speeds up other business processes such as inventory and transaction management, then she'll have more time to create jewelry.)
She mentions that, in the future, she wants to launch a physical retail storefront.
So now one idea I'm thinking about is displaying the transactions-per-day and sales revenue in her site's dashboard/admin interface. Also, I know there are ecommerce platforms out there that are multitaskers — they can also function as an inventory management system and/or POS. When I develop the site, I'll factor in provisions for those, just in case Claire calls me three years from now, wanting to update her online store. This will make it easier for us to pick up where we left off.
If, at this point of the conversation, neither one of us have exited, then we move on to the next section of the conversation: The nitty-gritty.
Otherwise, it's time to gracefully bow out now. Thanks, but there are better candidates for this project. Give me your contact info and I'll forward it to some developers.
The Nitty-Gritty
By now, hopefully, we're both excited. But we're also probably mentally exhausted.
This is a good point for getting the basic information out of the way.
Claire's looking forward to getting my project proposal, and I confirm that it will probably be in her Dropbox in three days. (I tell myself I'll aim to deliver within 36 hours.) Also, I'll be sending her an email soon. It will ask for some more information.
I'm excited to pitch my proposal, to put my ideas on paper, and share it with Claire.
But before the fun part can start, I need to get some minutia out of the way: I need to figure out the tedious but essential details required for the project proposal and contract I'm about to draft up and send to Claire.
The biggest mistake I see in project quote request forms is that web designers and agencies use them.
Wait, no, that's not what I was trying to say…
The biggest mistake I see in project quote request forms is they ask for the boring details first. You can always ask for this stuff later.
Nothing dulls a conversation more than asking the client to "please fill in your contact information."
You can't stimulate a person's creativity and idea-generation by asking for her host name. Or her DNS/CDN/CMS/AWS details.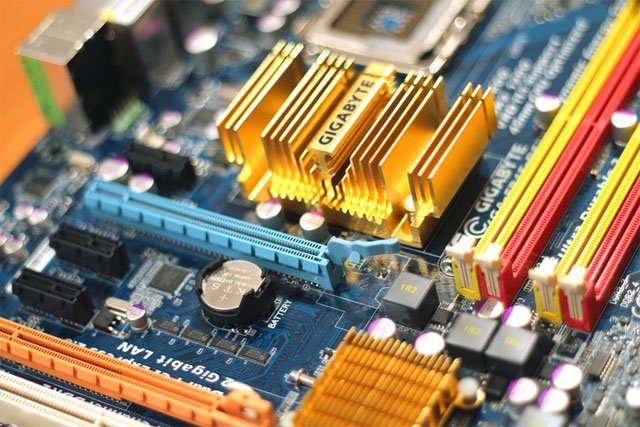 If these things weren't fleshed out naturally during the first parts of the conversation, I'll ask for it at the end. Usually I'll just do this by email. This also gives me an opportunity to say "Thanks" — so two birds with one stone.
Additionally, this type of information is easier to fill in on a computer/mobile device versus during spoken communication. Here are some of the nitty-gritty things I need to figure out:
Full name
Email address
Company name (which might be different from the business's trade name)
Business address
Phone number/s
Preferred method of payment
Project timeframe
Project budget
Domain name if they already have one, though I can't remember a time when this hasn't come up naturally during the first parts of the conversation
Domain name registrar and web host if my reverse whois lookup isn't conclusive
A list of web services and technologies, if I can't figure it out myself. Examples: Google Apps, AWS, MailChimp, social media links, CDN provider, server-side language/framework, existing content-management platform, etc.
This nitty-gritty information will affect my proposed solutions, projected timeline, and project fee. So I need to ask about them. But they're not as important as the other stuff we talked about earlier.
After all that it's time to move on to writing my web design proposal.
Related Content