The Brads – Alignment in Design
The alignment of elements in a web page is a very important aspect of a good web design. In this info-comic, The Brads illustrate important concepts and best practices for alignment.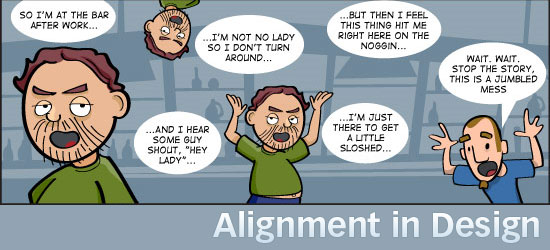 The Bads – Alignment in Design

Links mentioned in the webcomic
Other info-comics by Brad Colbow
About the Illustrator
Get posts by email
Be the first to know when we publish a new blog post!