The Winners of Developer's Licenses to Simplemaps
The Winners
It's my pleasure to be the one to let everyone know who the winners of our most recent Simplemaps giveaway are:
Congratulations Jayanth, Kevin and Syed! I already emailed you information about your Developer's License.
About Simplemaps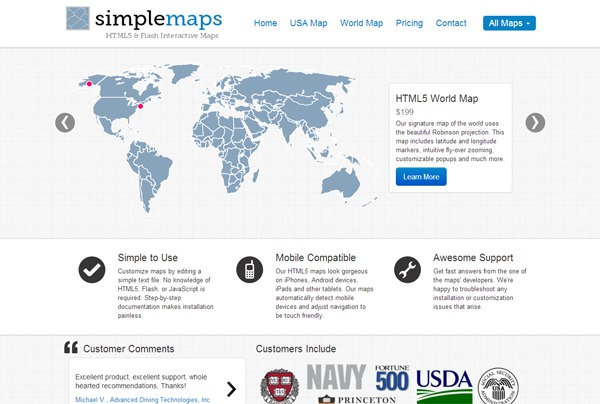 Simplemaps makes simple-to-use and flexible interactive maps you can use in your websites, infographics, apps and more. Look at demos of Simplemaps to get an idea of how useful it is.
What's great with Simplemaps is you don't need to know HTML, JavaScript, CSS or Flash to use it because they have a free online tool for customizing your maps.