The Winners of Free Licenses to Amberlight
The Winners
Here are the 5 awesome Design Instruct readers who have won free licenses to Amberlight:
Thank you to all of the giveaway participants!
Each winner of the giveaway should have already received an email from our partners over at Escape Motions with information about his or her prize.
About Amberlight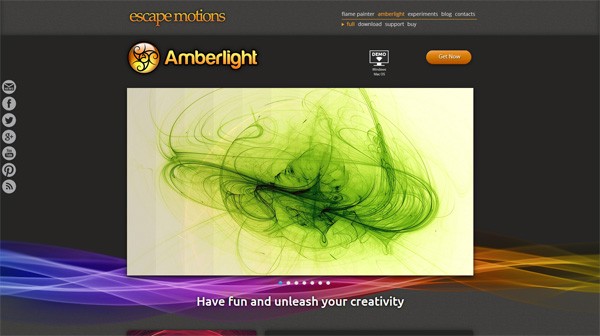 Amberlight is a unique art tool that creates beautiful computer generated graphics.
Amberlight was made both as a tool for advanced artists, as well as for enthusiasts who simply want to explore their artistic side and want to create unique artworks.
Amberlight was created by Escape Motions.
Watch this YouTube video to see Amberlight in action.
Like what you see? Go ahead and download a free demo from the Amberlight website.
Also, don't forget to check out Flame Painter 3.0 — another great app by Escape Motions.