The Winners of Medialoot Unlimited Memberships
The Winners
Here are the 5 winners of 1-year Medialoot Unlimited memberships.
Congratulations to all of the winners! Each winner should've already gotten an email from a Medialoot representative about their giveaway prize.
About Medialoot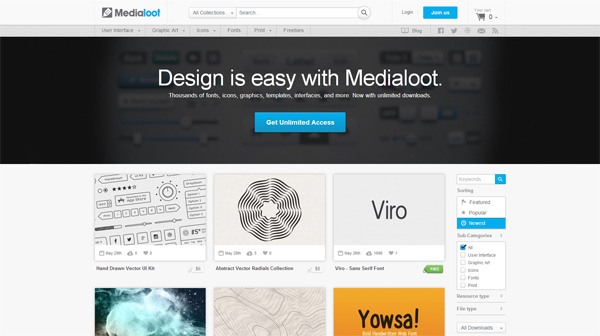 Medialoot makes life easier for designers, developers and startups. The site has a library consisting of thousands of premium handcrafted design resources that help make your designs look more polished and professional in less time.
Here's an exclusive Design Instruct gift code that will grant 10 people a 1-month free subscription when used upon joining Medialoot:
DESINS1M
The code above expires after 10 people have used it
You'll have to enter your payment information to complete the sign-up even if you're only interested in the 1-month free subscription
You can test the gift code here to see if it's still valid (before submitting any personal information)