July 3, 2023
11 minute read

Abbey is a digital marketer, copywriter, and lead editor. She has worked on over 200 client campaigns and WebFX, and she specializes in marketing strategy analysis and industry-specific digital marketing plans. Outside of writing and editing, you'll likely find her taking pictures of her cat, making a new playlist, or tending to her houseplants.
User experience tools, or UX tools, are software or strategies that help companies create websites that focus on the user's interaction with the site. Finding UX tools that streamline your process can save resources while giving your users a simple online experience with your brand.
On this page, we'll break down the best UX tools for everything from researching to testing. Here's what we will cover:
Read on to learn more, and contact us online to chat about UX design for your business!
We'll help you create a website that stands out.
"WebFX has been instrumental in helping us develop a new website, allowing us to be a leader in our industry."
Learn More About Our Web Design Services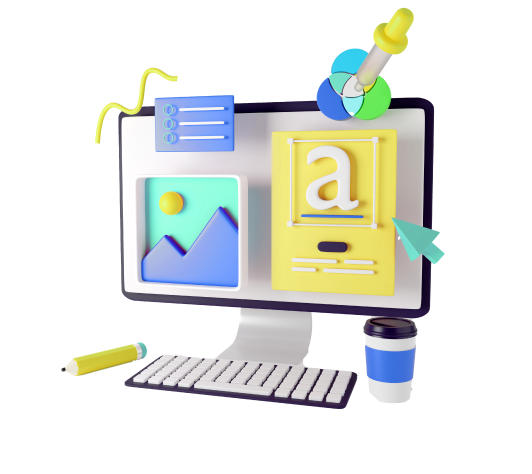 5 tools for UX research
To start, here are the top user experience tools for researching your audience:
Let's dive in below!
1. User Interviews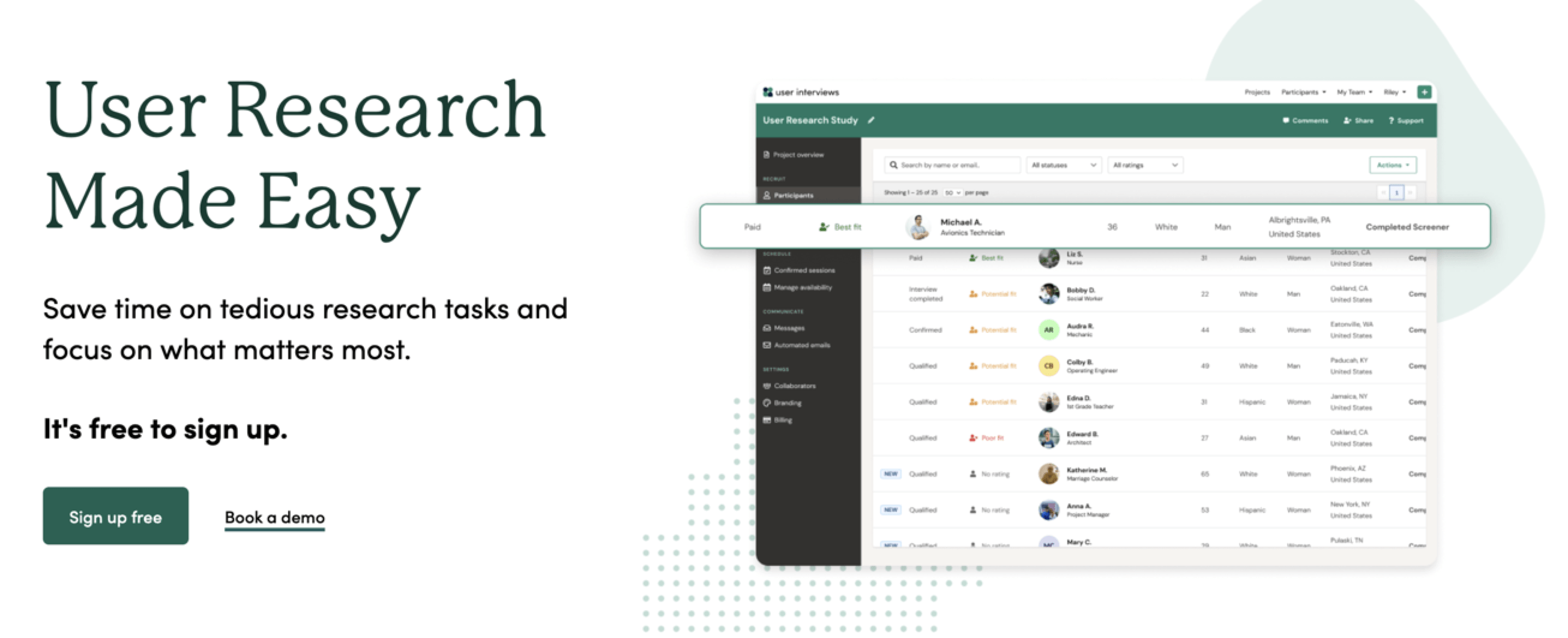 Price: $0–$1250 per month
Features:
Smart templates for studies and research
Customer profile and segmentation options
Integration with other survey and research apps
Multiple pricing and plans to suit your company
Starting off our list is User Interviews, a panel management and recruitment automation software. Their research hub makes it easy to automate customer research and build out profiles for users to store their preferences.
You can build panels, segment users, automate studies, apply branding, and more with one convenient tool. If you want a long-term solution that's custom-fit to your team, User Interviews is a great starting point.
2. Google Analytics

Price: Free
Features:
Data collection and monitoring across multiple sites
Integration with other applications
User behavior tracking and analysis
Convenient tables and downloadable displays
Next on our research list is Google Analytics, which is a popular tool among marketers, salespeople, and advertisers alike. You can use Google Analytics to measure traffic, session time, number of sessions, and more key metrics that point to UX.
Google Analytics also works with e-commerce features, making it easier to target purchasers and strengthen your sales pipeline.
3. UXCam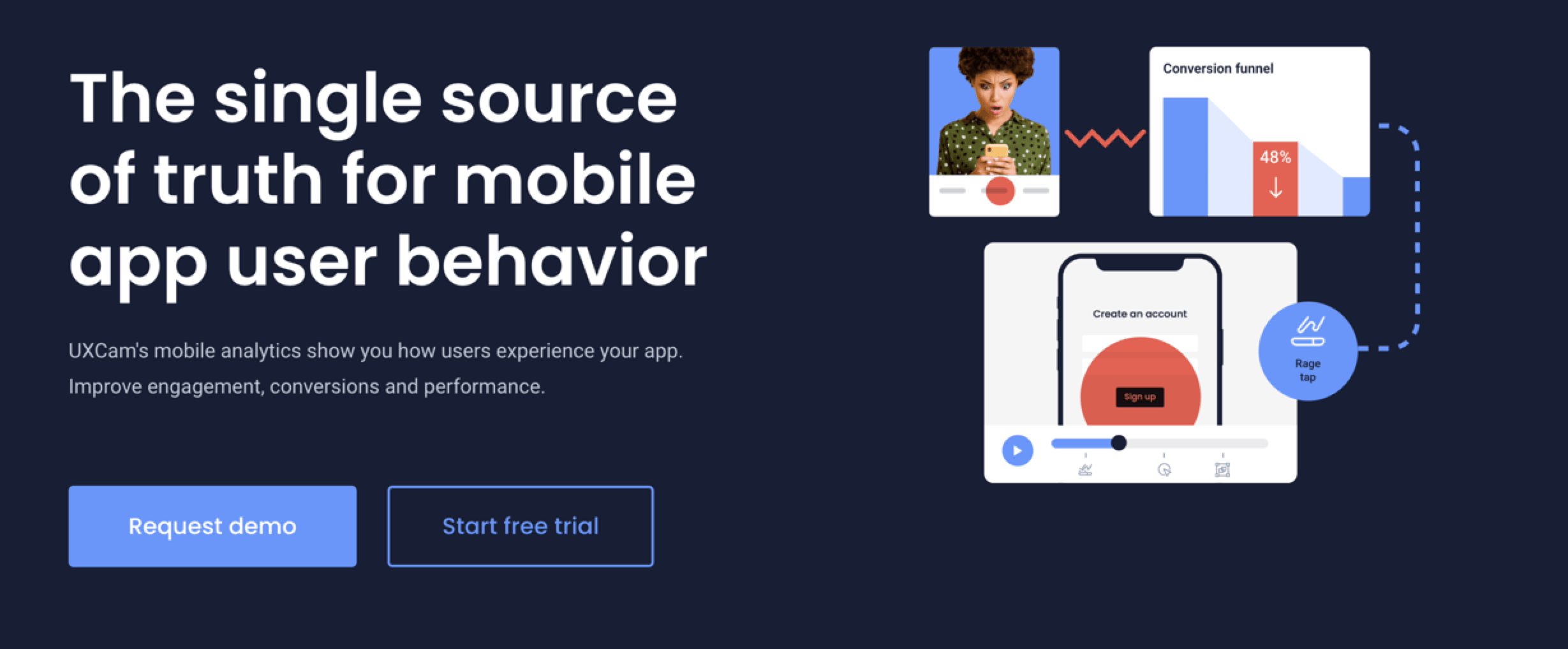 Price: Free for a basic plan, pricing upon contact for advanced plans
Features:
Real-time insights into user behavior and conversion rates within your app
Pre-built reporting library for analyzing data
Tailored data collection based on particular events
Screen flow monitoring to track user flow
UXCam is a mobile-focused UX research app that helps you gather information about how customers interact with your mobile site and app. Since 52% of users are less likely to interact with a company after a bad mobile experience, it's worth tracking how your app performs.
With UXCam, you can be sure that you give mobile users a quality experience while simplifying the research process.
4. UXPressia

Price: Free basic plan, up to $36 per user for higher plans
Features:
Customer experience mapping options
Omni-channel connectivity
Experience graphs and flowcharts
Persona-building tools and templates
UXPressia is a leading customer experience mapping software that helps you understand exactly how users move across your site. With plenty of templates and tools for setting up personas and processes, you can use UXPressia to lay out your user's typical experience and identify problem areas.
UXPressia is ideal if you want a clear visual explanation of how your customer's path looks on your website. The free templates and tools give you easy access to a basic mapping program without needing to develop one yourself.
5. Typeform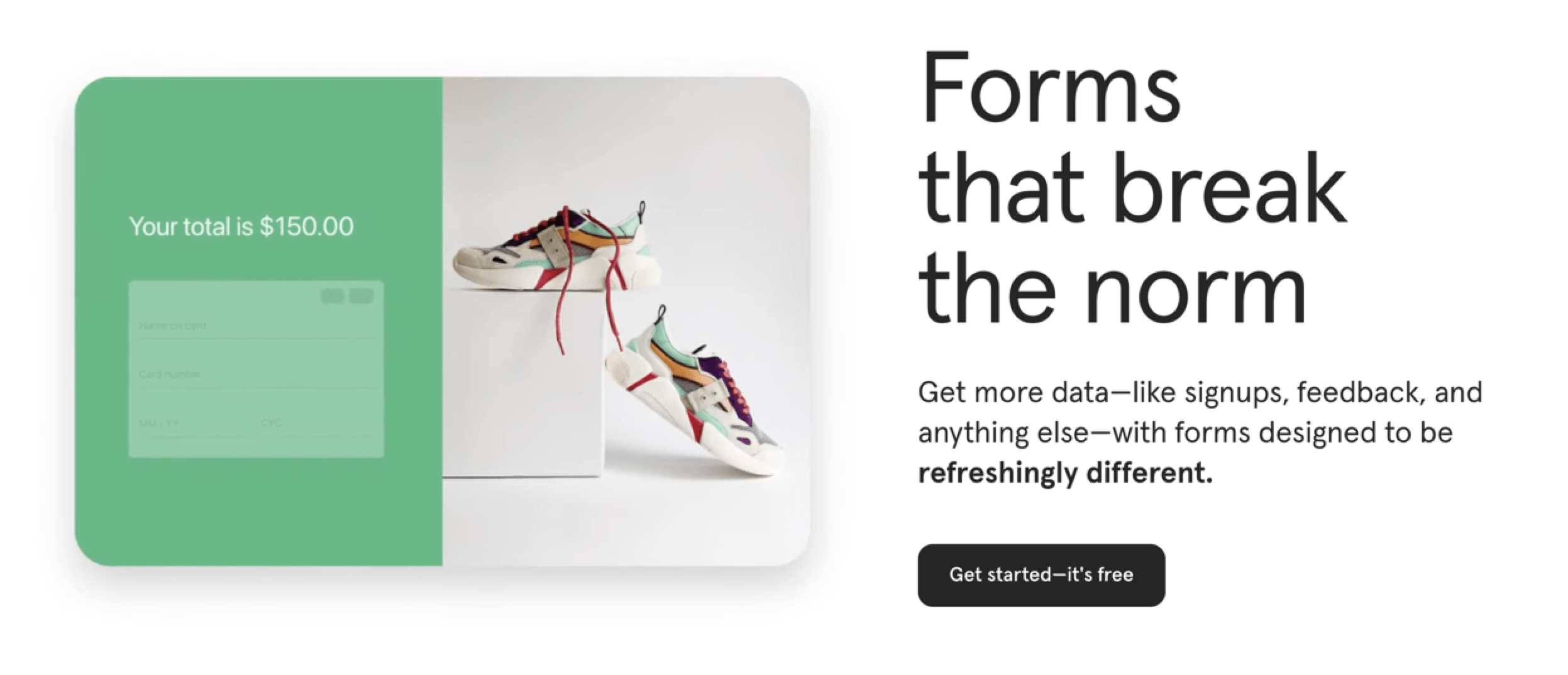 Price: Basic plan at $25 per month
Features:
Forms, surveys, and conversational tools
Feedback strategies to target customers directly
Integration with multiple services like MailChimp and Google Sheets
Lead generation technology
Typeform is the ultimate form generator for UX research — it also makes for a fantastic online survey tool. If you want to learn how your users feel about your site, app, or company, use Typeform's templates and tools to get a better idea.
During the research phase, you should learn every detail of your customer's journey with your brand. What better way to find out then by asking? You can use polls, forms, and surveys to learn what users think about any part of your site.
4 UX design tools to improve your site
After you complete the research phase, it's time to start designing and working on your website. Here are five tools for UX design:
Follow along to see how you can use these tools to help advance your site.
1. FlowMapp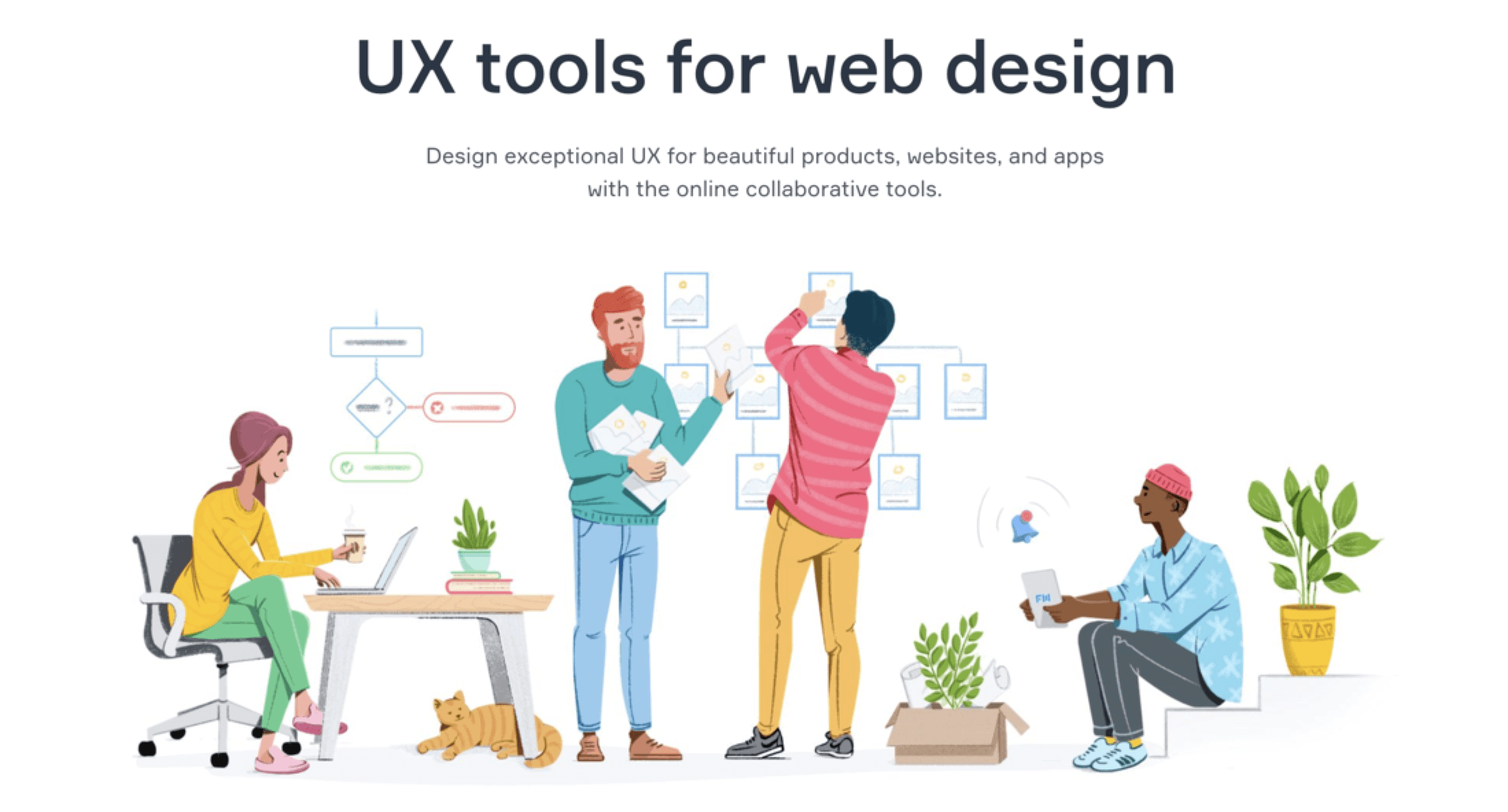 Price: Free plans available, more inclusive plans up to $180 annually
Features:
Sharable projects for all teams to access
Flowchart diagrams that plan your user journey
Online tools for creating interactive sitemaps
App, website, and project versions available
FlowMapp is a sitemap creation software that lets you visually plan your site structure and customer journey. With their tools, you can evaluate your current sitemap, look for problem areas, and see what you can do to help customers convert naturally.
Plus, their software works with apps and smaller projects, so you can make sure every aspect of your business is user-friendly.
2. Webflow

Price: Free basic plan, up to $39/per month for more features
Features:
Tools to generate accurate HTML and CSS code or JavaScript
SEO tools that help you optimize your site
Ecommerce site compatibility
Webflow is a web design and development solution that lets you build a user-friendly website with limited or no coding knowledge and is one of the most popular web design software tools. With Webflow, you can skip the prototyping stage and get right into creating and designing a website — regardless of your experience level.
3. Figma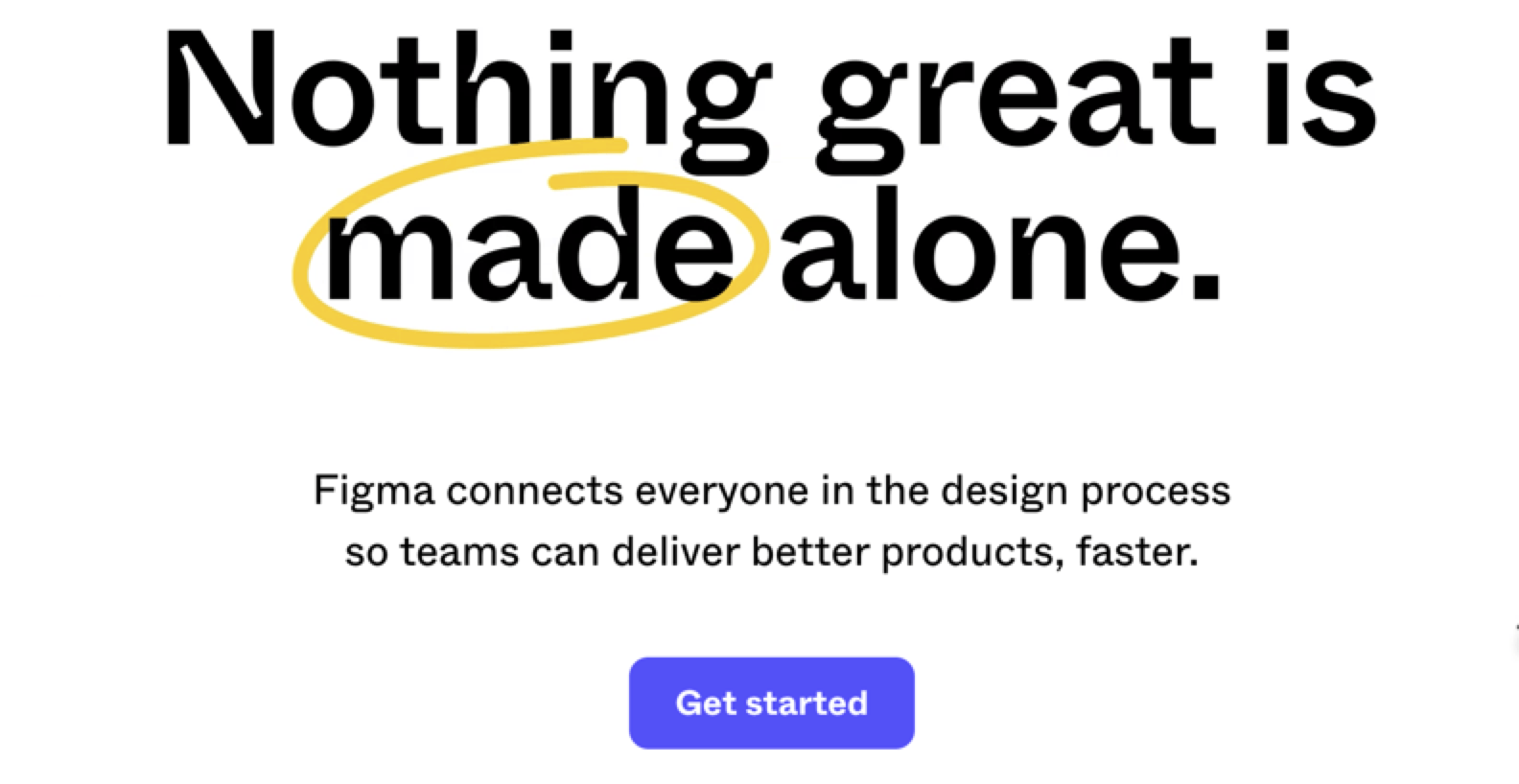 Price: Free options available, up to $45 per editor per month for larger plans
Features:
Version and editing history saved across teams
Plugins and widgets available
Collaborative designing, drawing, and prototyping
Figma lets teams collaborate on mockups, prototypes, and designs and then test them for usability. If you have a large company where information travels slowly, you can use Figma to get everyone up to speed and maintain consistency with your design.
4. Sketch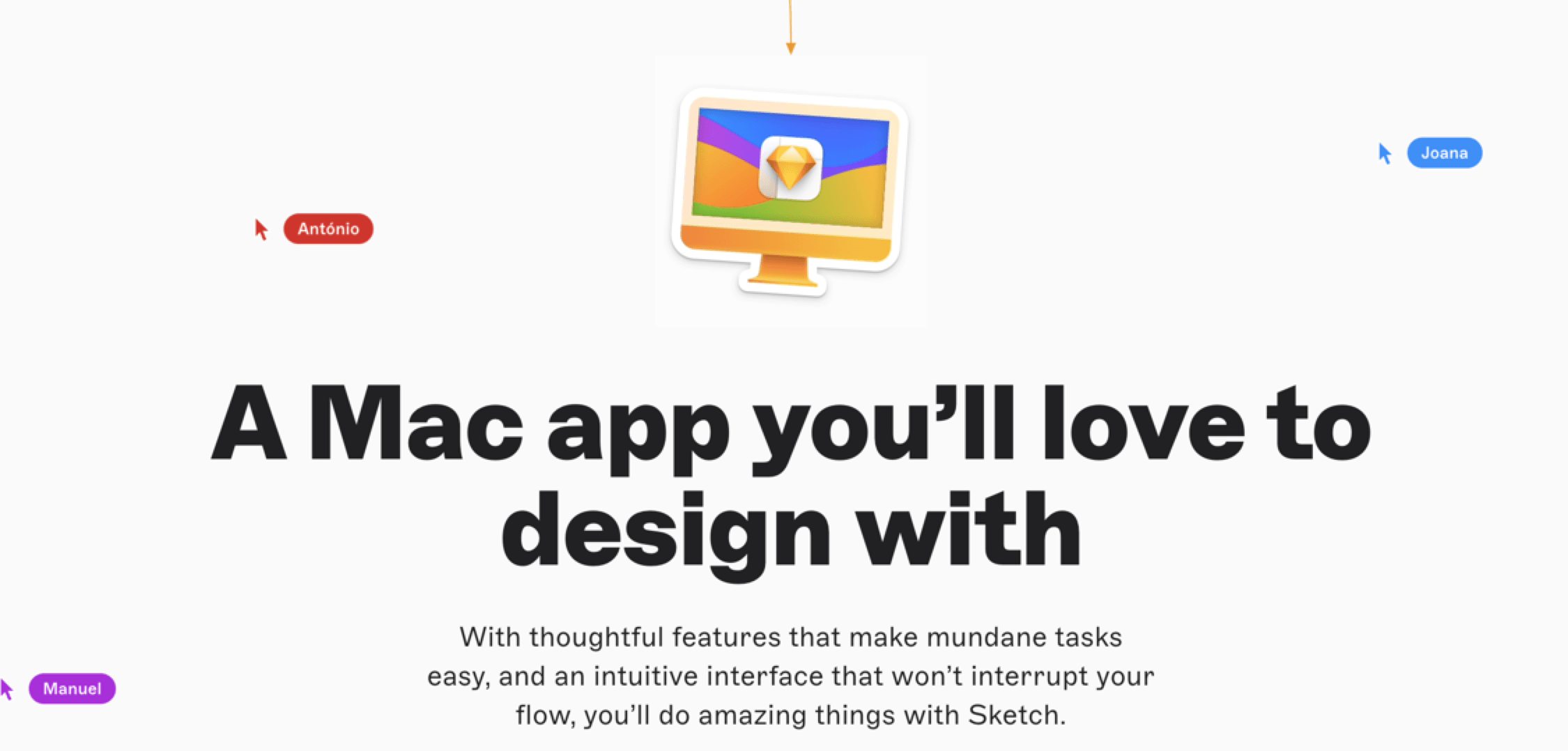 Price: Starts at $10 per editor per month
Features:
Third-party plugin integration
Universal changes
Design history and backup
Multiple design tools and users
Sketch is one of the more popular design tools for UX. Designers can make consistent changes within the software to take the tedious work out of designing. Your team can use symbols, layers, text styles, and more to create a user-friendly prototype.
Sketch also has Mac-specific plans for companies that work with the Mac operating system!
4 UX testing tools
Finally, after you implement design changes, you can test one or multiple factors to see what your audience will prefer. Here are five different tools for UX testing:
Read on to learn how to test your UX designs!
1. Usability Hub
Price: Free basic plan, with custom pricing options available for enterprises
Features:
Multiple testing types to integrate with your website
Marketing, design, and sales focuses available
Options to let you recruit participants
The first testing tool on our list is Usability Hub, a remote research platform designed to help businesses get feedback on their site. Once you create your web design, you can try Usability Hub to create various tests to see what users think.
There are multiple test options, such as design surveys, preference tests, and more. Don't have any research participants? No problem! For a fee, Usability Hub connects with participants from different countries and backgrounds.
2. Optimizely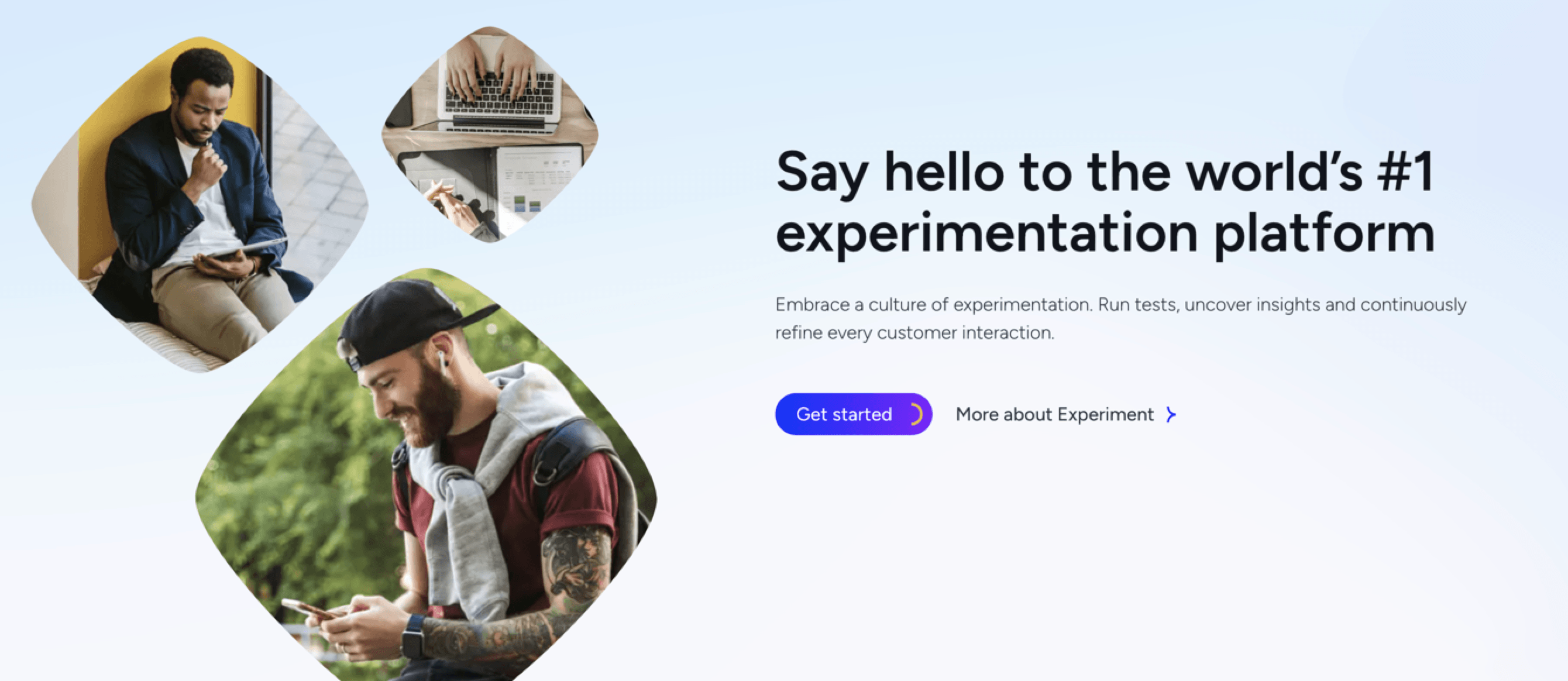 Price: Upon request
Features:
Targeted testing and analytic features
Experiments with minimal to no coding required
Omnichannel experiment options
Optimizely offers a digital experience platform for companies of all sizes that helps you monitor UX at multiple touchpoints. With their software, you can create A/B tests and more to see what people prefer on your site.
As of 2023, Google will sunset their own optimizing software to collaborate with Optimizely. So, if you use Google Analytics for your company, it could be worthwhile to opt for Optimizely.
3. Refiner

Price: $99 per month
Features:
Flexible survey templates
Branding-friendly options
Timing-based surveys
Refiner offers survey templates and designs to help you gather more information about your audience at different points. Unlike other UX tools, you can use Refiner to trigger surveys at specific points in the purchase or browsing process.
With this strategy, you can find out exactly what people like (or dislike) about your company at different triggering points.
4. UserTesting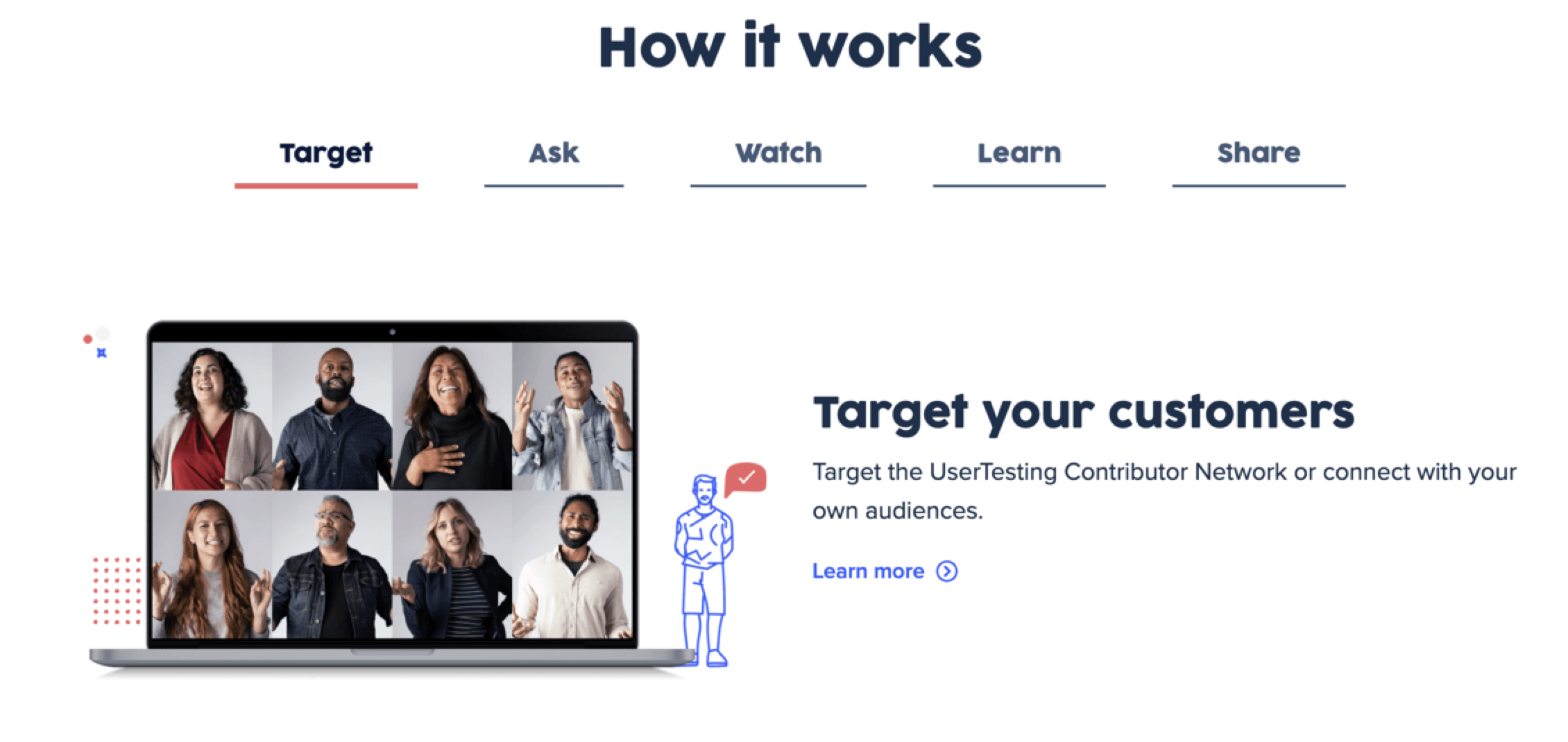 Price: Pricing upon request
Features:
A video-first experience testing platform
Access a global opt-in network of contributors
Custom pricing options based on your needs
Rounding out our list of UX tools is UserTesting, a tool for gathering data directly from your customers. If you want to see what people think of your website, ecommerce platform, or even one page, UserTesting is a tried and true service with experience in multiple industries.
FAQs about UX tools
Here are a few common questions regarding UX tools that can help you understand their purpose in more detail.
What are UX tools?
UX tools are the digital tools, software, and specifications that UX designers and researchers use to create user-friendly websites, apps, and content. These tools simplify the stages of UX and help users create projects regardless of their experience level.
What are the best UX tools?
The best UX tools depend on your business needs, experience level, and budget. Ideally, your tools should incorporate elements for all stages of UX development so that you can stick with one system during the entire process.
Any of the tools listed above are the best UX tools, but you might choose differently depending on your company.
What are the stages of UX?
There are three main stages of UX:
Research: During this stage, you are learning what content and formats your target audience prefers. You also look for design elements they respond well to that you can add to your site.
Design: This step of UX planning involves creating and prototyping your web design. This stage includes everything from form creation to image placement.
Test: After you launch a design, you need to find out if your customers like it. Using UX tools for testing can help you get feedback and make positive changes.
Understanding these stages can help you better pic your tools and understand what aspects of your UX you need to enhance with tools.
We don't want to tell you about the work we do, we want to SHOW you.
View Our Portfolio

We've built over
Websites
in a variety of industries.
Transform your UX strategy with WebFX
If you want to ensure your users have the best experience in your website, wouldn't it help to work with the experts? We think so!
WebFX offers UX design services and UX testing to help you give your customers a seamless experience with your company. In the past few years alone, we have launched 1,600 websites and generated over $3 billion in revenue for our clients.
Want to learn more? Request a free quote online to see what our services can do for you!
Abbey is a digital marketer, copywriter, and lead editor. She has worked on over 200 client campaigns and WebFX, and she specializes in marketing strategy analysis and industry-specific digital marketing plans. Outside of writing and editing, you'll likely find her taking pictures of her cat, making a new playlist, or tending to her houseplants.

WebFX is a full-service marketing agency with 1000+ client reviews and a 4.9-star rating on Clutch! Find out how our expert team and revenue-accelerating tech can drive results for you! Learn more
Make estimating web design costs easy
Website design costs can be tricky to nail down. Get an instant estimate for a custom web design with our free website design cost calculator!
Try Our Free Web Design Cost Calculator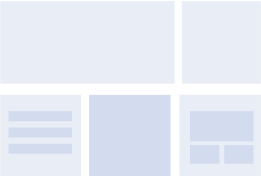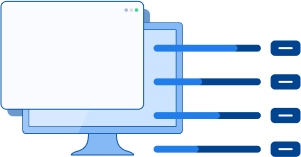 Make estimating web design costs easy
Website design costs can be tricky to nail down. Get an instant estimate for a custom web design with our free website design cost calculator!
Try Our Free Web Design Cost Calculator