Note: Giveaway Period is Finished
Read on to learn how you can win the deal of your choice from Bundledeal.net.
About Bundledeal.net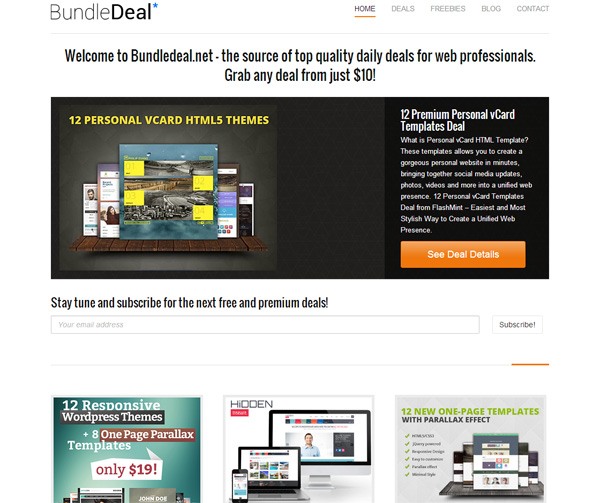 Bundledeal.net is a new online marketplace that offers deals for web professionals at unbeatable rates.
They're focused on providing customers with premium HTML5 templates, responsive Bootstrap themes, high quality graphics for web and print, and much more!
At Bundledeal.net, users can find a huge variety of awesome, ready-made designs at reduced prices. The premium web design resources offered on the site will help you speed up your workflow and lower your operational costs.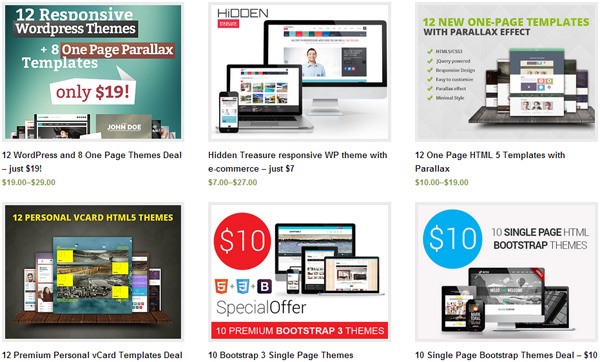 Note: Giveaway Period is Finished. You Won't Be Able to Leave a Comment.
How to Win
For a chance to win, simply follow these steps:
Go to Bundledeal.net
Find the Bundle you want
In the comments section of this post, mention the name and URL of the deal you want
Optional: Include a discussion of why you want the Bundle
Example comment:
10 Bootstrap 3 Single Page Themes
After the giveaway period has concluded, we'll randomly select 10 winners and award them the deal they mentioned in their comment.
Giveaway Details
The giveaway period is until Tuesday, May 20, 2014.
After the giveaway period, you'll no longer be able to leave a comment on this post.
Please use a valid email address when leaving your comment so we can send you an email if you win.
The winners will be randomly selected using a SQL query that will randomly select 10 comments on this post.
Comments that don't follow the instructions on how to participate (described above) will be removed. Comments are moderated so your comment may not show up right away.
The winners will be announced in another post after the giveaway has concluded.