Website Features That You Can Easily Offload
The amount of site features that you have can take a dire toll on your web server, making your site sluggish and more vulnerable to becoming offline because system resources have been expended.
To alleviate the work that your web server is doing, it's a good idea to offload certain site features to share the burden. In this article, you'll read about six site features you can easily offload, and the web services that you can use for them.
1. RSS feeds
Serving and managing your RSS feeds yourself can be a big burden on your server especially when you have many subscribers requesting your feed. What's more is that there are aggregators such as AllTop and Technorati that automatically request your feeds at regular intervals for their own use, further adding to the strain on your server. You can easily offload your feeds using one of the following services.
FeedBurner is a feature-packed RSS feed manager. It has various options that will enable you to monitor, manage, analyze, and monetize your RSS feed. Recently bought by Google, it experienced a few issues during the transition but it's now back to its full capacity, and then some.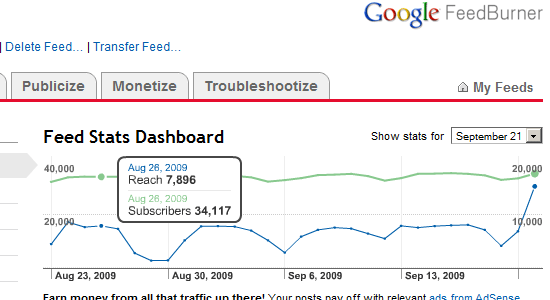 Feedity is perfect for websites that don't use a content management system (i.e. static HTML pages). All you have to do is type in the URL of the web pages you'd like to create RSS feeds for, and it will monitor it. Whenever there's a page update, it will push it to people's RSS feed readers. If the automatic feed it generates isn't accurate, it has a Refine feature that let's you select specific HTML elements in your web pages to watch for changes.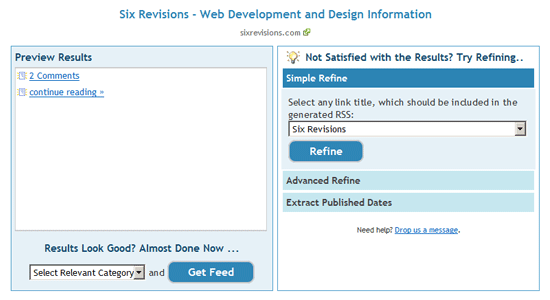 Page2RSS is a simple web service that keeps an eye on a web page for changes and notifies you via RSS feed. You can use this on your front page to let users know that your site has been updated. Check out an example feed using Google's front page. The results can be clunky at times and doesn't compare well to a real RSS feed service, but this is a great option for when you're in a pinch.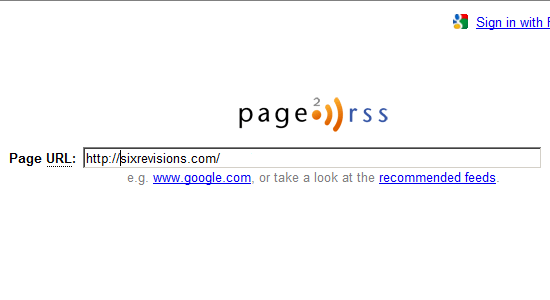 2. Site search
Site search can tax your server because it requires server-side processes that usually involve database queries. Additionally, by using search API's of third-party services, you take advantage not only of their infrastructure, but also their more accurate and optimized search algorithms. Check out these two options by leading information search companies.
Google AJAX Search API allows developers to create mashup's and applications with Google's data. Don't want to put a lot of work into creating your site search? Well that's alright, they have a wizard-like tool that will generate the code for you to use on your own site so all you'll need to know is where to place the code.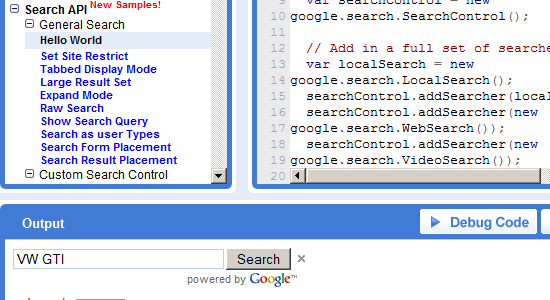 Yahoo! Search BOSS is similar to Google's Search API, but the display of search results can be more integrated to your site's design. Additionally, unlike Google's search results, Yahoo! Search BOSS doesn't display any advertisements. You can see a live implementation of Search BOSS on the WordPress.org site.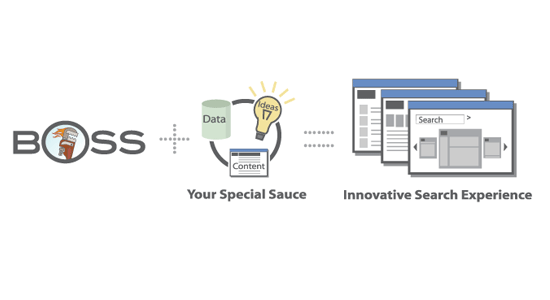 3. Serving popular JavaScript libraries
By offloading common JavaScript libraries such as jQuery, MooTools, and Prototype, you stand to gain a few things. First, it reduces the amount of work your server has to perform in order to send these libraries to users. Secondly, there's a bigger chance that the library is already in the user's cache because other sites they've visited previously may have already served them the file through the third-party site, increasing your page response times by taking advantage of a primed cache.
Google AJAX Libraries API can serve popular JavaScript libraries through Google's content distribution network (CDN). This means that it will serve the libraries from a geolocation closest to the user requesting it from your site, which results in speed improvements on the user's end.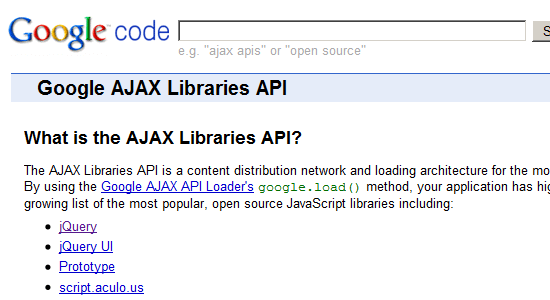 4. Managing and processing web forms
If you use web forms on your website (i.e. contact forms), you can offload the processing and management of them to an external service. By doing so, you alleviate some tasks that your server has to perform in order to receive and process web form submissions. This can include monitoring for spam submissions, possibly administering and evaluating Captcha challenges, and utilizing your email server for sending email notifications when a web form is submitted.
Not only do specialized web form applications help with your server's burden, they also have heartily featured administration interfaces for creating and organizing your web forms. The following are third-party web form services to check out if you're looking to offload your forms.
Wufoo is an HTML form builder that is a cinch to set up and manage. They have various packages ranging from $0 to $200 dollars. The free version allows you to have 3 web forms with a maximum of 10 input fields each – more than enough for simple contact forms and questionnaires.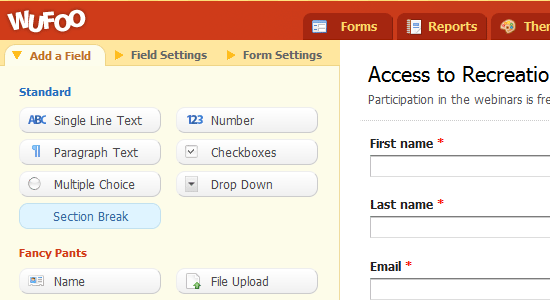 Formstack (formerly known as FormSpring) is a robust and fully featured tool for creating online forms.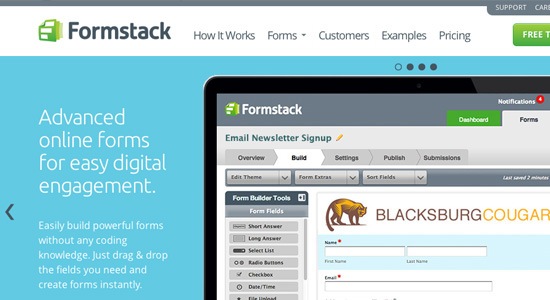 FormSite gives you a free web form service that can have up to 5 web forms, 50 input fields per form, and 100 submissions a month. Additionally, you'll be able to take in file attachments (such as images and other documents) – you get 50 MB of file space off the free plan.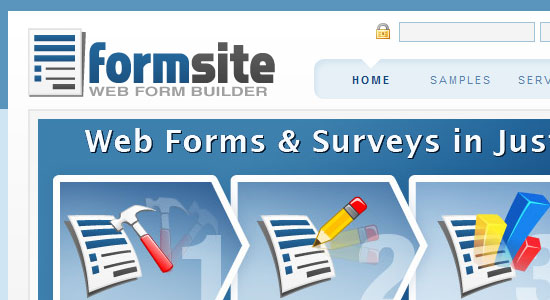 Icebrrg makes web forms "chillingly simple". For $0 dollars, you get up to 3 forms and 100 submissions per month.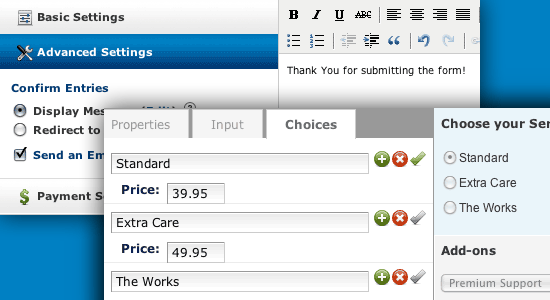 5. Running Polls and Surveys
If you frequently poll your users, it's a great idea to offload this site feature to a third-party service for the same reason as with offloading your web forms. Here are a few sites to peruse for your polling and surveying needs.
Vizu is a free web polling service that can be easily integrated into popular content management systems such as WordPress, Blogger, and Typepad.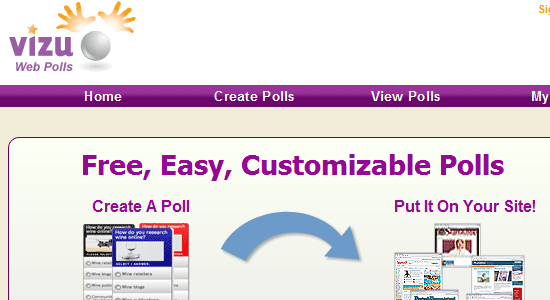 PollDaddy offers free polling and surveying services for your site. You can create and administer unlimited polls a month, as well as take in 100 surveys. See their pricing table for comparisons between their other plans.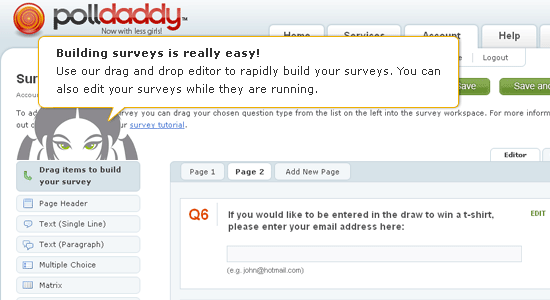 SurveyMonkey.com is a popular web service for administering surveys. It has a robust administration interface that provides you utmost control over the design of your surveys. It's used by popular sites like Digg, a testament to the quality of their service.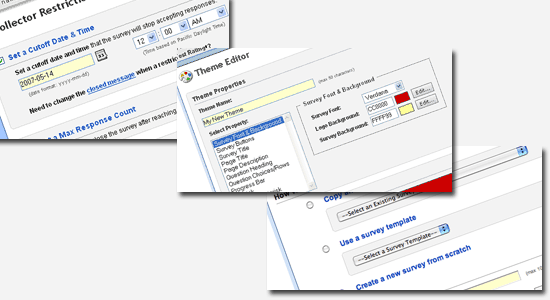 6. Captcha challenges
Captchas can help prevent spam submissions by providing would-be web form submitters a visual challenge that they must solve. Having your own Captcha system on your web server can be very demanding: not only does your server have to process the serving and evaluation of Captchas, but it has to serve the Captcha images as well. Some Captcha services to check out are listed below.
reCAPTCHA is a free captcha service that serves a dual purpose of having users digitize books and newspapers. Users are shown images of words from print material, and when they solve it, they help verify and digitize the word.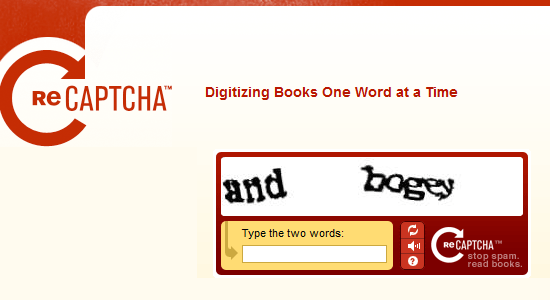 captchas.net is free, even for commercial usage. If you can run PHP, ASP, Perl, Python, JSP, or Ruby on Rails on your web server, then you've got the only requirement that this service needs.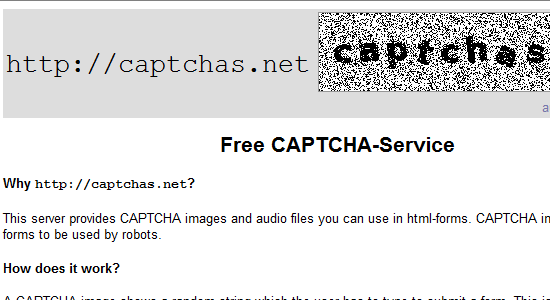 OpenCaptcha has a three-step copy-and-paste installation process that can get you using Captchas in no time.
Do you have any experiences (good or bad) to share regarding the offloading of site features? What other site features can you offload? Participate in the discussion down in the comments.
Post updated [February 21, 2014]: Formspring has been rebranded to Formstack. Links and screenshot of Formspring has been updated to Formstack. Formspring is now a social Q&A platform and not a web form builder anymore.
Related Content