3 Ideas to Improve Time Tracking UIs (and Winners of a Giveaway)
Improving the Usefulness of Time Tracking UIs
Here are three ideas from the comments of the Timeneye giveaway:
Idea #1: Regular Status Updates to Increase Time-Awareness
"I'd like to try a time tracker that checks in at user specified intervals. It would be nice to have the option to make notes or log screen shots when it checks in. Usually we don't have a problem starting the tracker, it's turning it off that we forget… which invalidates the data we were tracking in the first place. "
Idea #2: Keyboard Shortcuts to Speed Up User Interaction
"Time tracking would be much easier if it were simpler to begin tracking. For example: being able to set up macros or keyboard shortcuts which allow a user to start tracking specific tasks with very minimal effort. "
Idea #3: Customization Options for Advanced Users
"The basic setup should stay simple and easy to use but extra customization should be an option."
The Winners
Here are the Design Instruct readers who have won 5-year subscriptions to Timeneye.
The winners should have already gotten an email from Timeneye containing information about their prize.
On behalf of the Design Instruct team, I'd like to thank everyone for participating in the giveaway. I'd also like to congratulate the winners!
About Timeneye
Timeneye is a time tracking and reporting app made with usability in mind.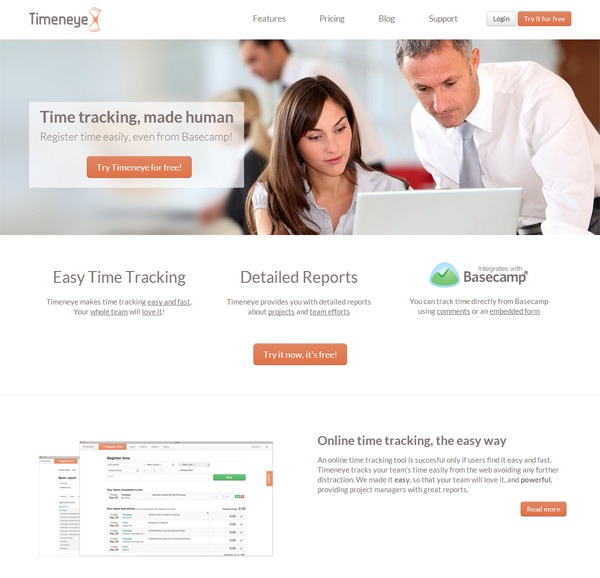 One of the ways Timeneye achieves its goal of creating a user-friendly time-tracking app is by keeping its user interface simple. It only has the essentials and it's non-invasive.